17th April 2023
A new Sunshine Coach for Benton Dene Special School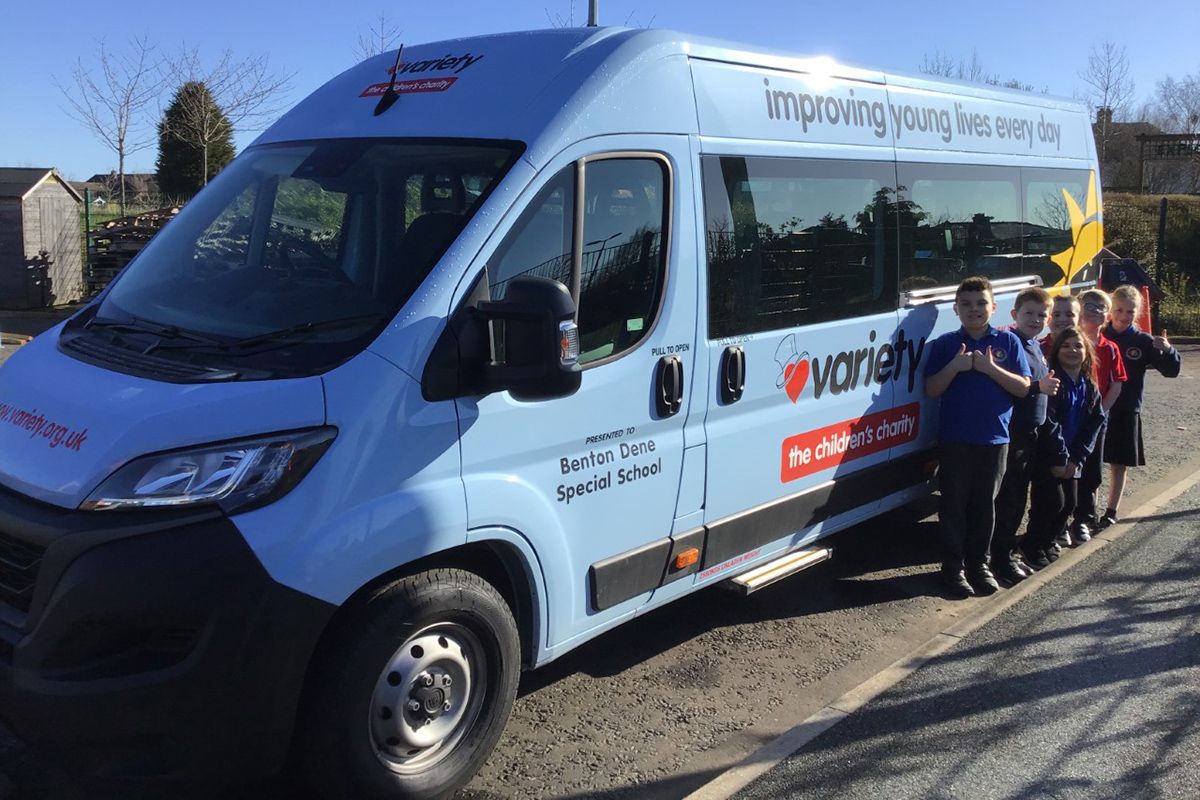 Benton Dene Special School in Newcastle supports youngsters who have a range of special needs including global developmental delays, Down Syndrome and other genetic conditions. Having their own Sunshine Coach will create a whole host of new opportunities for students, ensuring that they can explore, make memories and truly make the most of their time at Benton Dene.
The minibus at Benton Dene School is used on almost a daily basis to enhance teaching and learning and therefore the life experiences of the pupils who attend the school.

We were delighted to receive our new bus at the end of February and on behalf of the school community I would like to express my heartfelt thanks to Variety, the Children's Charity for their support.

Alison McAllister-Williams, Headteacher of Benton Dene School
Variety's Sunshine Coaches Programme gives SEND (Special Educational Needs and Disabilities) and mainstream schools, youth clubs and other organisations, their own adapted, accessible vehicle. Our work ensures that all children and young people, no matter their situation or background, are able to access the same opportunities and experiences. Since Variety's founding in 1949, we have delivered 5,581 coaches and made a difference to countless young lives.