23rd December 2015
A Christmas Treat for Southview School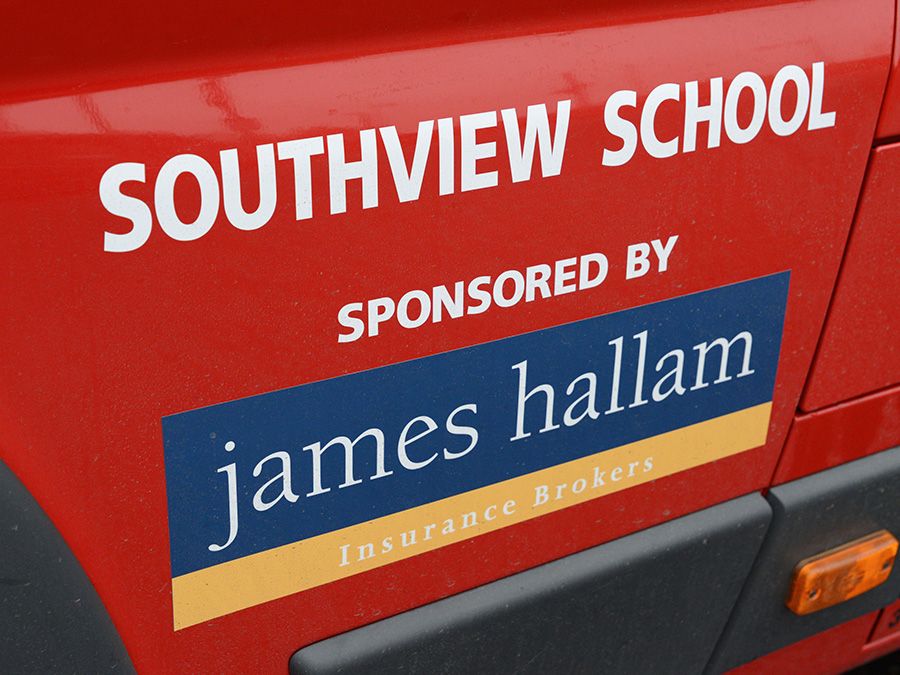 One of the highlights of the year for Variety, the Children's Charity, is the Christmas Lunch at The Hilton Hotel in London's Park Lane. This 2015 fundraising event was enhanced by the presentation of a Sunshine Coach generously sponsored by James Hallam Ltd, to Southview School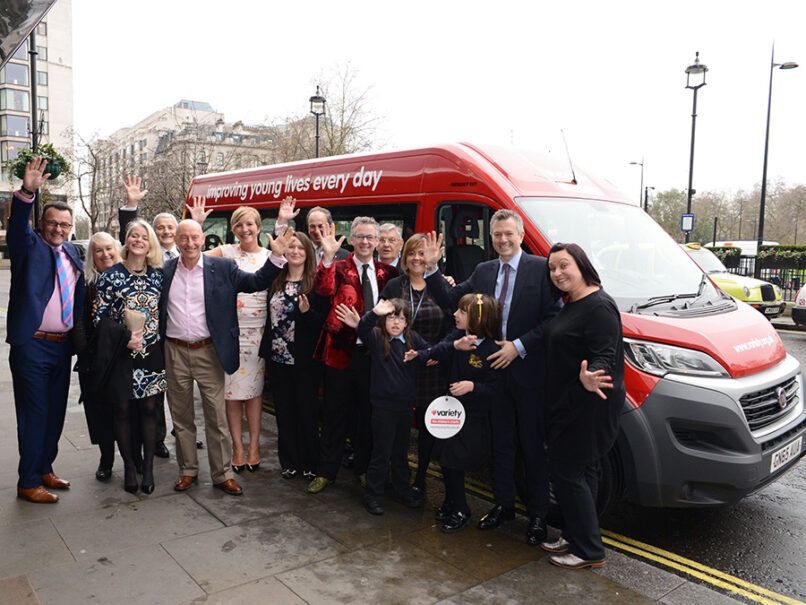 Photo: Representatives from Southview School, James Hallam Ltd and Variety, the Children's Charity, together with East Enders actor, Derek Martin, celebrate the presentation of the new coach.
Southview School is a special school catering for 73 pupils from 3 to 19, with physical and neurological impairments. All the pupils have learning difficulties and some have additional sensory processing difficulties and/or complex/life limiting medical conditions. And most of the pupils are wheelchair users. The new specially adapted Sunshine Coach will be used every day to take the children and young people to educational trips and activities, such as visits to theaters, cinemas and libraries, local colleges, swimming and riding lessons and sporting competitions. It will also take the children and young people to visit local seaside resorts and to holiday playschemes.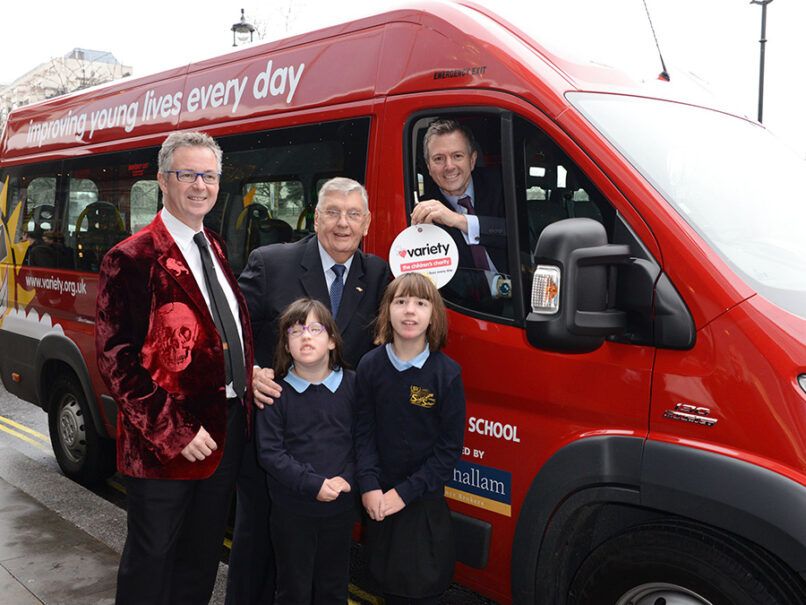 Photo: Paul Turner and Derek Martin with pupils Bobbie and Jessica, hand over the keys to the coach to Julian Cochrane, Head teacher.
Julian Cochrane, Head teacher said:
'We were invited to the Hilton at Park Lane in London to be presented with the keys for the new Minibus. Derek Martin who plays Charlie Slater in Eastenders was there to present the keys to us. The minibus was funded by James Hallam Ltd – thank you James Hallam and Variety for giving our learners the chance to have more trips out"
Paul Turner – Chief Executive, Seventeen Group (of which James Hallam is a key part) responded:
"To see the children's faces light up brings to life the reality of what it means to be a partner of Variety. When you feel the joy of understanding what a difference the sunshine coach makes to the children and the appreciation of those caring for them makes for a humbling and worthwhile experience"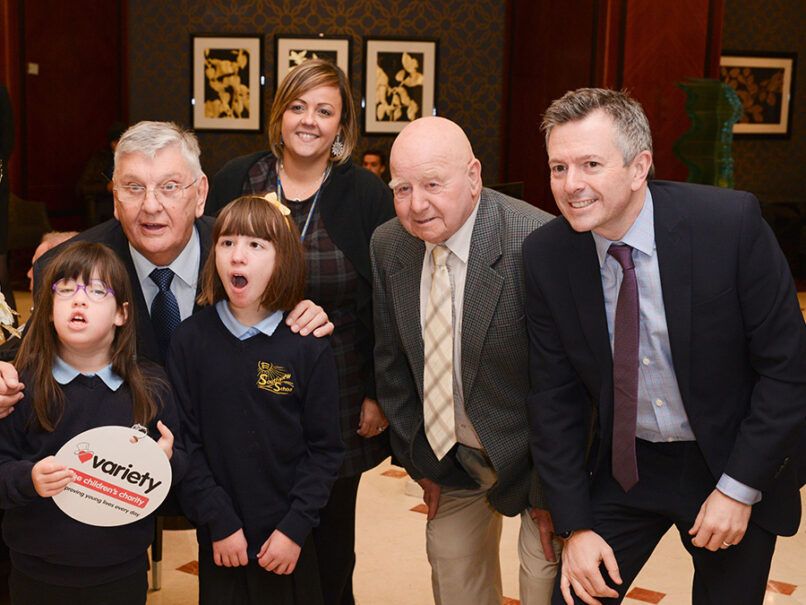 Photo: Derek Martin is joined in The Hilton by Bobbie and Jessica, pupils at the school along with Ray Brown, Chair of Governors, Teaching Assistant Natalie Oates and Paul Turner.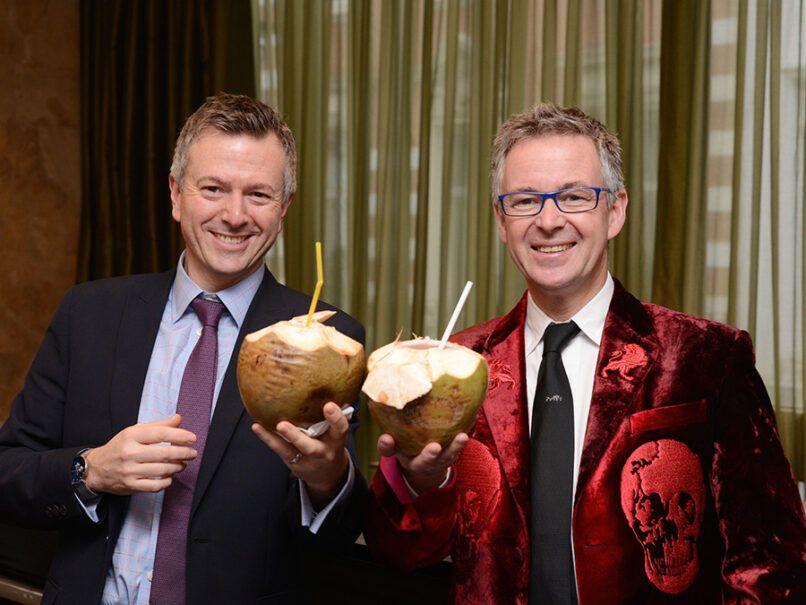 Photo: Head Teacher Julian Cochrane and Paul Turner enjoy Variety hospitality after the presentation.