6th December 2018
60s Film Inspired Car Rally Funds Coach for Hillside School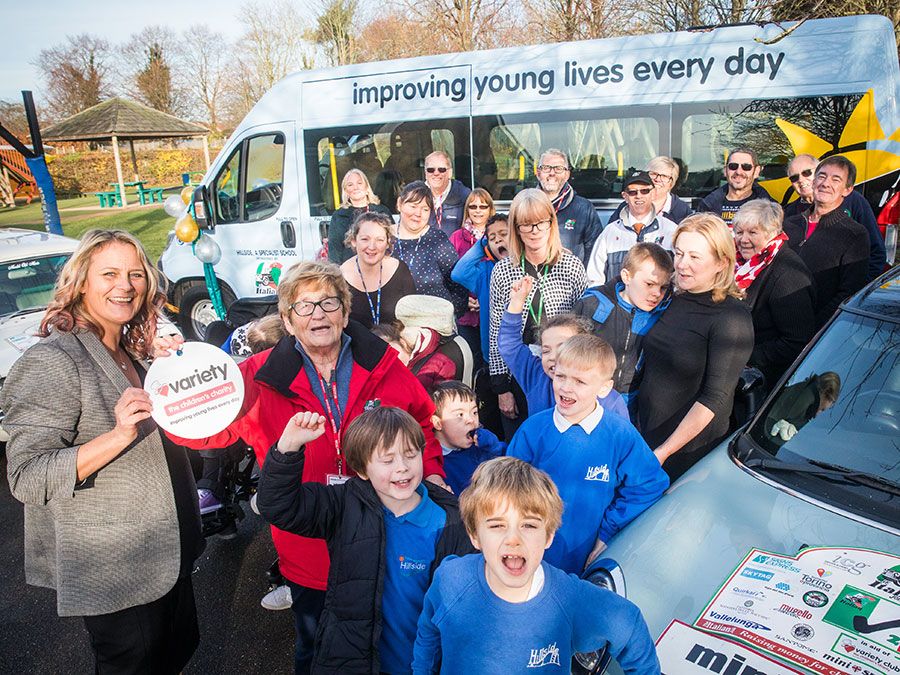 Hillside School in Sudbury has a new Sunshine Coach thanks to the Italian Job, a charitable organisation that inspires vintage car owners to go spinning on roads across Italy to raise money for children.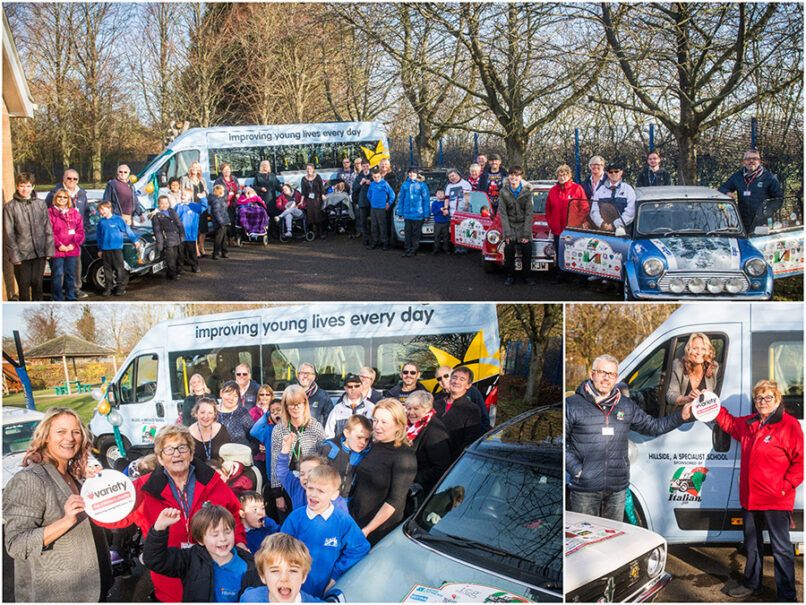 Freddie St George, the Italian Job founder, together with Giulia St George handed the keys of the minibus to Michelle Kelly, Hillside's headteacher on Tuesday December 4, during a special event at the school.
During the event, Ms Kelly said:
"We are absolutely thrilled with our new bus!

This bus means we can really make a difference to the lives of our children and young people – some of whom have life-limiting conditions – as they can learn skills in the community that they can take with them into the future.

We would like to thank Variety and everyone involved with the Italian Job for their support of Hillside. Without them, many pupils would not be able to actually leave the site and get into the community."
The pupils' first trip in the minibus will be to decorate a Christmas Tree in Sudbury for the Sudbury Christmas Tree Festival. This fun activity in the community will enable the pupils to learn valuable life skills that will help them now and in the future.
The Italian Job – inspired by the hit 60s film of the same name – gives owners with modern or classic versions of cars used in the film, a chance to embark on a memorable and fun 1,500-mile driving holiday through Italy, while raising much-needed funds for children.
Speaking on behalf of the fundraisers, also known as jobbers, Mr St George said:
"They are truly delighted to see the fruits of their fundraising efforts in the form of this specially adapted Variety Sunshine Coach for Hillside Special School."