Challenge event
Christmas Skydive 
During November and December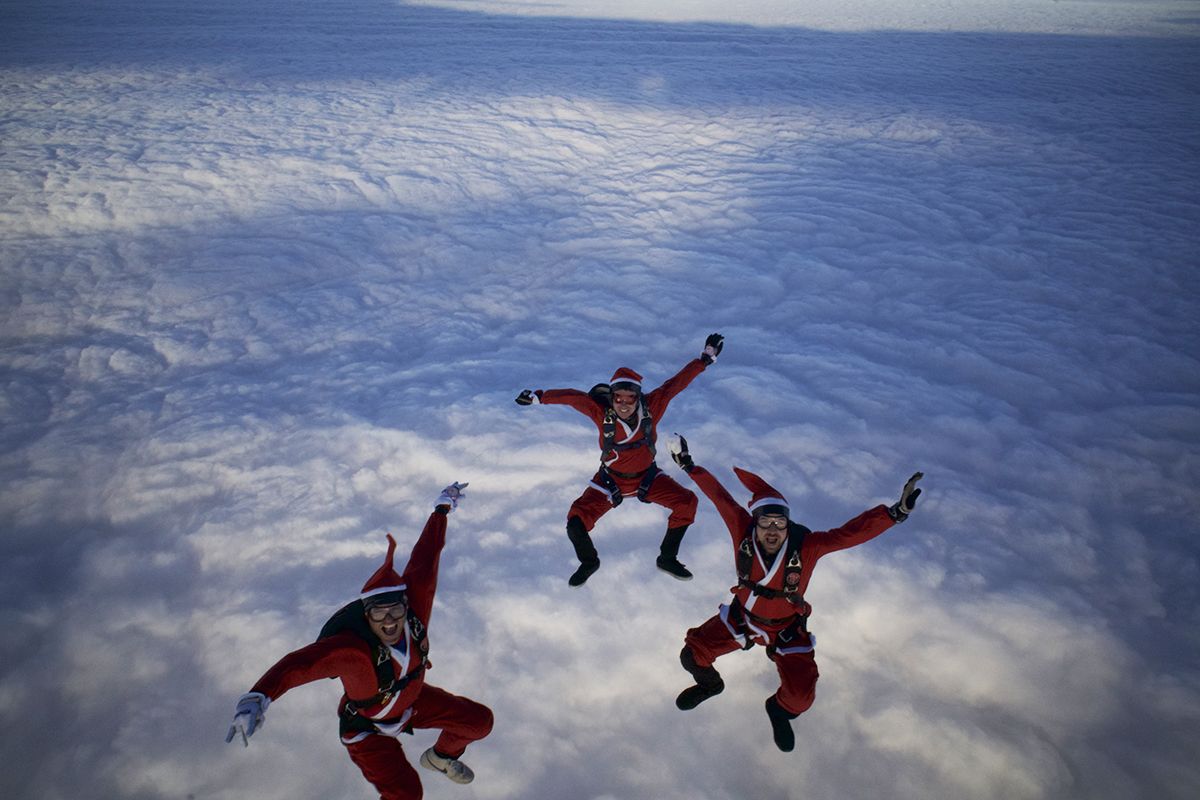 Challenge yourself to jump from an aircraft at an eye-watering height of 13,000 feet and free-fall at speeds of over 120mph – all while supporting Variety to improve the lives of disabled and disadvantaged children, throughout the UK.
Make this dive extra festive by wearing your favourite Christmas outfit as you soar towards the ground.   
A Tandem skydive is the easiest and most popular of all skydives. It requires only 30 minutes of training before you jump strapped to your instructor.
The BPA (British Parachute Association) qualified tandem instructor does all of the hard work for you, allowing you to enjoy the exhilarating feeling of flying through the clouds from over 10,000 feet at speeds of up to 120 mph! 
Make this festive season one to remember.  
Our support for you
As part of #TeamVariety you will receive:
Unlimited support from Variety's events team
A special fundraising pack full of tips and advice
Registration fee
£70.00 (Payable direct to Skyline on booking)
Minimum fundraising required
£395 – £450 minimum, depending on airfield
Locations  
Auctherarder, Perthshire
Brackley, Northants
Brigg, Lincolnshire
Lancaster, Lancashire
Netheravon, Wiltshire
Norwich, Norfolk
Nottingham, Nottinghamshire
St Andrews, Fife
Whitchurch, Shropshire
Get in touch
For date availability or to find out more, please contact Sarah Phillips, Challenge Events Fundraiser at community@variety.org.uk or 0207 428 8147.