13th August 2013
Zac's Story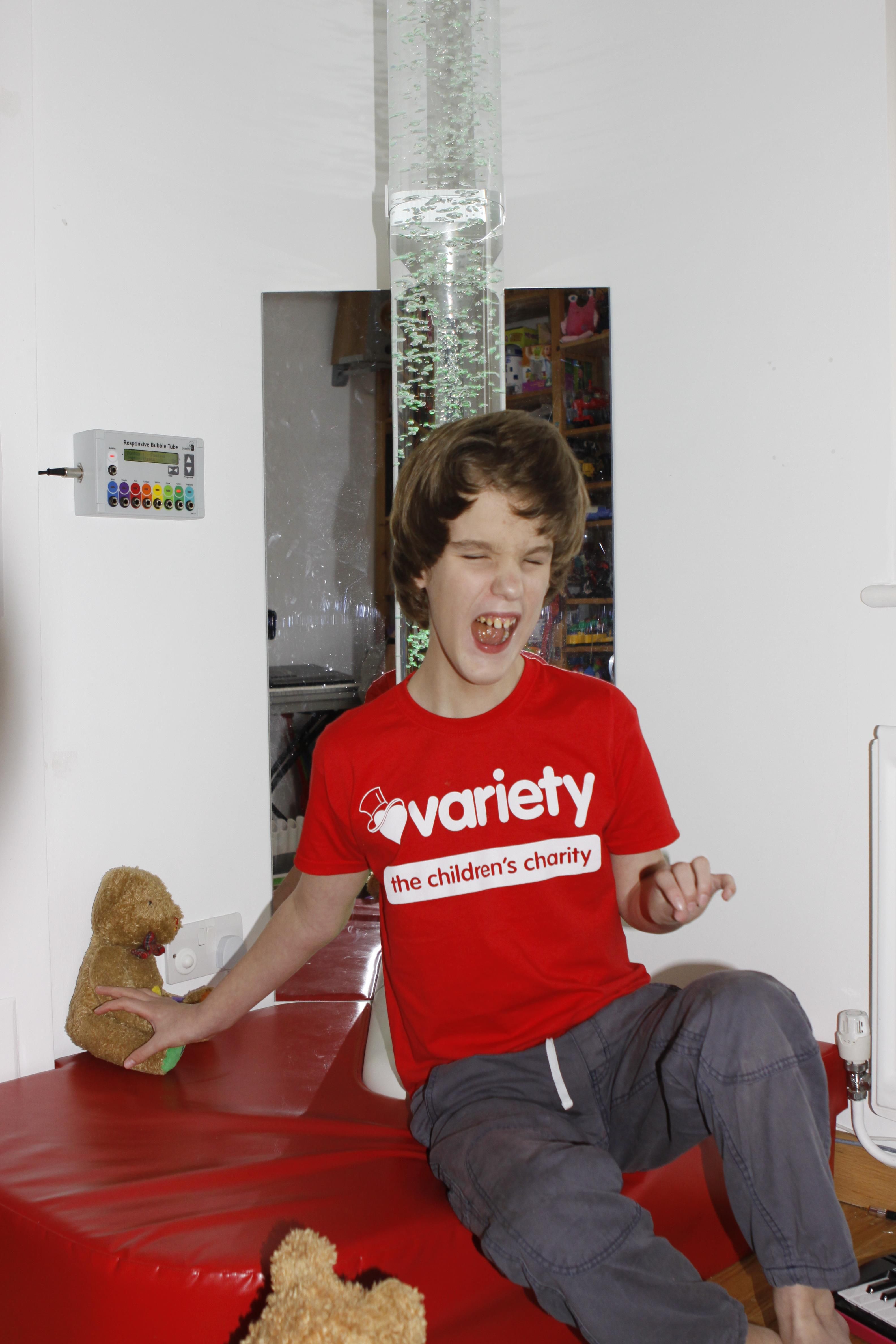 His sensory processing difficulties mean he often seeks sensory input. He attends a special school where he has access to a sensory room from which he derives much benefit, not simply pleasurable, but calming, organising and alerting effects. As Zac has few activities he can do independently he becomes easily frustrated and can display challenging behaviour as a result.
How Variety have helped:
Zac's occupational therapists suggested he would benefit from sensory equipment at home. It would provide him with the means just to chill out when he wants to and allow his parents to get on with other things from time to time. Variety agreed to fund the request and the equipment was delivered in December.
Zac's Parents Said:
"The bubble tube and audio vibration cushion is an amazing piece of kit. Zac was so excited and could not believe he had one all for himself and at home… his face was a picture of pure joy. He is getting an enormous amount of pleasure from it and has it bubbling away most of the time when he is at home, he finds it very relaxing."