13th August 2013
Sophie's Story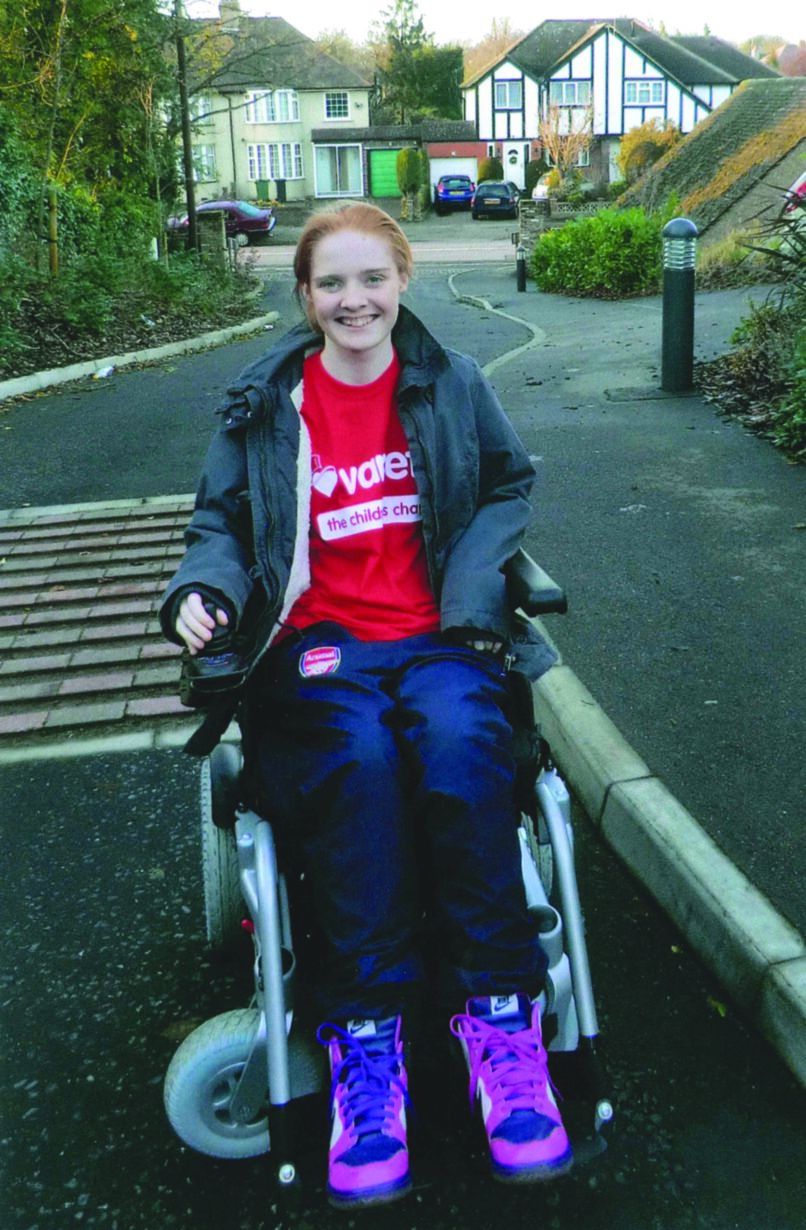 She went from being a healthy, sporty girl to being a permanent wheelchair user. Sophie spent time in the London Spinal Cord Injury Centre learning to come to terms with her disability and mastering advanced wheelchair skills. She was provided with an Action 3 manual wheelchair that gave her independence in the home. However, Sophie was reliant on friends or family for outdoor mobility especially safely accessing the steep hill leading to her home.
How Variety have helped
After Sophie trialed a Quickie Salsa Power wheelchair and demonstrated her ability to manage it safely and independently, Sophie's occupational therapist supported her application to Variety, the Children's Charity. Her application was successful and she received her new wheelchair just before Christmas 2012. It has increased her independence and she is now able to attend college, go shopping and enjoy her favorite activity; walking her pet dog.
Sophie's mother said:
Her 'youth' was being stolen from her. However, a year on, I can now see that Sophie can still do the majority of things her friends do, and through the generosity of those that have donated to your charity, her power chair will give her the opportunity to do and enjoy so much more that life has to offer. Having a disabled child gives you a whole new perspective on life, and has made me see disability in a totally new light, and how important your work is and what it means to the families and their lives that you help."
Sophie is now a Young Ambassador for Variety and made her first appearance for us at "the PROPS" Lunch on the 14th May 2013 where a short film about Sophie and her life will be screened. Our valuable supporters from "the PROPS" were be able to meet her and get to see what a difference their donations have made to a young life.