28th April 2015
Sherbourne School's Story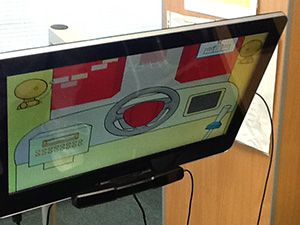 Thanks to the generous support of Odeon Cinemas, Variety was able to provide the school with an eye-operated communication and control system that empowers people with disabilities to communicate and interact with the world. By looking at control keys or cells displayed on a screen, the user can generate speech either by typing a message or selecting pre-programmed phrases.
Since receiving the Eye Gaze equipment the student's learning has been transformed. Those who previously were unable to access the curriculum are now able to join in with cause and effect programmes, educational software and to play games.
For some of these students this equipment has given them the ability to access computers effectively for the first time. Even in the short time they have had the Eye Gaze system the progress has been huge. In the future, the aim is for students to be able to use this equipment to access the internet, all the standard computer software and to use it as an aid to communication.