14th November 2022
Rosie looks forward to secondary school with her new powered wheelchair from Variety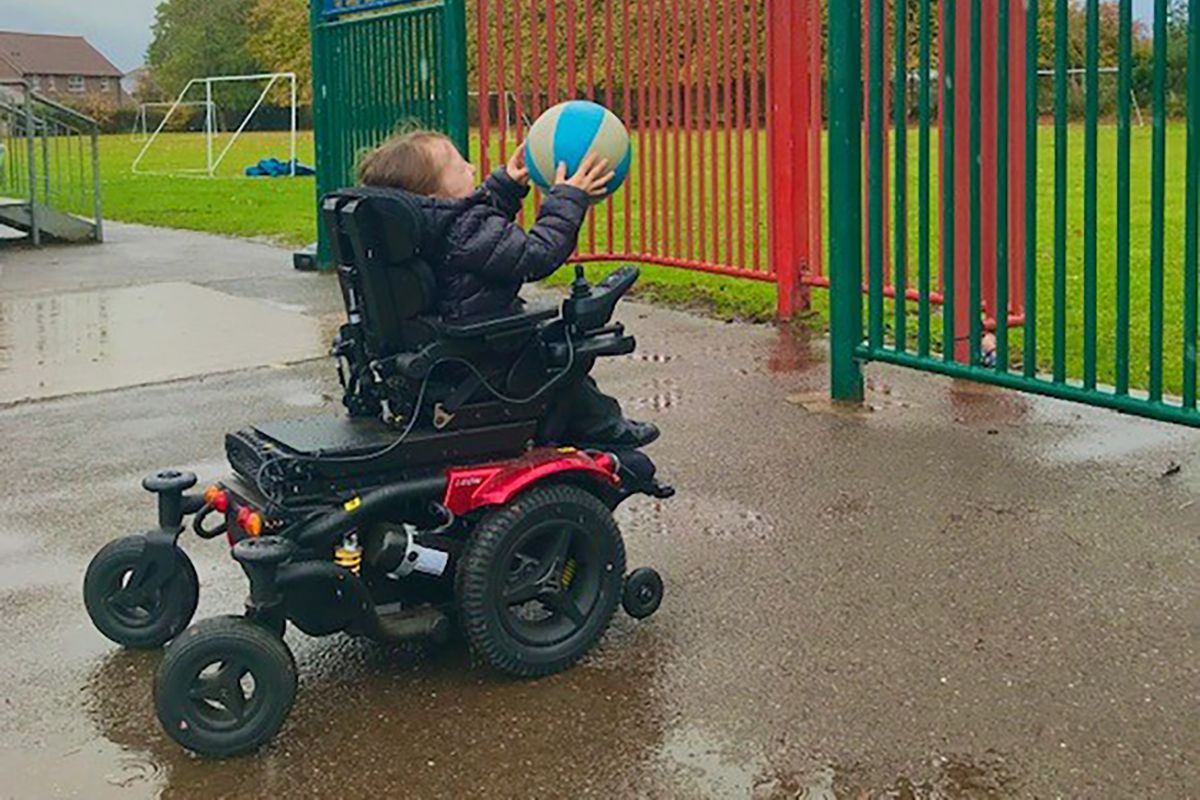 Rosie and her mum, Hilary, both have a rare condition called spondyloepiphyseal disease that affects bone growth in the spine, arms, and legs. The condition causes Rosie's legs to become very achy and tired, and she has had to start wearing a back brace as her spine is beginning to curve. At nine-years-old, Rosie is 85cm tall, compared to the average height of 120cm for girls her age.
With an upcoming change to secondary school fast approaching, Rosie's mum was concerned about how her daughter would maintain her independence in a much larger, mainstream school. Worried about how Rosie would get to classes on time and stay safe in busy corridors, her mum got in touch with Variety.
To help Rosie travel around school and to improve her mobility, Variety was delighted to fund a brand-new powered wheelchair. This means that Rosie can now move safely around at school, be able to keep up with her friends on the playing field, raise and lower herself to reach things, and be able to talk to her peers at eye level. The new wheelchair also relieves pressure on Rosie's legs and spine, provides neck support and makes day to day life much more comfortable.
Rosie's mum said, "The wheelchair gives Rosie confidence and it's going to be absolutely paramount to her in secondary school. I think it's brilliant. It just gives children that means of being independent and thinking that they can be like everyone else. The wheelchair will give her an independent life, which I think is great.
"Rosie can see that she can go and do all these things now. It just gives her all these things to be able to keep up with her friends as she gets older."