3rd June 2014
Neve's story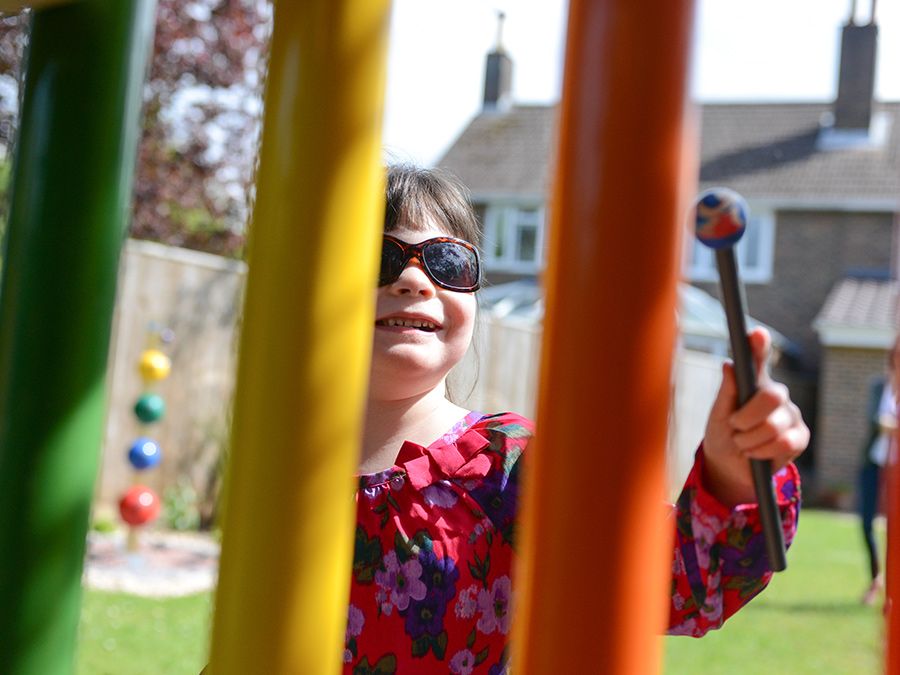 Collectively, these problems delay her natural development, particularly in speech, language comprehension, self care and social skills.
Sensory play is very effective for Neve. She loves to be in the garden. She particularly finds musical sounds very motivating.
Variety funded Neve's very own sensory play area in her garden where she can make her own musical sounds and play alongside her ten-year-old brother, Jake.
Neve's mum sums it up:
"She is absolutely loving being in the garden and we can't thank you enough. Every fine day she asks to go in garden and says 'Happy! Happy!' whenever she's outside."