9th February 2020
Mum Samantha discusses son Dan's Duchenne-related anxiety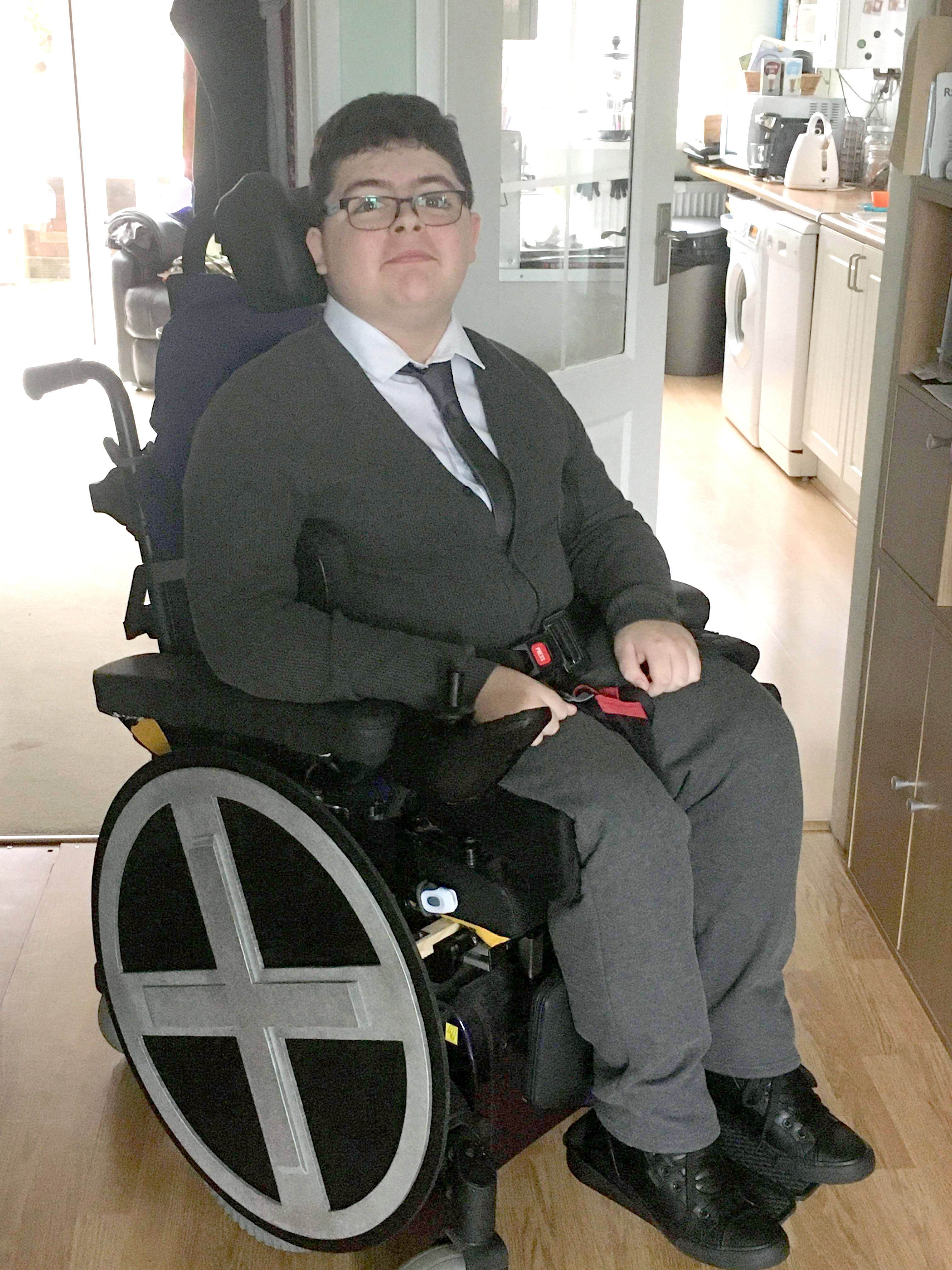 Mum Samantha told us:
"Anxiety does play a large part in Dan's condition. This may be due to the fact that while he is losing all control of his body, his mind is still very sharp. Some of his anxiety comes from frustration, but mostly I think it is consequence-related. Dan's Duchenne has robbed him of any spontaneity, as he always needs to think about what he is doing and where he is going to ensure he can participate. His anxiety manifests in many ways, such as obsessively asking the same questions over and over again.
We have always been age-appropriately honest with him about his condition. When he was 10, he Googled his condition and this is when his mental health became a real concern to me. He became very withdrawn, whereas previously he had always been outgoing. I am lucky that I have a strong relationship with him and he was able to tell me what he had been looking at. He asked some very hard questions which I answered honestly.
Dan has been on anti-anxiety medication for four weeks now and the change has been wonderful. It is slow going, but some of the obsessing has lessened. More importantly, his mood has improved. My confidant, funny, chatty boy is slowly coming back and I am so pleased."
Having reliable equipment also greatly improves his mental health. Dan adores wheelchair football and his new footie chair, funded by Variety, makes a big difference and gives his confidence a real boost. At a time when he was at his lowest ebb, it just made him feel more included. My son is slowly coming back to me and the chair is a massive, massive boost – and for that I am grateful."
Anxiety disorders form a category of mental health diagnoses that lead to excessive nervousness, fear, apprehension, and worry. These disorders alter how a person processes emotions and behave, also causing physical symptoms