18th May 2023
Maddie takes the sporting world by storm with her basketball wheelchair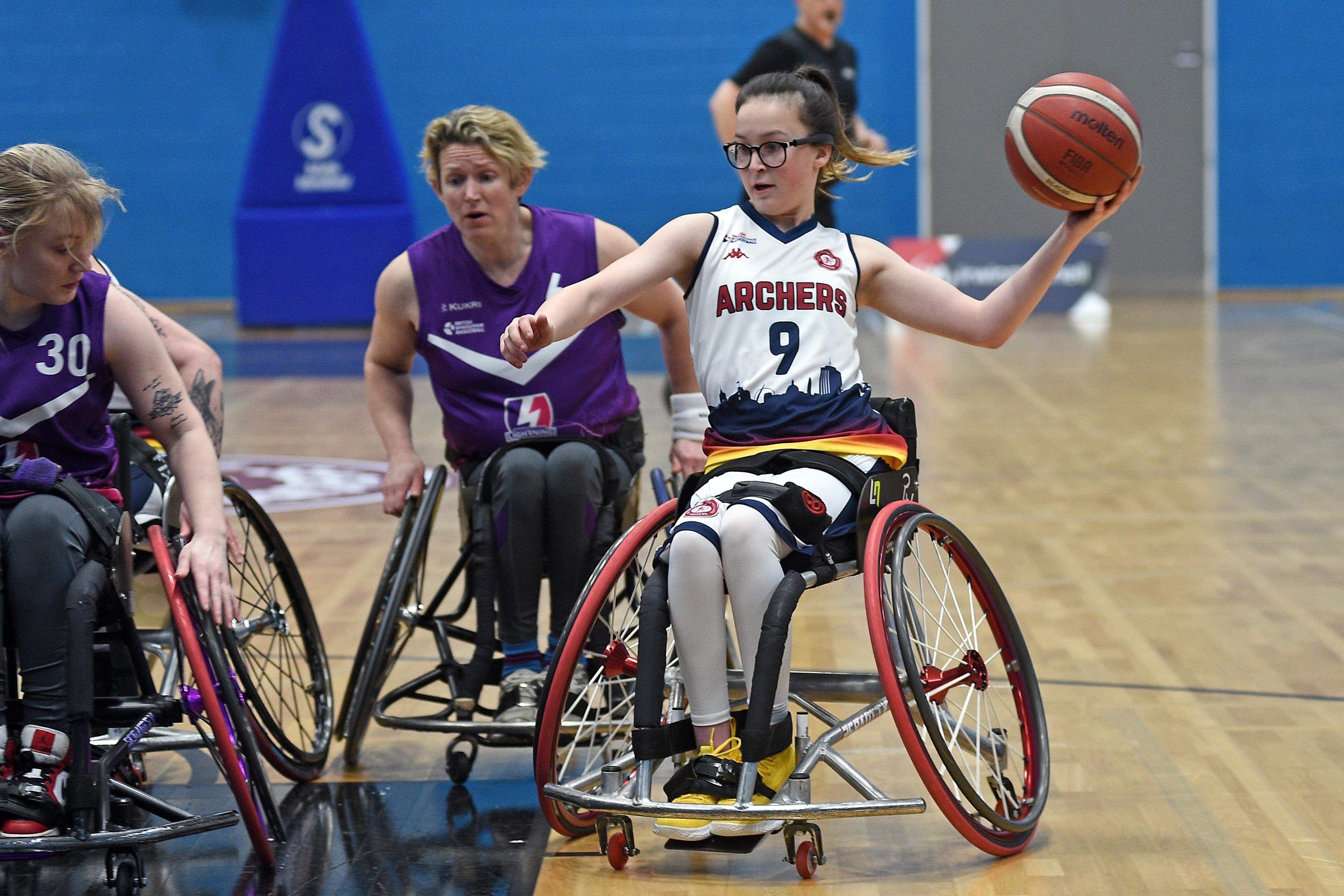 Maddie was born with Spina Bifida, which is caused by a gap or split in the spine. As a foetus develops, the neural tube (which will develop into the baby's brain and spinal cord) will usually close after four weeks. In Spina Bifida, the neural tube does not develop or close properly, leading to spinal problems that vary from person to person.
Maddie loses sensation in her lower limbs and uses a wheelchair for all mobility. She is determined not to let her condition hold her back, though, and pursues all she wants out of life.
After watching the GB Women's Basketball at the London Paralympics in 2012, Maddie was set on trying the sport. Unfortunately, it took until 2016 to find a place with the correct accessibility and equipment for her to finally have a go. However, her passion had not waned and at that 'fun for all' session, it became clear that wheelchair basketball was the sport for Maddie.
Since then, Maddie has gone from strength to strength, progressing her game more and more with every practice. Since 2018, Variety has provided several wheelchairs for Maddie to keep her on top of her game. With a properly fitted wheelchair that properly supports her, Maddie can focus on the game without discomfort.
She has since played in a historic sporting event: British Wheelchair Basketball's first ever Women's Premier League. After the season, she was named as one of their 'All Star 5 Players of the Season' for her exceptional skill on the court.
Maddie has recently been elevated into the GB Women's Senior International and Paralympic Squads, giving her the incredible chance to play a big part in upcoming Team GB competitions, including the Paralympic Games in Paris 2024.
We're all so proud of Maddie and we can't wait to see what she does next!