4th June 2018
Logan's Story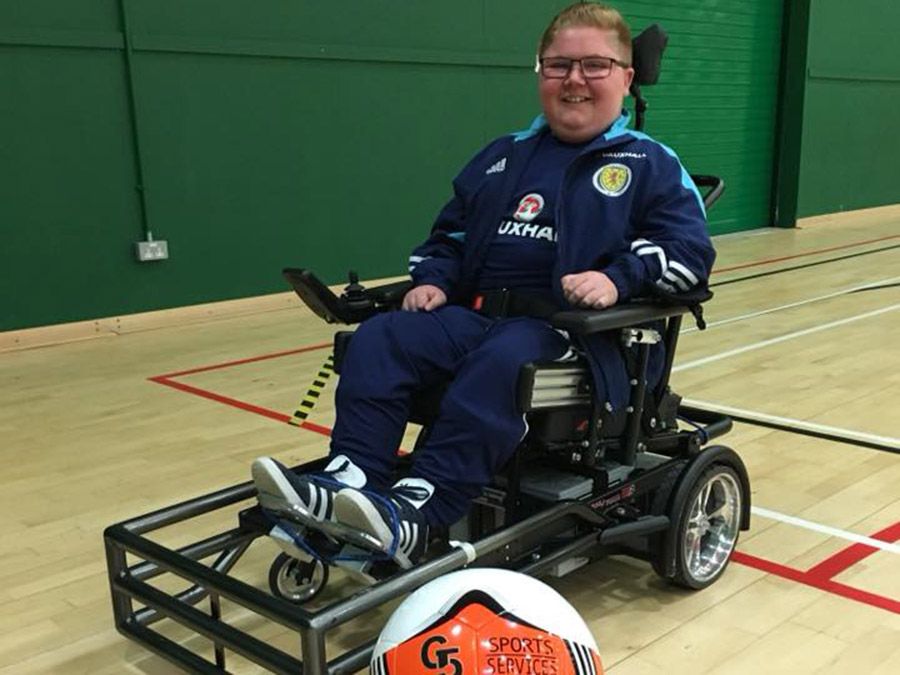 With a goal of becoming Scotland's greatest Powerchair Football player, Logan's current wheelchair needed an upgrade.
This is where Variety Scotland stepped in. With the support of Mr Willie Paterson, Paterson Quarries, we have provided a Strike Force Power Football wheelchair which helps to enable those with low muscle strength, like Logan, to compete on a level playing field with stronger and more ambulant athletes. Logan's enjoyment of the sport is obvious, his face lights up when talking about his future in Powerchair Football.
In May 2018, Logan was invited to take part in the Scottish Powerchair Football National Squad training camp. Attacking the intense training sessions with his usual energy and enthusiasm, Logan was not only able to train and play with other national squad members, most of whom were older and more physically able however the chair equalised things for him, allowing him to concentrate on technique…and a bit of fun too!
Logan's father, Gareth said:
"The chair has surpassed even our most optimistic expectations for Logan and for this we have Variety Scotland to thank for making this all possible."