5th October 2023
Liam Battles Mental Health Struggles with Wheelchair Basketball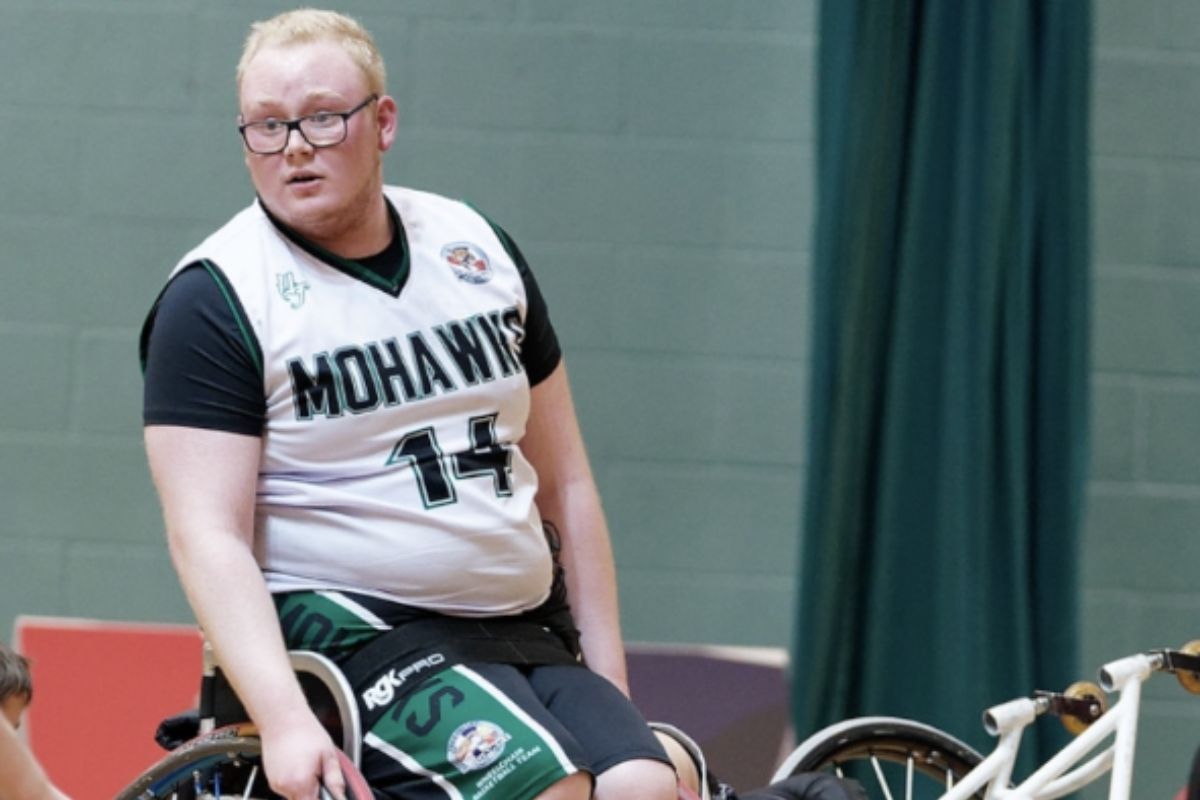 Liam has a diagnosis of Amniotic Band Syndrome, Autism, low moods, anxiety, and he suffers from social isolation. He started wheelchair basketball to help him cope with being in constant pain from his physical condition and to help improve his mental health.
Liam first started playing wheelchair basketball in 2017. In 2018, he won an award for disability sportsperson of the year in North Yorkshire.
Liam and his family came to Variety, the Children's Charity as Liam had outgrown his old sports chair, meaning that he could no longer play basketball comfortably. Since receiving his new basketball wheelchair from Variety, Liam has been able to continue the hobby he loves and improve his game.
Liam's Amniotic Band Syndrome affects all four of his limbs and causes constant pain. He also has some incomplete fingers and one thumb missing, which makes it difficult for him to self-propel a heavy wheelchair. Liam uses a crutch and a wheelchair for longer journeys and for getting around college.
Amniotic Band Syndrome occurs when the lining of the amniotic sac is damaged during pregnancy, creating string-like strands of tissue that wrap around the foetus, cutting off blood supply. This can prevent limbs from developing, damage nerve endings, and in some cases, it can be life-threatening.
Liam is also diagnosed with Autism and he struggles with his mental health, suffering from low moods, anxiety, and social isolation.
Liam's mum, Karen, said:
Liam's physical condition of Amniotic Band Syndrome affects him daily and he struggles with some everyday tasks. As a family, we always support Liam in his difficulties. Liam's mental health has been very hard and we have to take each day as it comes. The anxiety can get the better of him and as a family, it has been extremely difficult and stressful, but it has also made us stronger as a unit.

The mental health issues were diagnosed at the age of ten, which made school life impossible for some years. Changing school to the right environment and getting the right support helped Liam get an amazing education. At the beginning, it was a very scary time as a family as it was all new, but we battled on.
Wheelchair basketball is the perfect escape for Liam. Not only does it give him a chance to exercise, but it is an important opportunity to socialise, make friends, and leave his anxiety behind.
With a new lightweight basketball wheelchair from Variety, the Children's Charity, Liam is able to more easily manoeuvre on the court and improve his game. Having a properly fitted wheelchair is essential for Liam as it helps him to maintain his correct posture and play comfortably as the correct support helps to alleviate some pain.
When reflecting on other people's perceptions of Liam, Karen said:
As a family, we feel there's not many people who know about Amniotic Band Syndrome, so we always explain when people ask what it is. Also, I feel there should be more out there about Autism. Autistic people are still human – they just think and see the world differently from others and like clear instructions. I also want people to know that autistic adults still struggle too and it doesn't just go away at 18.

Mental health can show itself in different ways and we wish people would understand that just because you are smiling and laughing doesn't mean you are okay – people learn to put a front on. It's okay not to be okay.

I wish people would also realise mental health does affect children at a young age and it's not bad behaviour or the parents' fault when the child is crying out for help and acting out. It's not easy to get help from professional services – it's always a fight. I'm sure many families would agree.
Karen continued:
I would like to thank Variety for the help they have given. It's made a massive difference for us all and given Liam a positive outlook.