14th March 2023
Leyton finds freedom with his new wheelchair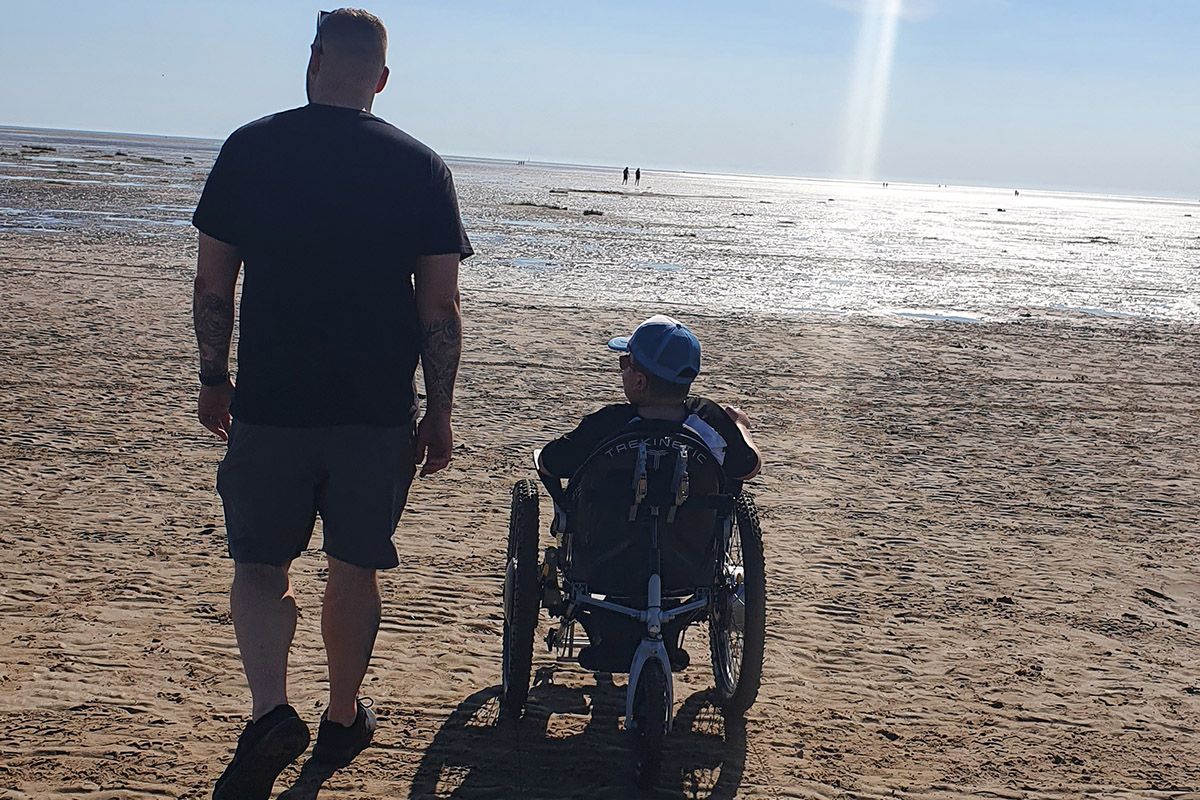 About 1 in every 10,000 babies are born carrying the genes for Spinal Muscular Atrophy unknowingly. When both parents carry the gene, it is possible for them to pass it to their baby.
The condition causes weakened muscles, meaning that Leyton does not have the strength to stand unassisted. He was first diagnosed at 17-months-old and his parents were told that he may not live to see his second birthday. As there is currently no treatment on the NHS to help him, they were told he would become progressively weaker and his lungs, breathing, and swallow would be affected.
After three years of fighting, Leyton's parents managed to get him on a trial in Paris that would give him medication to help motor neurons in his body multiply and give him more of a fighting chance. Now nearly 10-years-old, Leyton has defied the odds. He still has his medication and he and his parents hope he will maintain his strength. With his fighting spirit, he continues to surpass expectations!
Leyton's family were told about Variety when at Kidz up North, a free exhibition dedicated to children and young adults with disabilities and special needs. Thankfully Variety was able to fund an off-road wheelchair for Leyton and he's now gaining the independence he's been craving.
Leyton's mum, Tammy, said:
As soon as Leyton had a demo in this chair, he fell in love with it. It gives him the freedom to play on the beach with no restrictions and without having to be pushed around.

We recently took this chair to Disney World with us and it became his main chair for two weeks. It was brilliant for the different paths we had to walk, and also gave us the option to push Leyton as he was becoming tired, which was a blessing as Disney came with really long days!

It's given Leyton more independence, more freedom to tackle any paths, and it's made his life easier when playing football with his friends because he's got big wheels to stop the ball. It's made everyday life more inclusive for him.

Technology and medicine is advancing all the time. If we didn't fight for what Leyton needed, we have no idea what situation we would be in right now.
Leyton himself is ready to tackle whatever life throws at him, saying:
I may have SMA, but SMA doesn't have me!