7th July 2023
Harry enjoys the beach in his new all terrain wheelchair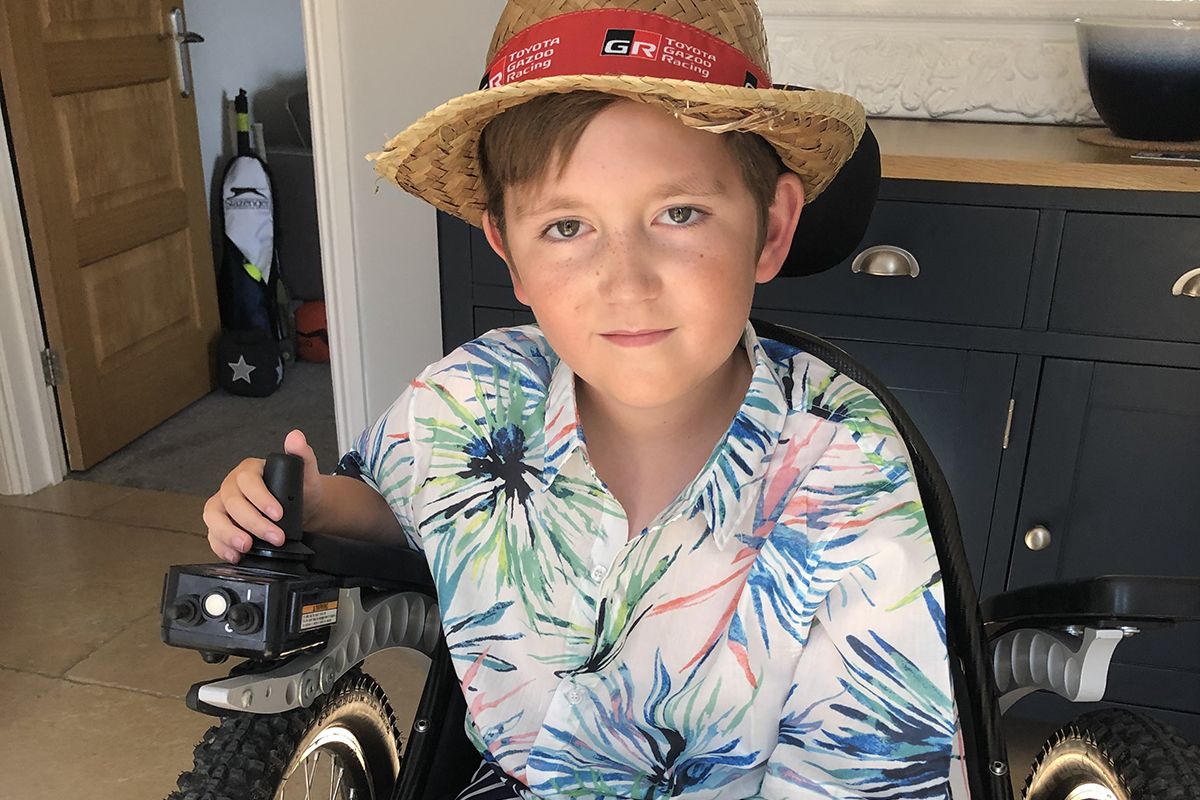 Titinopathy is a little-known condition that medical professionals are still learning about today. It often causes pain or tenderness, burning sensations in the muscles, difficulty moving joints, feeling crackling or grating when moving the joint, muscle weakness and loss of strength. It affects Harry's muscles throughout his body, meaning he cannot walk or stand.
Harry is a full-time powerchair user. He has nearly outgrown his old wheelchair and was in need of a chair that would enable him to go off-road and on the sand at the beach where the family lives.
Harry's mum, Suzie, said:
We came across Variety when we were in the process of getting a new powerchair for Harry. We wanted something that would last him into adulthood and also access as many terrains as possible. We live near the sea, and going to the beach and on walks is a big part of our lives, and we wanted Harry to be able to do this with us. The combination of sand or stones and powerchairs is usually a big problem, but we had found an all-terrain chair called the Trekinetic which is perfect for Harry and his needs. As with everything in the world of additional needs, the price tag was huge! So we began looking around for support and that's when I came across Variety and their grant service.


We were incredibly lucky to be granted half the cost of the new Trekinetic powerchair for Harry by Variety. Without this, we would possibly still be fundraising and saving money for the new chair, or I would have had to run another marathon!! Either way, we were able to purchase Harry the chair much quicker, and he is now a happy user of the chair. The chair is also much faster than his old (child) one, which means he is able to keep up with friends and peers, which is better for him socially too.
With his new powerchair, Harry is able to go on the beach and on boats, and can continue normal life with his family. Weighing just over a third of a standard powerchair, Harry's Trekinetic can easily go in and out of non-adapted cars and onto boats, which is a big part of their family life.
When reflecting on Harry's condition and how he is perceived by people in society, Suzie said:
Every muscle condition is different in the way it affects people. What one person can or can't do will be different to the next. It is also difficult to explain to people what Harry's condition is, as medical professionals are still learning about it today as it is rare. Also when people see Harry in a wheelchair, they often assume he simply cannot walk or his legs don't work. They forget that a muscle condition can affect everywhere in the body; for example his arms are also affected but often people think he will have completely normal use of his arms, as they are only seeing the wheelchair. But this is not the case. You can't 'pigeon-hole' anyone with a neuromuscular condition!