3rd May 2023
Hannah's new wheelchair helps her get out and about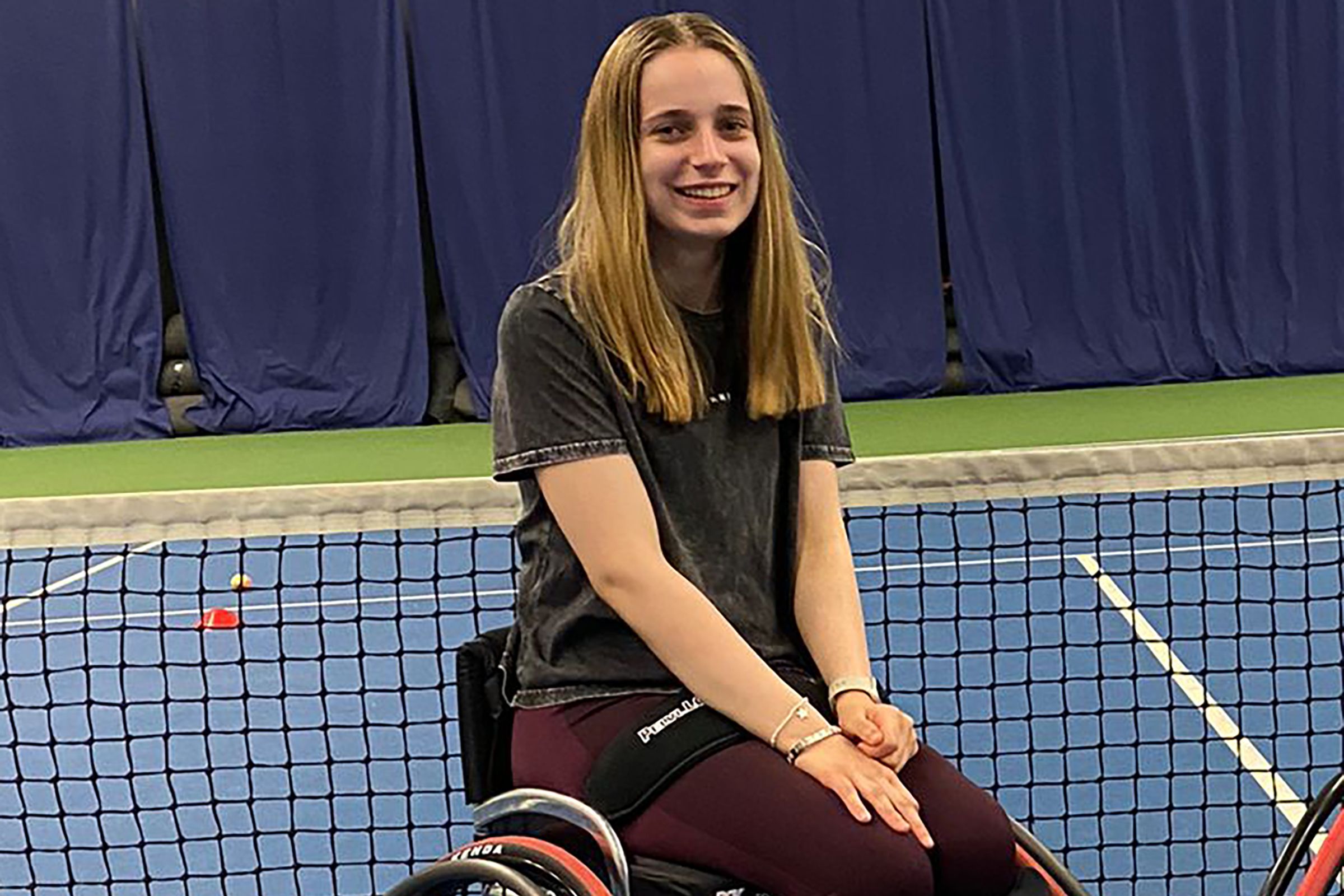 Guillain-Barre Syndrome is a rare condition that affects the nerve endings, mainly affecting the feet, hands, and limbs and causing problems including numbness, weakness, and pain. While there is treatment and many people will eventually make a full recovery, the journey is long and the condition can be life-threatening and may cause long-lasting complications.
Hannah's symptoms started with pins and needles in her foot, which spread to her leg, and then resulted in paralysis from the neck down within hours. Hannah's mum, Deborah, said:
We had never heard of Guillain-Barre Syndrome and had no idea of the seriousness of the illness.  Hannah's symptoms started with pins and needles in her foot, then her leg and resulted in paralysis from the neck down within hours.  After Hannah was diagnosed, we joined various Guillain-Barre support groups and discovered it is a condition that affects a large number of people to various degrees of seriousness.
Hannah struggled to adapt to using a wheelchair as the one she was given was heavy and difficult for her to manoeuvre on her own. Her mental health declined as she developed social anxiety and her independence was reduced. She especially struggled on public transport and in crowded areas, and relied on her family to get her around.
Before her illness, Hannah was very active. She took part in dance and karate, as well as after school activities including netball and science club. As she was no longer able to take part in her old hobbies, she had lost confidence.
Thankfully, Hannah discovered a love of wheelchair tennis. A few years ago, she attended a sports day where she met wheelchair tennis coach Tony Knappett. Tony gave Hannah one of his old, lighter wheelchairs, allowing her to take part in wheelchair tennis without tiring too quickly from using a heavy chair.
Tony also introduced Hannah and her family to Variety, helping them apply for funding for a day chair and a tennis wheelchair. With her new day chair, Hannah is regaining her independence. She can push herself much more easily, which has improved her confidence, and she has just started driving lessons as she can fold her wheelchair into the car boot.
Hannah's new wheelchair is also helping to improve her game as it is tailormade to fit her measurements, meaning she has the correct support to maintain her posture, allowing her to focus on her game.
Hannah said:
The tennis chair has really helped my confidence when playing and I am really grateful to the person who sponsored me. A big thank you to Variety!
Deborah said:
One of the most important things we learned was that it is really important to seek help. We found ourselves in a world that we knew nothing about but through support from healthcare professionals and charities, we have managed to navigate an unexpected path. Hannah wouldn't be as confident and independent as she is now without the support.