2nd March 2020
Hadley describes his favourite sports wheelchair, funded by Variety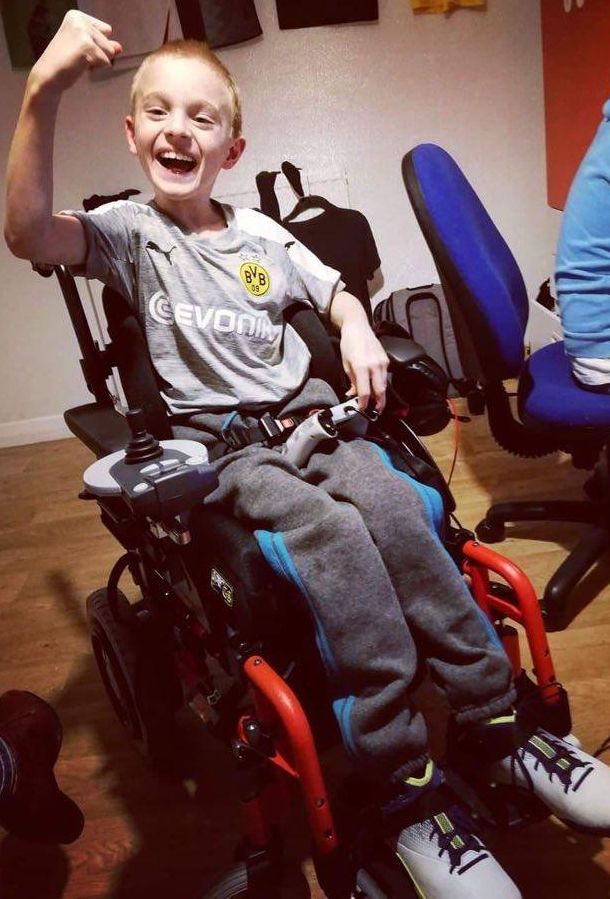 "I have lots of different wheelchairs and I use them all the time. I change between them depending on what I'm doing. I have a powerchair that I got from a golf charity. It's red and black and can go really fast. I also have an RGK Interceptor sports wheelchair funded by Variety, which is the best and really cool! It is white with red and white spokes. I chose the colours of my favourite football club – Southampton Football Club. Having the sports wheelchair means I can play basketball much better and go faster.
The best place I have been to in my wheelchair is The Twickenham Stoop, which is the Harlequin Rugby Football Club home ground. I have also been to the Ageas Bowl to watch England play cricket and Hampshire. I'd love to go to New Zealand and watch the All Blacks play rugby.
If I didn't have a wheelchair I couldn't move around or do any of the things I want to do. It would be awful.
I do have a dream wheelchair. What amazing things could it do? Well, it would be able to fly like a plane and travel at 100mph. It would also be bright orange.
People often get things wrong about wheelchair users. They think that people who use wheelchairs are different. But I'm not, I'm the same.
What would I do to make everywhere accessible for wheelchairs? Get me in charge of the country and then I can make everywhere accessible.