25th July 2016
Fountaindale School's Story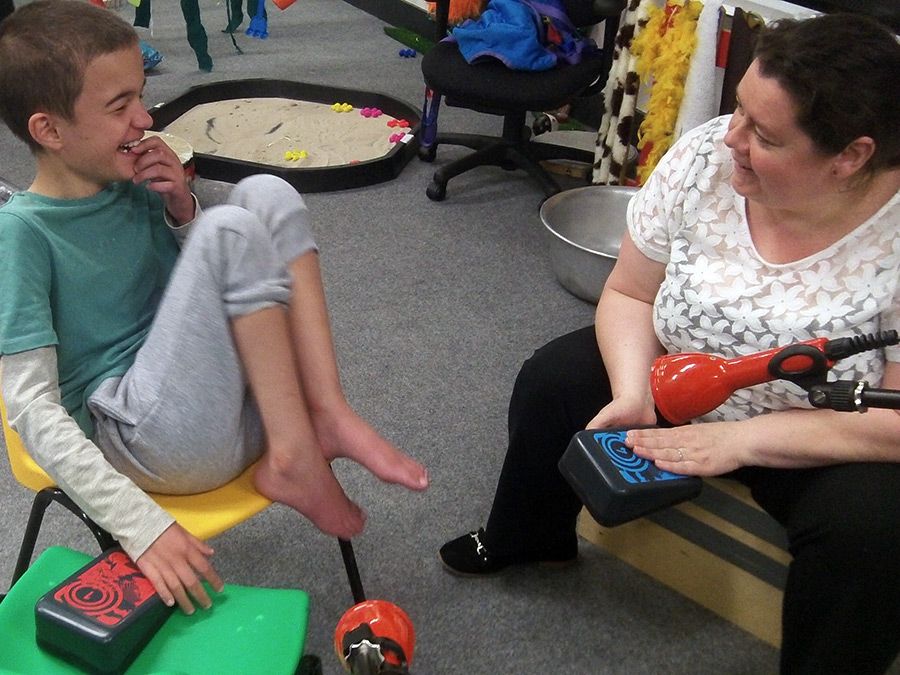 Some physical and tactile-defensive impairments can make it impossible to hold things such as musical toys or instruments, denying children an opportunity to enjoy sensory stimulation.
The School wanted a particular piece of sensory equipment called a Soundbeam System and thanks to support from Crest Nicholson Regeneration, Variety was able to provide it.
The equipment can be used by a wide range of children because it converts simple movements into sound. Even a small movement such as the blinking of an eye can create a cascade of notes, chords or sound effects. The children have found their Soundbeam to be great fun and with a little encouragement, it has enabled them to interact with others, creating a medley of sounds and effects that they all enjoy together. Playing as a group greatly enhances their sense of wellbeing.
This kind of activity improves spatial awareness, hand-eye coordination and encourages children to explore how moving their bodies can change their environment.
The real benefit of the Soundbeam System is that it helps each child to develop more of their potential; educationally, physically, socially and personally. It's been a great success.
"SOUNDS LIKE FUN." The red microphones are motion sensors and the black boxes activate sounds just by stroking the switches.