31st July 2020
"For Rhys to maintain a life, he needs a car seat" – Mum Sarah describes the crucial difference the right equipment from Variety has made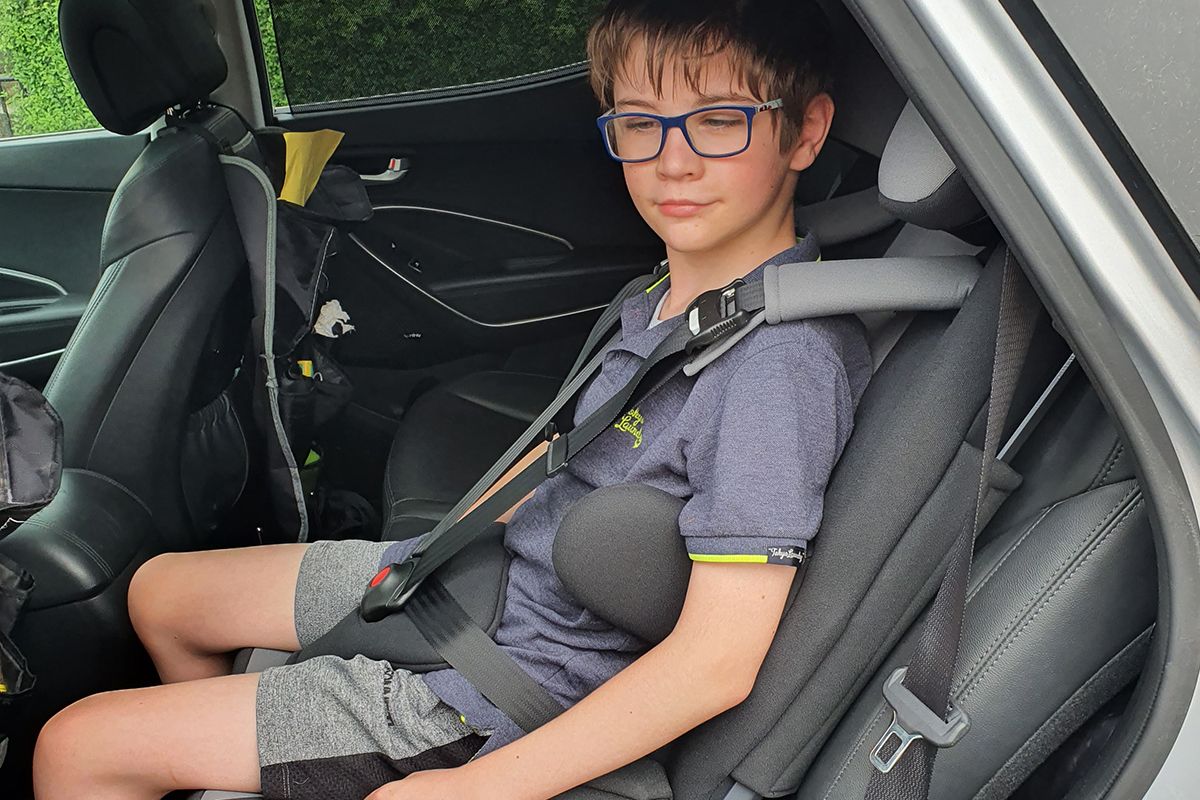 Thankfully, Variety managed to step in and fund a new, fitted postural car seat, that not only provides bars to support Rhys's core body, but also a proper headrest. Rhys is now able to travel safely to school, his hospital appointments and the Saturday morning swimming lessons he loves so much.
Mum, Sarah, explains:"Rhys has struggled recently because he's not been able to access school, as a result of the pandemic. He is also quite weak at this present moment due to not having his physiotherapy during the lockdown. The car seat will benefit Rhys so much, and I can't thank Variety enough for their help in funding it."
A couple of months after receiving his new seat, Rhys is finding that it's particularly useful on the car trip home from school, when he's usually more tired and his muscles more 'wobbly' – especially as he's only recently returned to school after a long break. The seat was delivered at just the right time!
Rhys is a happy boy who enjoys being at school with his friends, not letting his difficulties get him down. Since moving to a SEN secondary school that caters for children with disabilities, he has been coming into contact with a greater mix of children with a range of different conditions. They can all participate in adapted and inclusive activities, such as a PE, which has helped Rhys a lot. Being able to attend school again is really important to him, and having a car seat that ensures his safe travel to and from school makes this possible.
The seat is very flexible, with adjustable width and depth, and a reclining backrest. It also has a handy oscillation feature that allows it to be turned towards the door, making it easier and safer to load Rhys into the seat. Given that Rhys will become gradually less mobile gets older, this ensures he won't need increasing amounts of support from his parents over time.
Another advantage of the new seat is that it can hold up to 75 kg in weight. This means it will be able to accommodate Rhys as he grows, and he will benefit from it for many years to come.