26th November 2019
Daniel's powerchair football story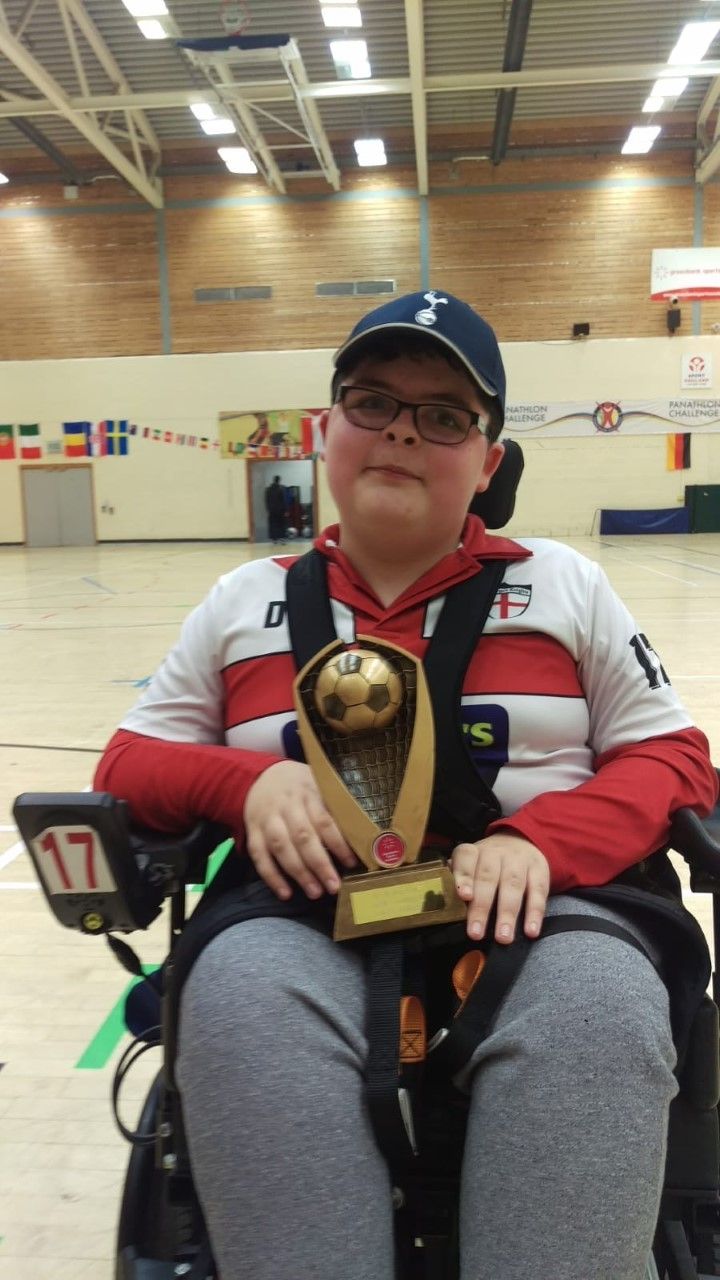 Variety helped me by funding a Strike-Force sports wheelchair to assist me in gaining skills and improving my game in Powerchair Football. I play for Burton Albion Chariots which is run by volunteers from the Staffordshire area. I wouldn't be able to play at the top level without this chair and for that, I am very grateful.
I don't really think my Duchenne has affected my family too much, other than allowing them to watch me play football for enjoyment. I think it has allowed the whole family to become wheelchair football fans!
With this new sports wheelchair, I can play football at the highest level because the chair's speed, durability, and agility is so much better than that of other chairs. It allows me to compete with other top-class players in the sport, so I can learn and get better every match. I can also keep up with the skill level of my teammates. I now have the potential to match them or potentially even surpass them if I put enough work in.
My passion is watching, playing and experiencing football. It allows me to lead a normal life and to enter a world where I am just like everybody else. I have a team, I support them, and I feel the kinds of emotions that all football fans feel.
As for the future? My dream is to progress in my much-loved sport and to help other disabled people overcome whatever issues they have.