11th April 2017
Courtney's Story
London and the South East
Wheelchairs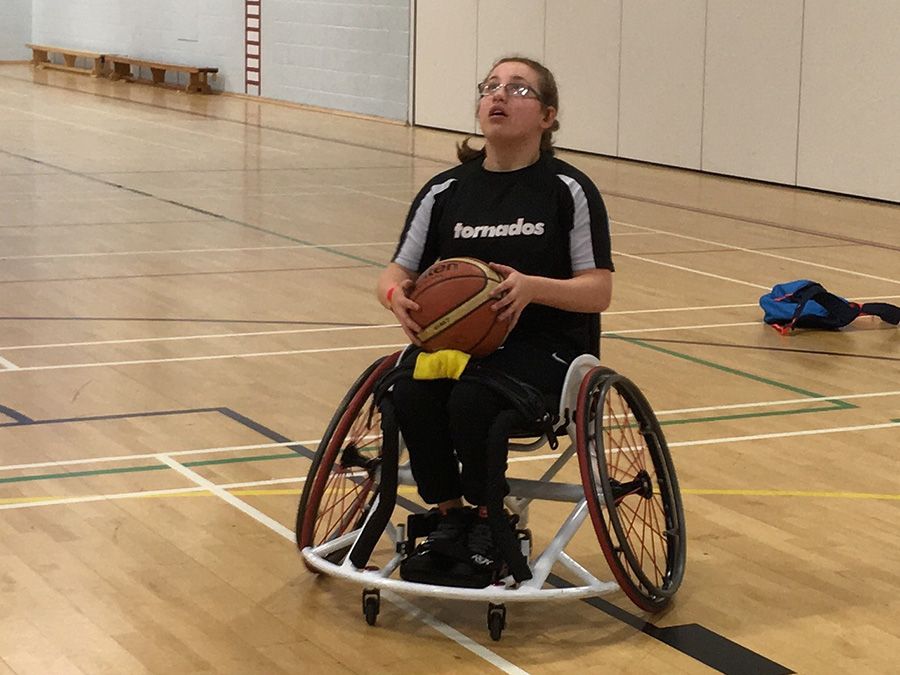 Since joining Tornados Wheelchair Basketball Club, Courtney has vastly improved her game. This is despite having to struggle with a borrowed chair that is too heavy to manoeuvre as she needs it to if she is to become the competitive player she knows she can be. When she's playing, she has to focus too much on the chair which diverts her concentration from the game.
Her Physiotherapist can see the physical strain that the poor posture of the borrowed chair creates but the NHS will not fund a bespoke sports wheelchair.
That's when Variety stepped in to provide a wheelchair that would give Courtney the opportunity to reach her sporting potential and pursue her dream of representing her country at the highest level.
Courtney not only enjoys the sport, she loves being part of a team. This does wonders for her confidence and self-esteem. Her new lightweight chair enables her to sit in the correct position, limiting the strain she puts on her body when playing. Her upper limb strength and pelvic and trunk control will all improve as a result making Courtney healthier, happier and able to progress in her chosen sport; for Courtney, her new wheelchair really is a game changer.
Courtney's mum says:
This chair has helped Courtney no end. It is lighter and much more suited to her needs. Since playing basketball her confidence has grown no end and the chair just added to it, can't thank Variety enough.