17th November 2023
Cayden Finds His Voice with New Communication Device from Variety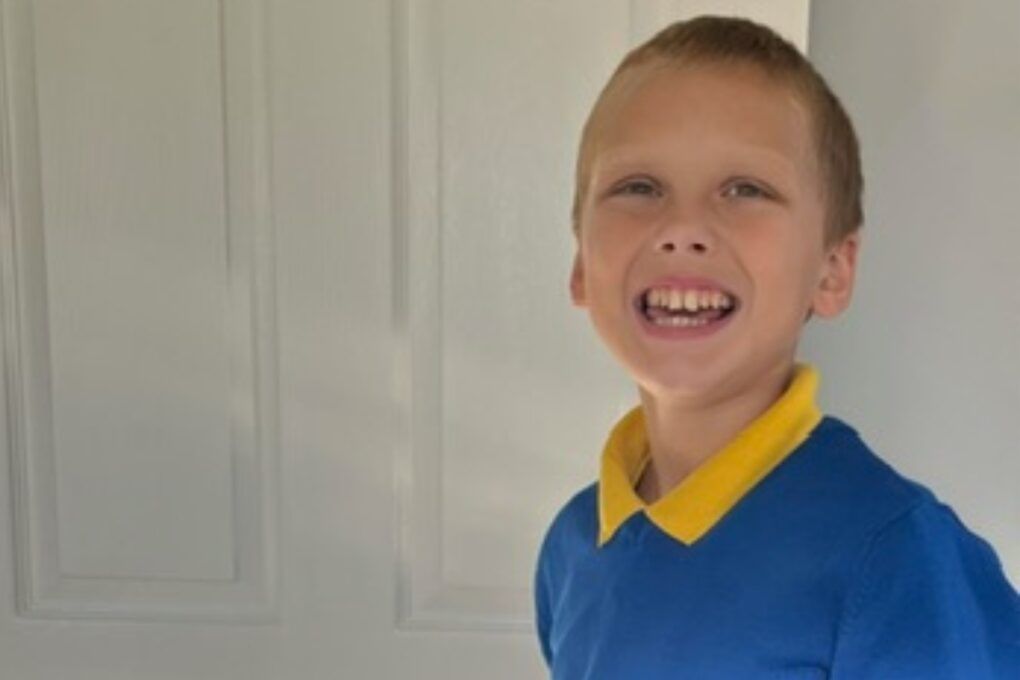 Cayden lives with his mum, his two brothers, and his grandparents. He loves playing with water, trampolines, sand, play doh, and his little toy figures.
Cayden was diagnosed with childhood autism and severe learning disabilities when he was in nursery school. As he was under a special educational needs nursery, it was relatively easy for his family to get his diagnoses. His mum, Kayleigh, reflects, "We were very lucky."
As Cayden cannot cope with being around a lot of people, the family are not able to go on days out together or take a spontaneous trip to somewhere like soft play. As a result, they do not go out many places. Due to his conditions, Cayden also struggles to socialise and is non-verbal, meaning he cannot communicate his needs, which is difficult for the whole family.
Cayden and his family came across Variety, the Children's Charity when Kayleigh was searching for an Augmentative and Alternative Communication (AAC) device. These devices are designed to help people with communication difficulties to express themselves. Kayleigh particularly wanted one for Cayden so that he could express his needs and make caring for him easier.
With the AAC device costing £3,954, the family could not afford to get Cayden the equipment he needed. Luckily, Kayleigh came across Variety, the Children's Charity online, and we were able to help fund the communication device that Cayden needed.
Now able to tell his family and caregivers how he is feeling and what he needs, Cayden is much happier. While those around him no longer experience the stress of not knowing what he needs, Cayden himself no longer gets frustrated at not being able to express himself. Kayleigh said:
I would like to say thank you. If it wasn't for Variety, Cayden would not be able to tell us his needs.