14th May 2014
Blake's Story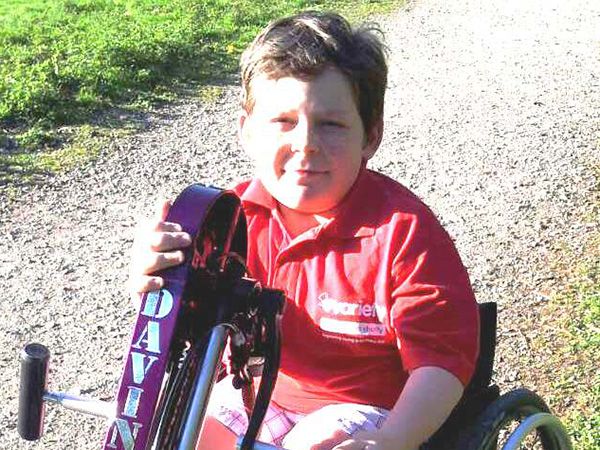 To help him be more active the family really wanted to get him a manual wheelchair with a hand-cycler attachment. This would mean he could propel himself, encouraging him to use the wheelchair and stop him feeling that he wasn't trying hard enough.
The wheelchair would enable Blake to join in with other children, play at break time, take part in more outdoor activities with his family and give him the independence to make his own way in the world without relying on others. Variety Northern visited his home and felt this little boy really needed Variety's help.
The hand cycle wheelchair made an immediate difference.
"Hello! Yesterday my son finally received his handcycle! and we just wanted to send our HUGE THANKS! Blake has been out on it yesterday after school. Today he came home and we had a beautiful walk around our local reservoir as a family. Blake said how comfortable he was in this beautiful custom wheelchair with handcycle adaptation. At last he felt included as he wasnt lagging behind; in fact he was speeding ahead with our little dogs following him. It brought such a smile to his face.

So from me, my husband and my son. Thank you Variety for helping my little man have a better quality of life. Its made such a big difference already in 24 hours. His fitness and confidence is only going to get better!Thank you, thank you, thank you"

Leigh-anne, Steven and Blake