25th June 2020
An Innowalk from Variety allows Jessica to move freely for the first time
South West
Equipment grants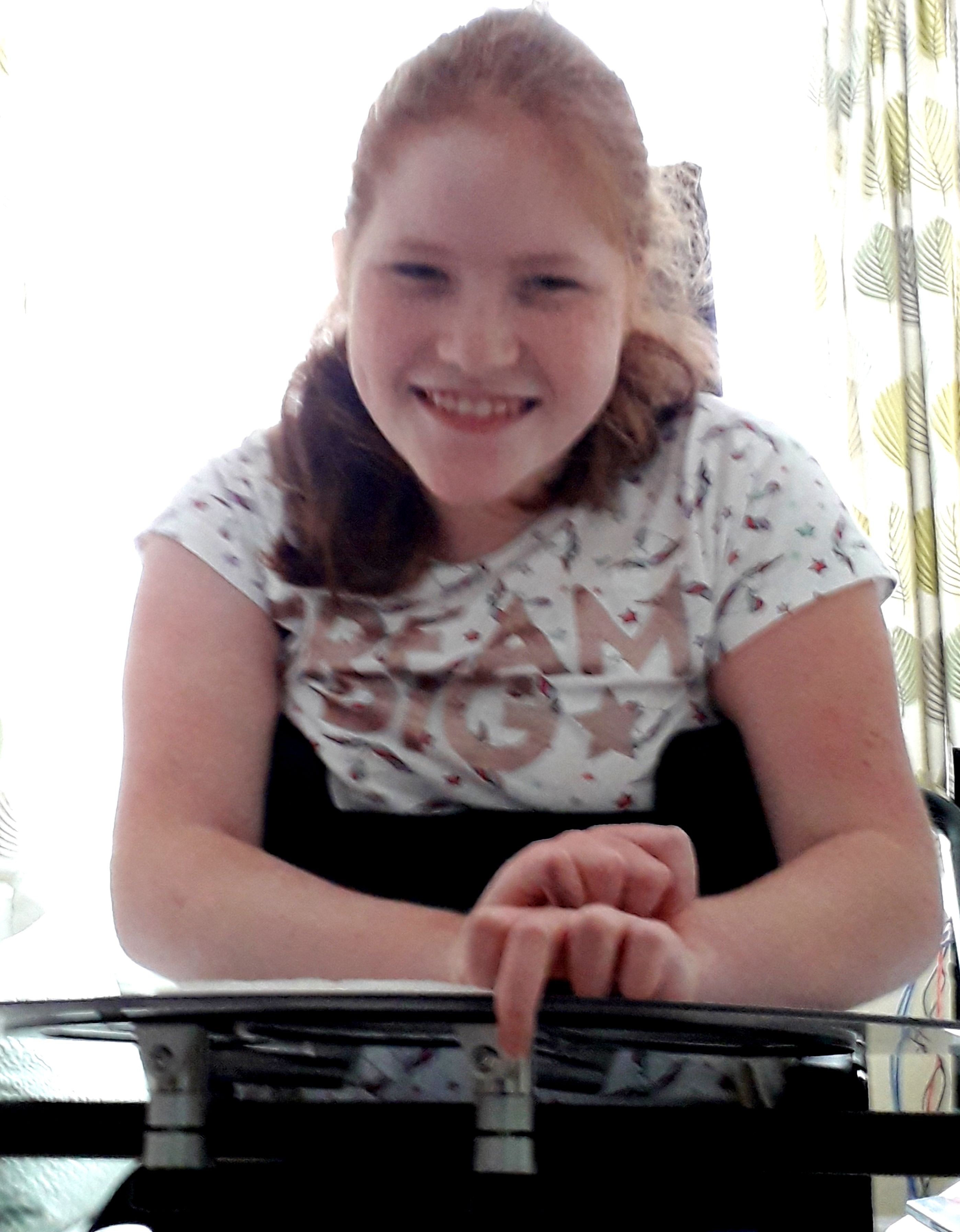 Jessica is an avid reader, and was a natural choice for the role of librarian at her school. Always up for a challenge, she enjoys attending Girl Guides, and taking part in all the activities on offer.
She uses a manual wheelchair to get around at home and at school, and specialist seating to support her postural needs. In order to manage her issues with her hips, she sleeps within a sleep system at night. She also needs assistance with her personal care.
As Jessica reached her teens, Katherine realised that the equipment her daughter needed most was an Innowalk, a highly specialised, custom-made machine that looks much like a gym Cross Trainer, and gives children like Jessica, who have no ability to stand or walk independently, the capacity to move freely in an upright position. However the machine was prohibitively expensive.
Katherine was absolutely delighted when Variety came through with a grant to help the family purchase Jessica's Innowalk. She tells other parents: "Always persevere with what's right for your child – don't give up!"
Through assisting and guiding Jessica to make repetitive movements in an upright, weight-bearing position, the machine stimulates Jessica's gross motor function and prevents muscle tightness, which will hopefully ensure that she will maintain the muscle strength and flexibility she currently has as she grows, rather than lose it, as well as perhaps gain more in time. The machine also gives her a cardio workout, as well as building and strengthening her muscles, which will help to improve her posture. Due to Jessica being seated most of the time, the Innowalk also supports her digestive system to work more efficiently – the family has noticed an improvement here already. Jessica's muscles have a tendency to go into spasm, but thankfully the Innowalk is able to detect if thi has happened and interrupt the movement until the spasm stops.
Having the opportunity for physical activity – and the chance to enjoy a level of freedom of movement she's never had before – has made a huge difference to Jessica's self-esteem and emotional well-being. "Mummy, look at me! Look at what I can do!" she exclaims regularly during her daily Innowalk sessions.
"Seeing my daughter moving and happy is priceless," says Katherine.
The machine has also helped Jessica deal better with the lockdown. Because she is clinically vulnerable, Jessica has been shielding, which has meant being stuck indoors for months. Being able to move has definitely helped to keep her spirits up, according to Katherine, as well as those of the entire family, who are hugely enjoying seeing Jessica have more of the freedom she's craved.
The family expects that the Innowalk will deliver long-term benefits for years to come, and look forward to Jessica enjoying living a fuller life.