2nd November 2022
Young Carers from Wessex Enjoy a Variety Great Day Out at Chessington
The children had a wonderful time on a warm sunny day and took full advantage of all the thrilling rollercoaster rides. Chessington was decked out for Halloween, with various spooky skeletons, decorated pumpkins and some hair-raising sound effects.
Favourite experiences included the Vampire Ride that had children shrieking as they whizzed around high in the air, and the Kobra that spun and turned, delighting those brave enough to have a go. The Gruffalo ride took the children on a boat trip that sailed them through the story of The Gruffalo. The very popular Tiger Rock, a raging river log flume that ended with an enormous splash, was fantastic fun.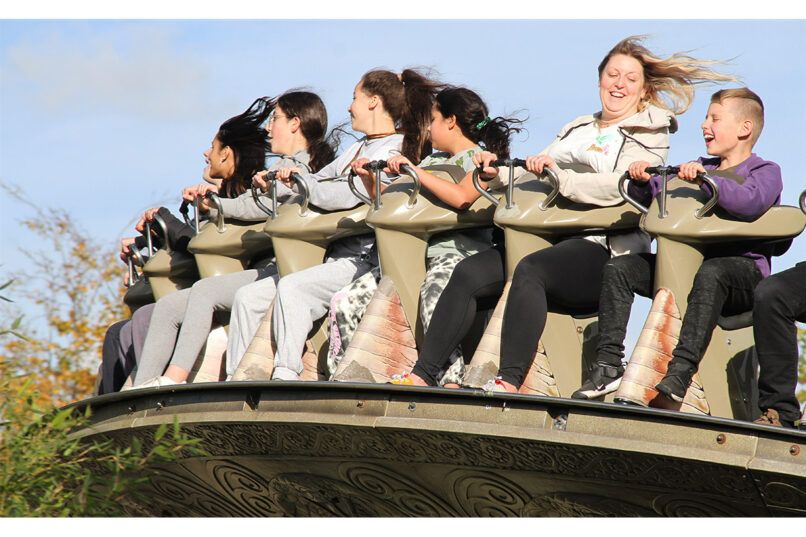 The day started early with the Laguna coach arriving at 7.30am. It was good to have our wonderful coach driver Andy Blake at the wheel as traffic was busy and there were lots of road works.
The group arrived at Chessington soon after 10am and the fun began. A lunch break at the Temple Restaurant provided much-needed fuel for the afternoon's adventures and the children had a fabulous afternoon continuing with the thrills of the various rides.
Though it was sad that it was eventually time to go home, everyone climbed onto the coach tired but happy. The day ended with a visit to McDonalds at Ferndown that not only provided food and drinks for the children, but also flags and balloons. When the coach arrived back at Bethany each child was presented with a tin of chocolates to take home.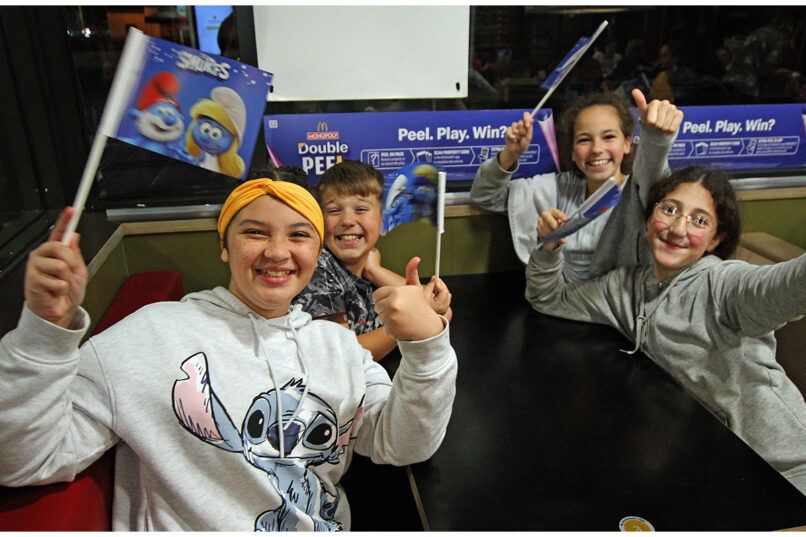 Elisabeth Rawson Jones, Pastoral Care at Bethany School said:
"What an amazing day out the children had at Chessington World of Adventures. It really was the most incredible adventure for these children – from the 'Wild Woods' to 'Room on the Broom', the 'Gruffalo' and 'Dragon's Fury' rides.
"The children managed to go on so many different rides and experienced their "Best Day Ever!" So many of the children stepped out of their comfort zone and faced challenges that they never thought they could do all because Variety had given this wonderful opportunity.
"There have been so many THANK YOU's today that I would like to pass on: to you, Frances and Judy for always being with us on each of our trips, to Hattie the fabulous photographer who provides us with some great memories we display at school. Thank you too Andy and Laguna for the coach travel. It is always such a pleasure knowing that we are in safe hands when Andy is driving, to Chessington for a great day and the memories that the children take from their day out and McDonalds at Ferndown for their hospitality on our way back to school – the balloons and flags just added that extra little something for the children. A very special thank you too, to all Variety supporters that make days out like this possible for our children here because without you, none of this could happen. A massive THANK YOU to everyone involved with giving these children such a special day that they will remember forever."
This trip was funded by money raised at a special Quiz Night at the Marsham Court Hotel in Bournemouth when 82 quizzers answered questions set by Quiz Master extraordinaire Ricci Cobelli. It was the first Variety Wessex fund raising event since the Covid pandemic.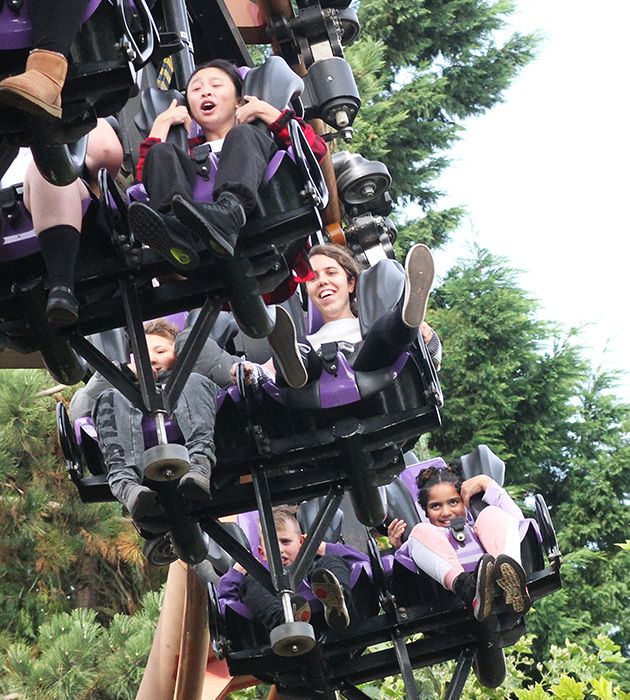 Frances Cornelius, chair of Variety Wessex, said:
"Thank you everyone who contributed to this fantastic day out including the generosity of those who attended the Quiz Night at the Marsham Court Hotel, Chessington World of Adventures for providing the children with free entry, and McDonalds at Ferndown who welcomed us on our return journey. A very special big thank you to Andy Blake our amazing Laguna coach driver who drove so safely through busy motorway traffic and lots of challenging road works. Also a big thank you to Judy Hiscoke who once again accompanied me on a long distance trip, helping me to make the day run smoothly and to get everyone to the right place at the right time."