23rd April 2019
Wykebeck Primary School receives a Sunshine Coach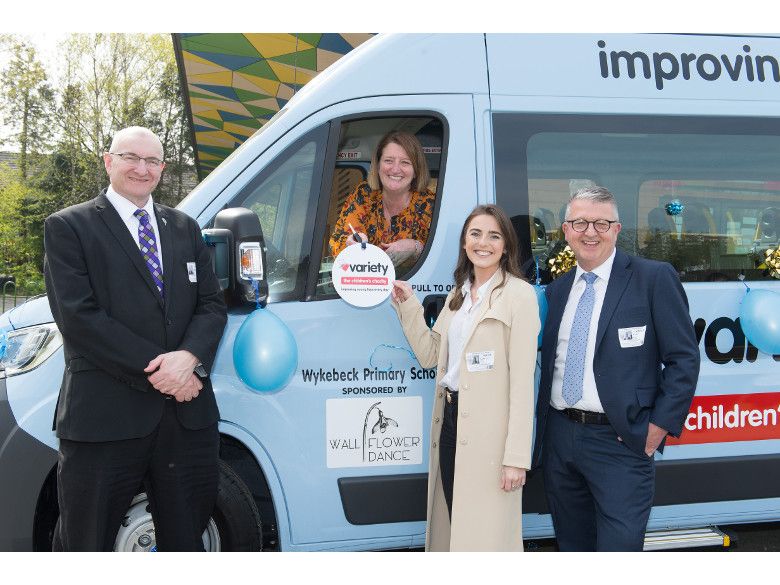 A Sunshine Coach, provided by Variety, the Children's Charity and funded by Morley Glass & Wallflower Dance, has been donated to Wykebeck Primary School in Leeds.
Wykebeck School is a special primary school that caters for 453 children up to the age of eleven years old with a wide range of needs. The majority of students receive Pupil Premium and the number of disadvantaged pupils is more than double the national average.
The school currently has no minibus provision, so the donation of the Sunshine Coach will provide new opportunities for the children and provide safe and regular access from one destination to another.
Variety's Sunshine Coaches have helped improve the lives of thousands of disabled or disadvantaged children across the UK. The coaches enable schools to take children on education and recreational days out allowing children to explore places they would otherwise never have visited. Last year, Variety donated their 5,500th Sunshine Coach in the UK.
Variety is celebrating its 70th anniversary as a UK charity this year. In this time, it has helped to improve the lives of almost 1 million disabled and disadvantaged children and their families.
Victoria Coultas, Managing Director at Wallflower Dance said: "We are thrilled to be sponsoring Wykebeck's Sunshine Coach. We hope it will benefit the school's incredibly deserving pupils, enabling them to have essential learning experiences and a lot of fun, outside the classroom."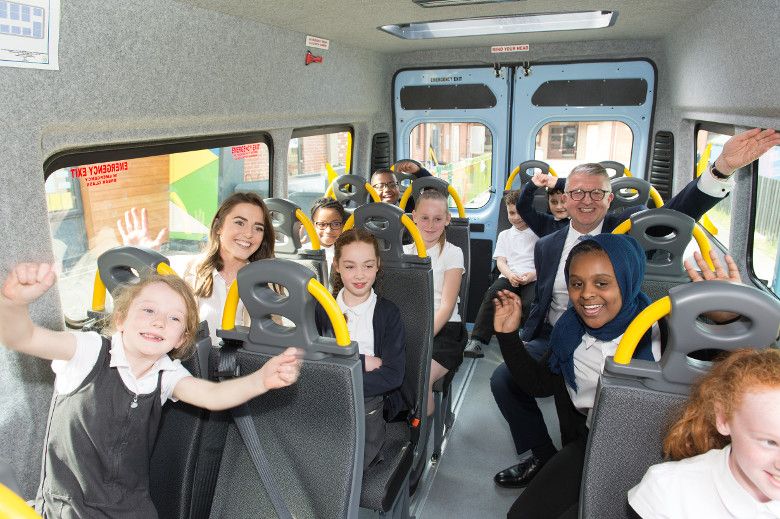 Georgina Sykes, Head Teacher at Wykebeck Primary School said: "We feel very privileged and grateful for the donation of our new school minibus. The coach will help us to improve our school attendance as many of our pupils currently have to walk a significant distance to school. We will also be able to provide more outdoor opportunities for our children and take part in more inter school sporting events which will improve pupil well-being."
Pupils from Year 5 and Year 4 also expressed excitement at the donation, suggesting that they could use the coach to take them on more trips, including to go swimming.
Charlotte Farrington, Variety's Regional Development Director said: "We are delighted that the children of Wykebeck Primary School have today received their new Sunshine Coach. Thank you to both Morley Glass and Wallflower Dance for their incredible generosity.
"The donation of a Sunshine Coach makes a real difference to the schools we work with, transporting children who otherwise wouldn't have been able to travel often several times a day, as well as making planning one-off inspiring trips that little bit easier."