31st October 2023
Winners announced for the Variety Club Disability Sports Awards 2023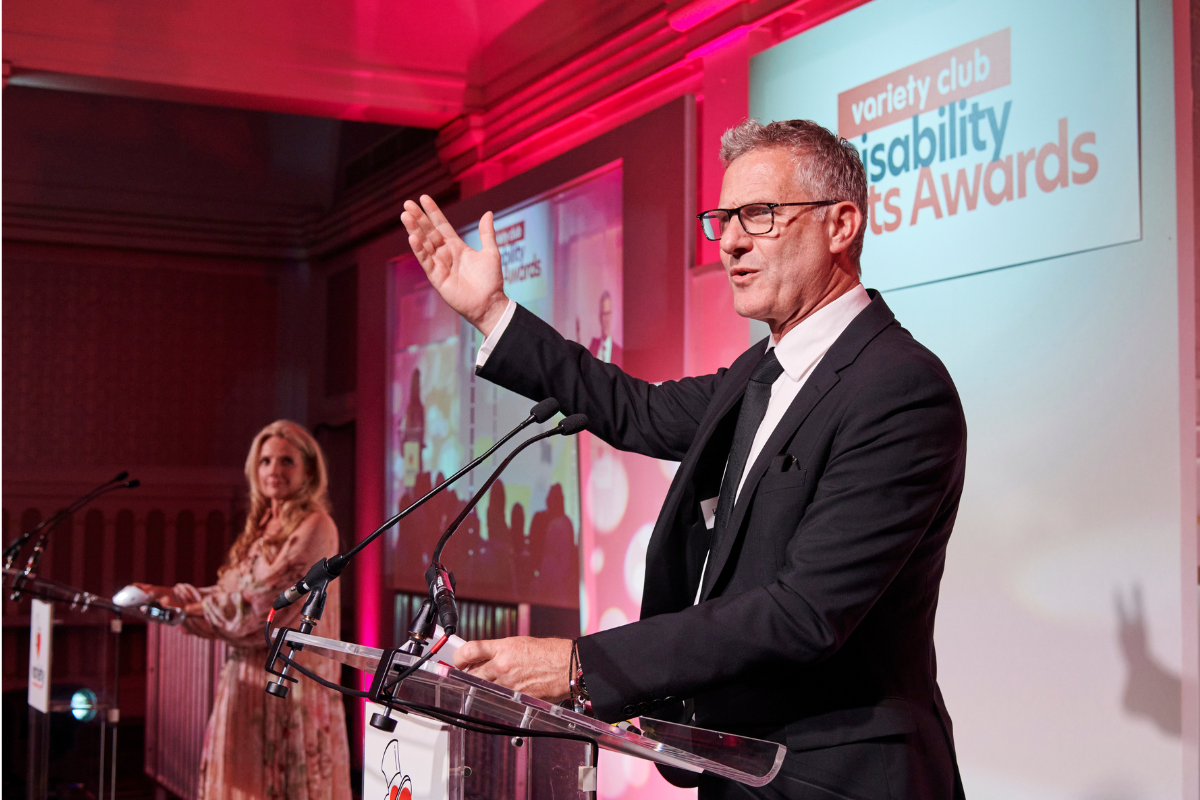 Last night, ten worthy winners of the Variety Club Disability Sports Awards 2023 – the UK's only annual sports awards for people with disabilities – were announced at a glittering ceremony in Leeds.
Hosted by Variety, the Children's Charity at the Queen's Hotel, the inaugural Awards recognised and celebrated the outstanding achievements of UK athletes with disabilities, as well as clubs who have helped to make the sporting world a more diverse and inclusive place.
Awards were up for grabs in nine prestigious Awards categories, in addition to a tenth special achievement award presented by Baroness Tanni Grey-Thompson. Finalists were shortlisted by Variety's expert nominations committee, following nominations from the British general public.
From passionate athletes who have overcome accessibility hurdles to achieve their goals, to clubs who have gone above and beyond to inspire change and inclusivity in their sporting field, the ten accomplished winners included:
Sports Icon Award – Nicolas Hamilton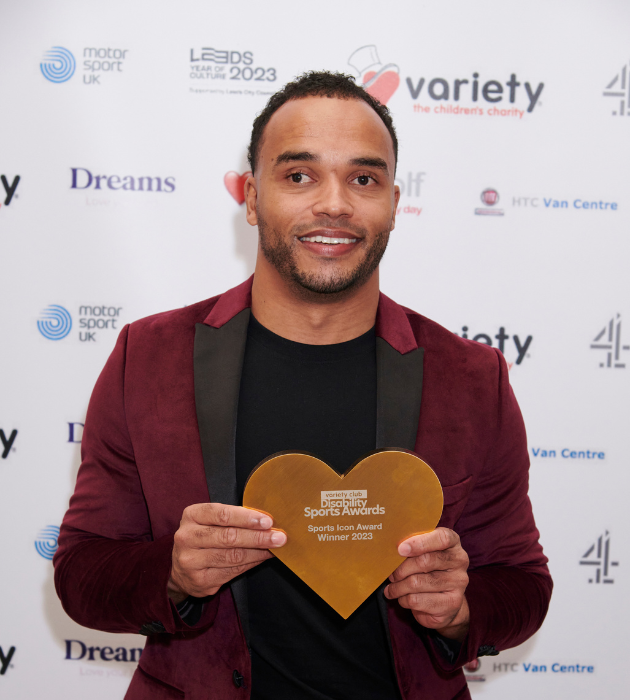 Nicolas (31) is a racing driver from Stevenage, Hertfordshire. He was nominated for the Sports Icon Award by Motorsport UK.
Nicolas lives with cerebral palsy however pushes himself to the limits in the British Touring Car Championship, one of the UK's toughest racing series. When Nicolas made his graduation to the Championship in 2015, he made history as the first disabled driver ever to race in Britain's premier motorsport series.
Nicolas Hamilton said on receiving the Award:
To win the award for Sports Icon tonight is pretty surreal, if I'm honest. To be here in Leeds amongst so many amazing disabled people, and to be recognised for my achievements, is a dream come true.

I'm trying to showcase my purpose through motorsport by inspiring as many people as I can, so I'm really grateful to be here and to be walking away with an Award. It's been such an amazing evening
Rising Star Award – Alfie Pyle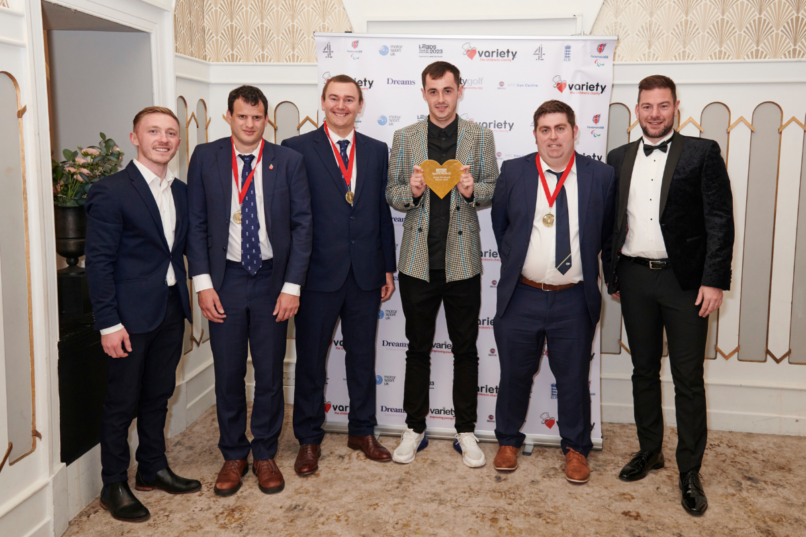 Alfie (21) is a D40 Cricket Player from Sussex, nominated for the Rising Star Award. Alfie appeared on the disability county scene in 2022 and has played nine games to this point – scoring a total of 257 runs at an average of 36.71.
Alfie was part of the inaugural DPL last year – a pan disability competition playing with and against England Deaf players and England Physical Disability players. Following these performances, he was selected to train with the England Learning Disability Squad and will be selected for the Tri series in South Africa this November – making his international Debut against South Africa and Australia.
Alfie Pyle said on receiving the Award:
Tonight has been so good for me. I love playing cricket, and believe that cricket should be a sport for everyone.
Unsung Hero Award – Tracy Strainer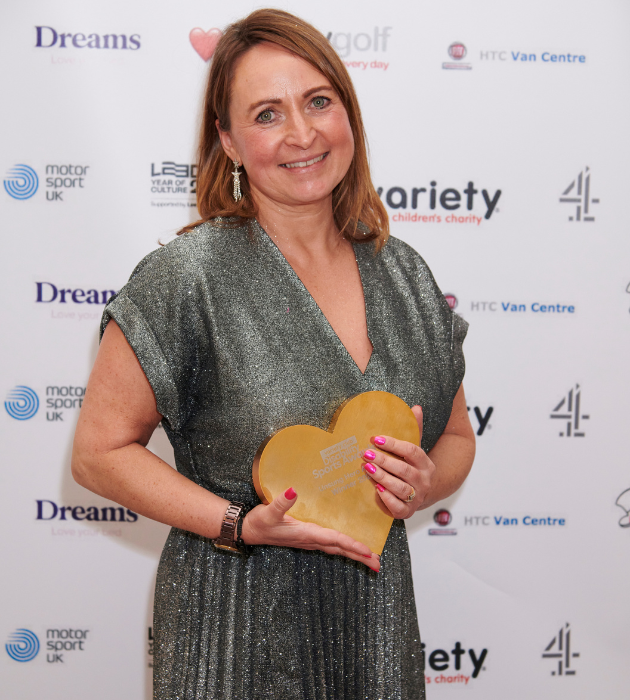 Tracy (53) is a Personal Trainer & Group Exercise Instructor from Aberdeen, Scotland. She was nominated for the Unsung Hero Award by members of Finding Your Feet – a group of people who are affected by amputations or limb absence.
She set up the group shortly after lockdown, to support individuals affected by amputation or limb absence, and their families, through a range of sporting initiatives and social inclusion projects, designed to positively affect both physical and mental wellbeing.
Tracy Strainer said:
Really tough competition, so I didn't expect this to be completely honest. When I got down to the last three finalists that was winning enough for me, so tonight was just icing on the cake. I can't wait to take my Award back to Aberdeen to show it to my groups. It's all about them really!
Special Achievement Award – Kipp Popert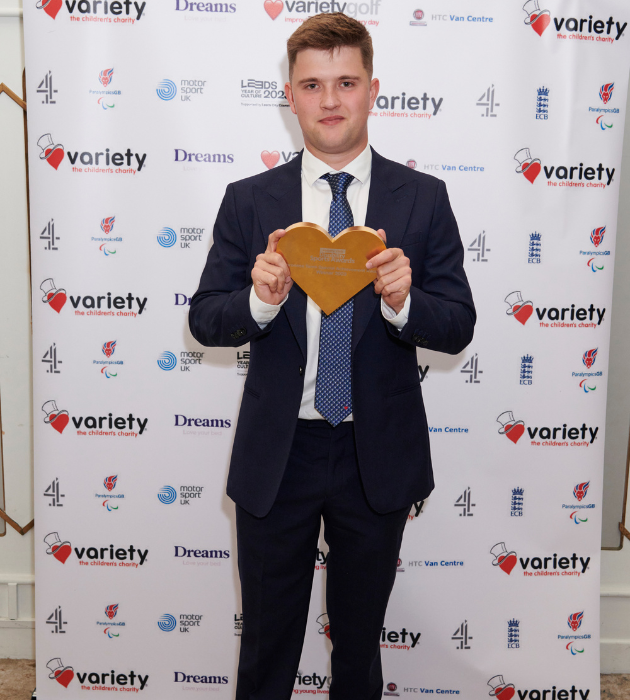 Kipp (24) from Kent has been awarded the Special Achievement Award having become the very first golfer with a disability to qualify for the British Amateur Championship.
Since then, Kipp has gone from strength to strength, appearing alongside Tom Watson in the R&A's Celebration of Champions and winning a USGA medal at the US Adaptive Open.
Born with cerebral palsy and having endured ten major surgeries on his feet and legs, Kipp is only scratching the surface of what promises to be an extraordinary sports career.
Kipp Popert said:
To receive this award is amazing. Leaving University I always wanted to be a sportsman, and Variety Golf saw what I was doing and offered their support. I wouldn't have been able to achieve what I have without their help, as well as help from my family and my golf club. It's a privilege to be supported by people who truly care.
Accessible Sporting Venue Award – Sportscotland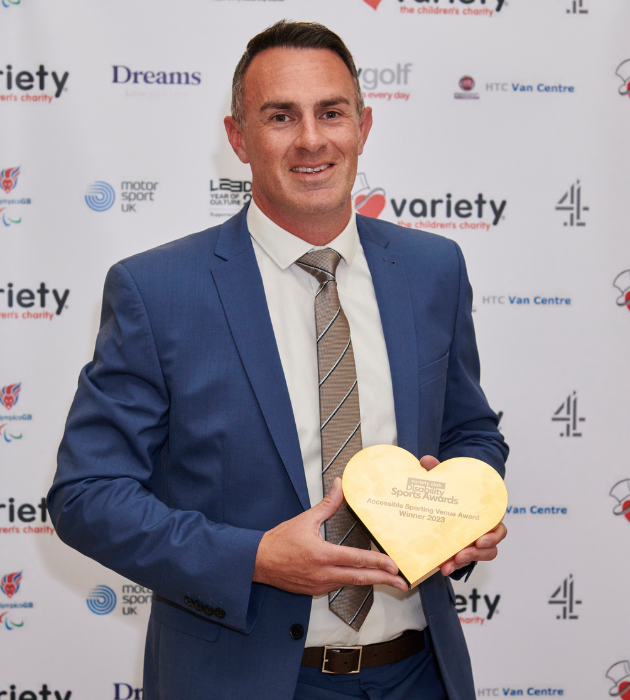 sportscotland National Centre Inverclyde is a retreat for the use of governing bodies of sport, clubs, and a range of partner organisations. The centre was nominated for the Accessible Sporting Venue Award, after it was created with inclusivity in mind, for athletes, spectators, visitors and employees.
Access routes between accommodation, catering & meeting facilities and the indoor sports facilities are completely seamless. There are several adjoining bedrooms with hoists, and all rooms can comfortably accommodate two guests using wheelchairs.
Barry Fleeting of sportscotland said:
Thrilled to have received this Award on behalf of sportscotland, following our vision to create an accessible venue – the first of its kind. It's a compliment to our staff and team who work hard to provide an accessible venue and service to people with disabilities. We're delighted to have this recognition.
Innovation Award – LUSU Sports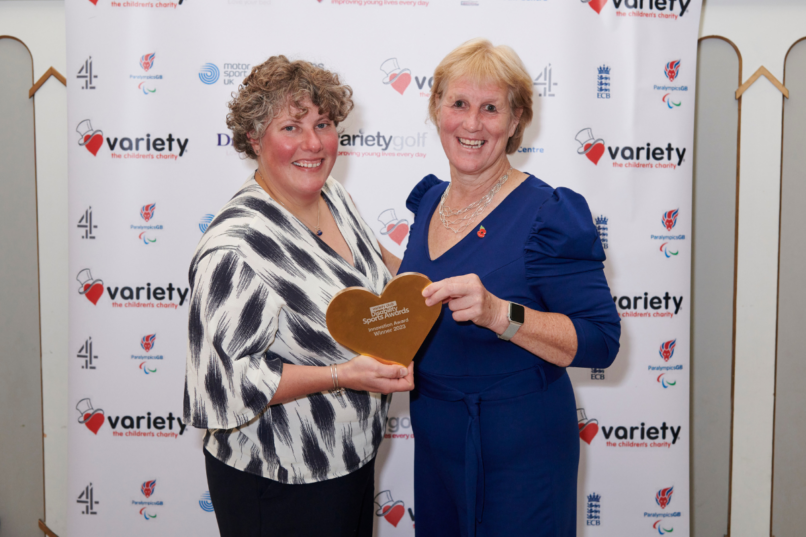 LUSU Sports transform the lives of children with disabilities. They were nominated for the Innovation Award; due to the way they train people to work with them on inclusive sport and physical activity that in turn impacts mental health and wellbeing.
Made up of two passionate, energetic, and knowledgeable individuals – Louise Assioun and Susan Morrison – the organisation is committed to changing the attitudes, techniques, and skills of people within educational and sporting environments.
Louise Assioun of LUSU Sports said:
It's great to be recognised for the work that we do. We're so privileged that we work with so many fantastic people. For us, it's all about creating equipment and training programmes to ensure that every child can take part in activity.
Champion for Change Award – Niall Guite and Kieran Burns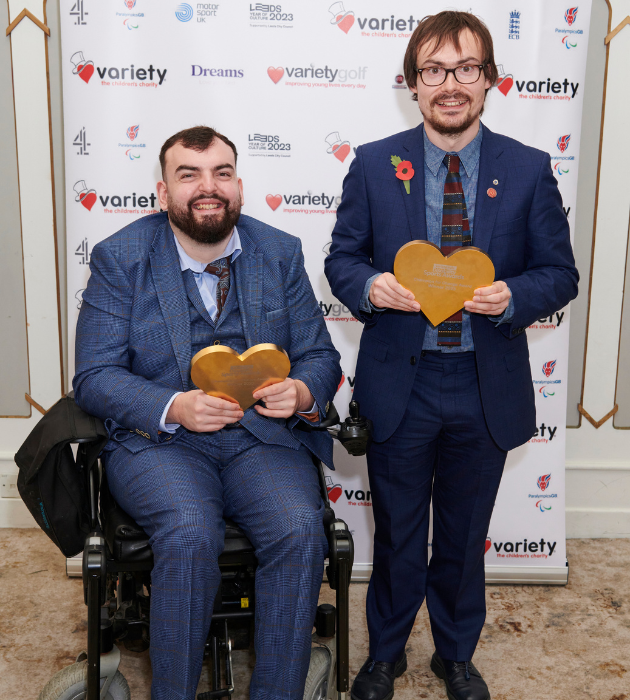 Niall (29) is a Special Olympics Cyclist and Artist from Sheffield, South Yorkshire, who lives with autism, dyspraxia, and dyslexia. Niall was nominated for the Champion of Change Award, after representing Great Britain at two Special Olympics World Games (Los Angeles 2015 and Berlin 2023), and for his commitment to inspiring others living with disability to pursue their goals dreams, through sharing his own personal journey at educational establishments and talks.
Niall Guite said:
To show people that someone with an intellectual disability can achieve big things is a dream come true. I always try to show people that life as someone with a disability can be positive, that we have a place in society and that we can contribute given a chance. I love that I can show more people my life and give hope to families and communities.
Kieran (26) is a wheelchair footballer from Bishopbriggs, Scotland. He was nominated for the Champion for Change Award for his determination to be involved in football despite being a full-time wheelchair user all his life – taking part in the inception of wheelchair football in Scotland in 2011. Kieran has since gone on to captain his country on several occasions, and in 2020, he launched his own podcast called 'All About Ability' raising awareness about mental health and changing perceptions about disabilities.
Kieran Burns said:
It's hard to put what this Award means to me into words. I've been in a wheelchair my whole life, and when you're in a wheelchair you don't have many people to look up to, so for me it's always been about becoming the change that I wanted to see.

We've created a group of players who are passionate about coming together to play wheelchair football, so that we can achieve something greater together. Watching the growth of everybody in the team this year has been incredible. And seeing how the players lives have changed and how happy they feel to be part of this community, it means so much to me.
Community and Clubs Award – Dundee Dragons Wheelchair Sports Club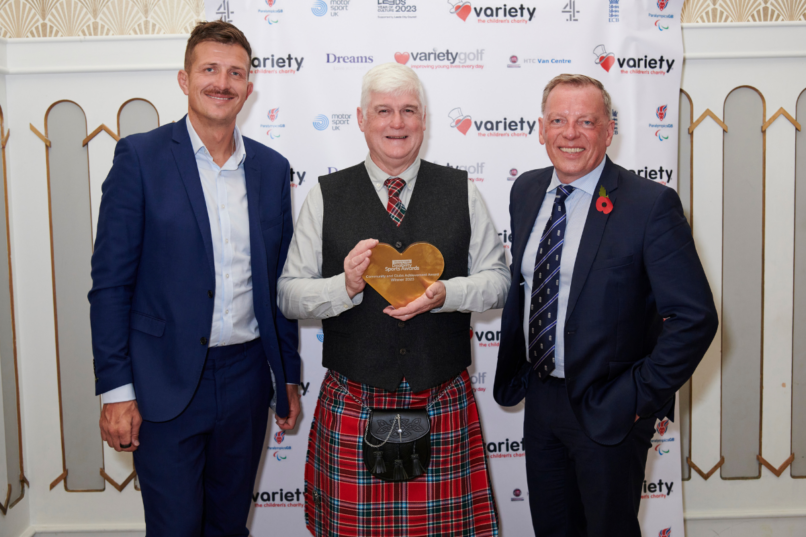 Dundee Dragons recently celebrated 10 Years of changing lives through the power of sport. They are a volunteer driven Wheelchair Multi-Sports Club, who support over 60 people with disabilities, and their families, so that they can enjoy a range of sports and activities.
Kevin Rattray of Dundee Dragons Wheelchair Sports Club said:
Feels fantastic to win the Award tonight. We were up against two fantastic disability projects, so we really couldn't be happier. Genuinely – I don't think I'll ever be able to stop smiling.
Leeds Local Legend Award – Karen Collins
Karen Collins was nominated for the Leeds Local Legend Award for committing her time week after week to facilitate games and training for wheelchair rugby participants. She has been crucial in helping the sport grow post Rugby League World Cup, helping the Foundation increase their team from eight players to over 30 in a matter of months. Karen is the backbone of Leeds Wheelchair Rugby League within Leeds.
Tim Collins, who accepted the Award on Karen's behalf, said:
Karen's done a lot for Leeds United over the last couple of years. We've moved a lot in terms of training locations and venues, and people don't ever really see what goes on behind in the background – but Karen's done so much to help us to get to where we are today.
Outstanding Team Achievement Award – IBSA (International Blind Sports Association) World Games GB Tennis Team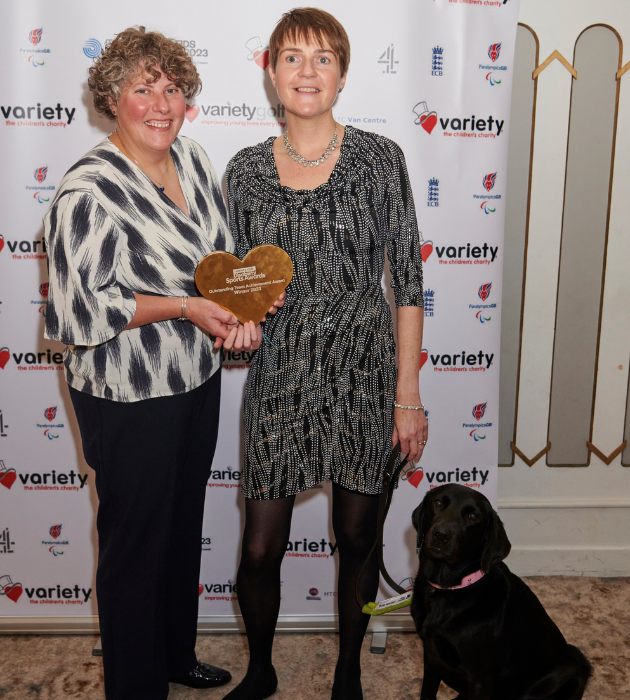 The International Blind Sports Federation (IBSA) has been representing and developing athletes and sports for people with visual impairments for 40 years. The 2023 IBSA World Games were hosted in Birmingham this summer, and the GB Tennis Team pocketed an amazing 11 medals.
Frankie Rohan of IBSA said:
To win this award is fantastic and a massive surprise, but hopefully a good representation of how well we did at the 2023 World Games. It was a massive achievement for us as a team, and to have such a big competition dedicated to blind athletes was also just fantastic. All the winners very much deserve this Awards as it was a really successful Games for us. Bring on the next ones!
Hosting the Awards was comedian and disability advocate Adam Hills MBE, and Chief Executive Officer of GB Snowsport and Chair of British Surfing, Vicky Gosling OBE.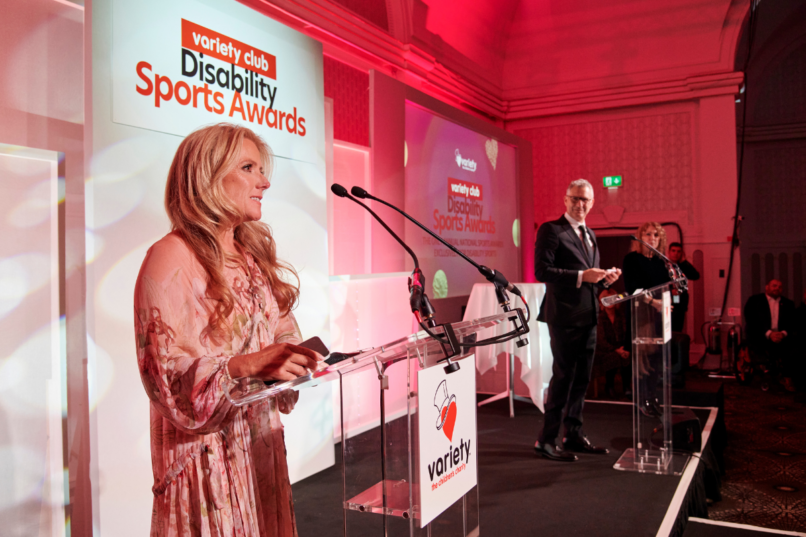 The evening also hosted special performances from comedians Rosie Jones and Katerina Vrana, and attendance from stars including Christine McGuiness, Dr Amir Khan, JJ Chalmers, Jamie-Jones Buchanan MBE, Ed Jackson, Tom Bosworth, Tanya Arnold, Natalie Anderson, Nile Wilson and players from Leeds United and the Leeds Rhinos.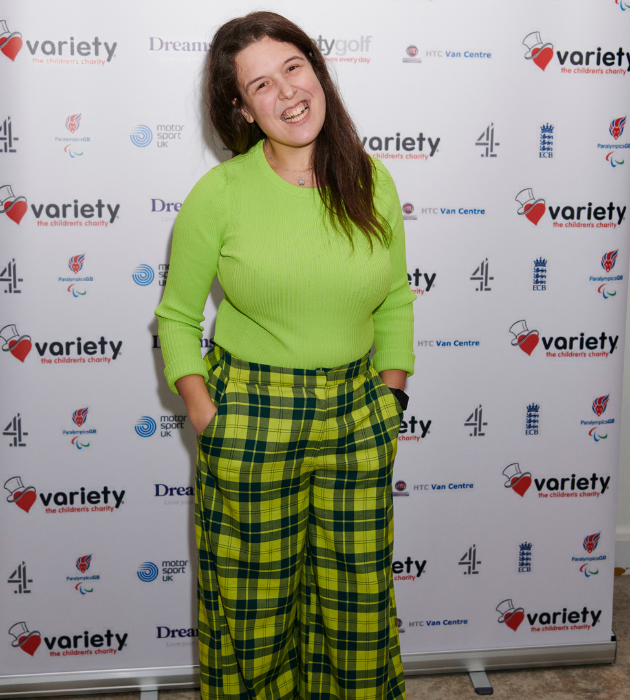 Event partners included Channel 4, British Paralympics Association, England Cricket Board, England Golf, Leeds United, Leeds Rhinos, British Rowing, GB Wheelchair Rugby, Motorsport UK, and more.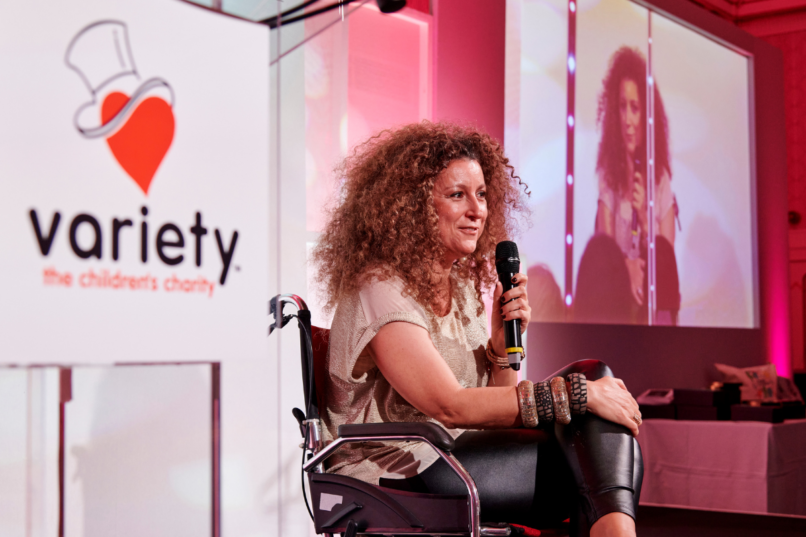 Variety, the Children's Charity provides practical support to disabled and disadvantaged children through providing wheelchairs, specialist equipment, their fully accessible Sunshine Coaches to SEND schools, and experiences on their Great Days Out.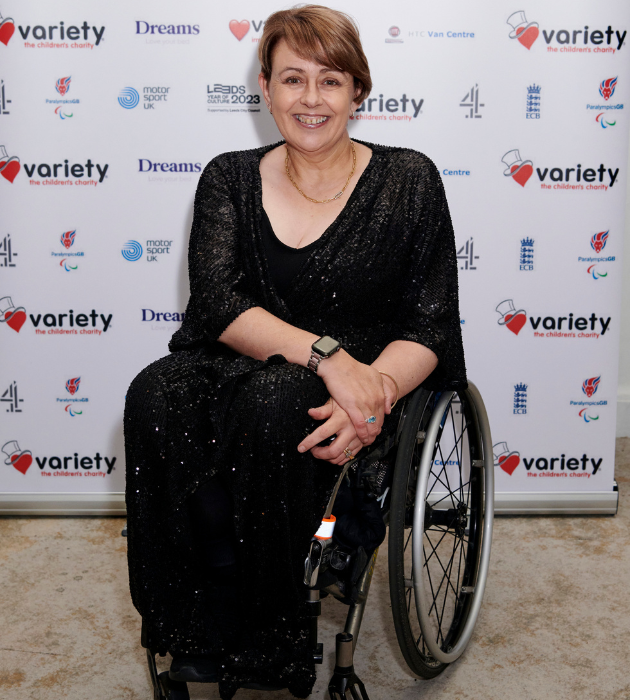 Tushar Prabhu, Variety Trustee and Awards organiser, said:
It was a joy to celebrate so many accomplished athletes with disabilities at last night's Disability Sports Awards, and to see the efforts that clubs and centres across the country are making when it comes to improving inclusivity.

We should feel very proud of the achievements that have been made in recent years, to make UK sports more diverse and inclusive. But more work still needs to be done, and so we hope that last night's event inspires and encourages others to make strides in this area.

A huge congratulations to all our amazing nominees and winners. You are truly exceptional, and we can't wait to see what the future has in store for you.