24th November 2016
West SILC Sunshine Coach Presentation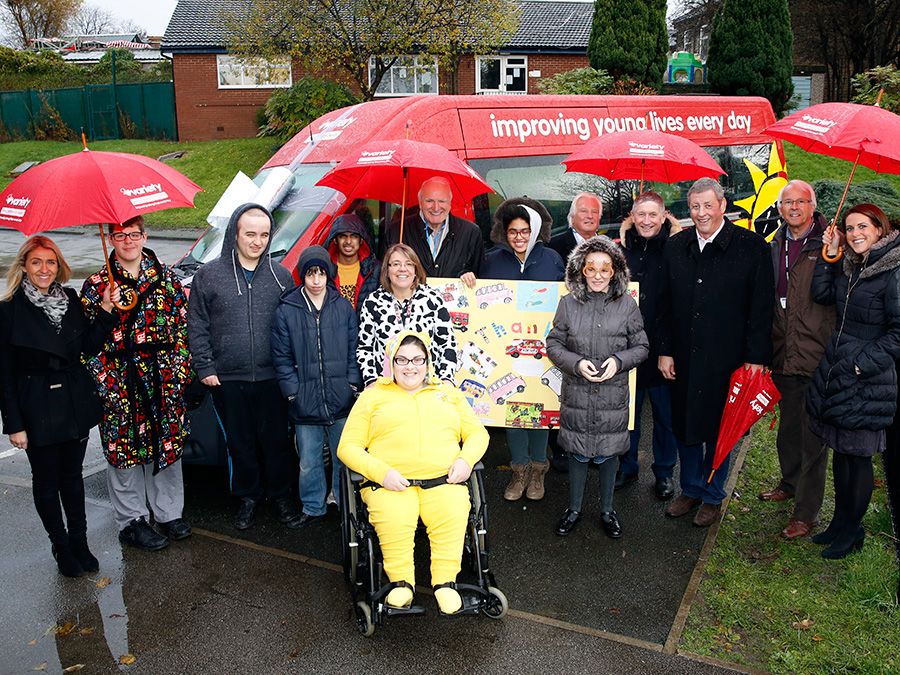 Variety supported by DLA Design, Caddick Group, Oakgate Group and Richard Boothroyd & Associates, were delighted to present West SILC, a multi-site special school in Leeds, a brand new Variety Sunshine Coach to support pupil enrichment opportunities.
The coach presentation took place on Friday, 18th November and in attendance were Richard France and John Grantham from the Oakgate Group, Paul Caddick from Caddick Group, Mike Taylor from DLA Design, Richard Boothroyd from RBA who were warmly welcomed by the school council and staff.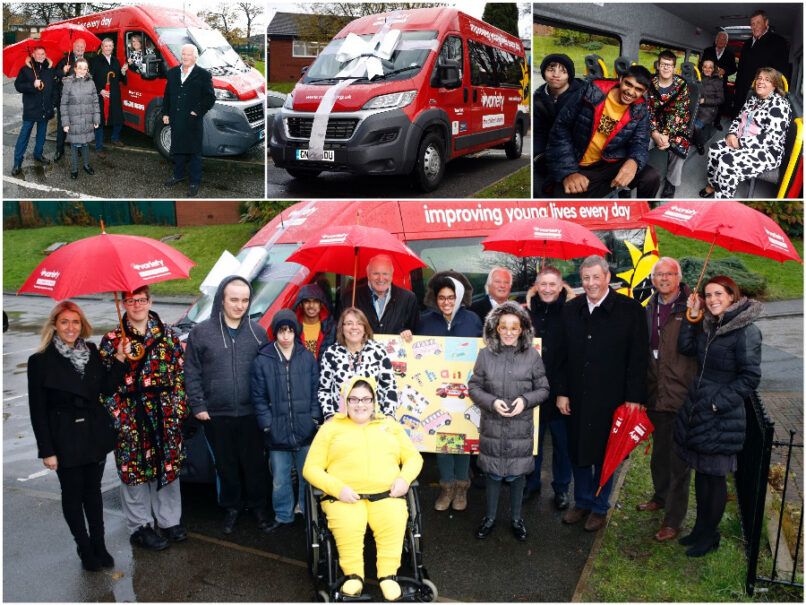 Bob Taylor from DLA Design said:
"We are delighted that our contribution will benefit the children and young people from West SILC enabling them to have vital learning experiences outside the classroom."
John Grantham of Oakgate said:
"This is the fourth coach that Oakgate/Caddick have presented in the last 2 decades and we are very pleased to support such a great charity as Variety."
West SILC is a special school catering for pupils aged 2-19 years with difficulties ranging from moderate to complex and multiple learning needs, including those with life-limiting conditions. The new coach enables students to experience enrichment opportunities and gain lots of life skills experiences out in the community.