8th December 2014
VAW Christmas Party at Marriott Hotel, London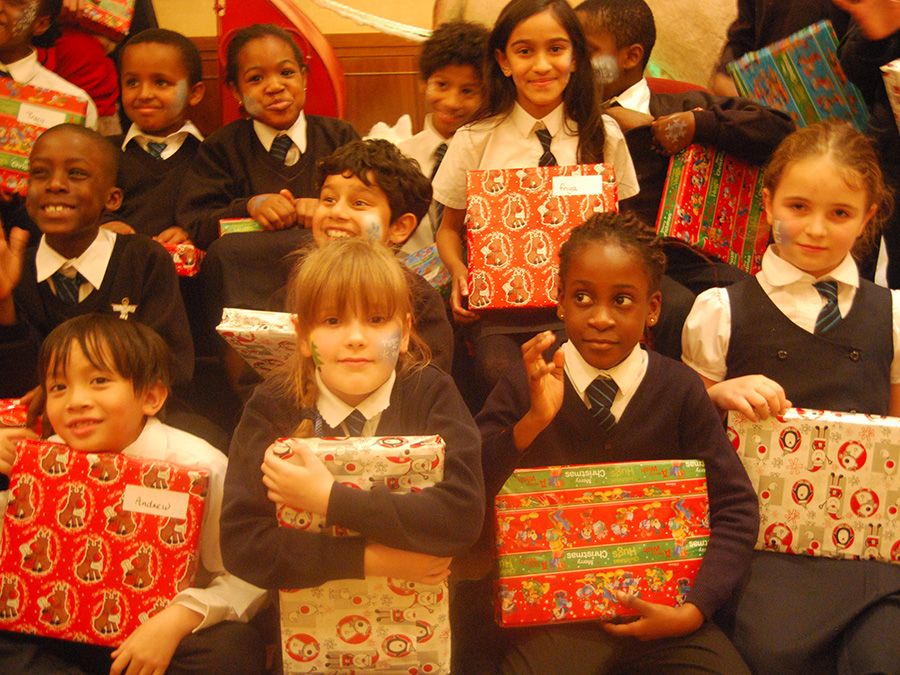 110 children from local schools around West India Quay were happily entertained at the Marriott Hotel. They kindly donated their ballroom and a buffet lunch for everyone who attended the event.
In addition to the traditional party and entertainment, the children were surprised with a visit from Santa to deliver a present to every child.
Thanks were given to all the individual donors who made this event possible including all the Marriot staff.