4th September 2015
Variety's Oldest Supporter Passes Away at 104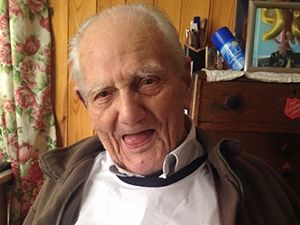 Grandad Monk was Variety's oldest supporter and was always proud to wear his 'I Love A Bit of Variety T-shirt'.
Born on the 27th April, 1911 in Edmonton North London, he grew up with ten brothers and sisters. Bill was drafted into the army in 1939 and travelled across Europe during the war with the South Staffordshire Regiment.
He retired in 1976 and has lived ever since in Canvey Island, Essex where he was very happy and surrounded by many wonderful friends and neighbours. He passed away on 2nd September 2015.