29th September 2016
Variety's Celebrity Ambassador, Dame Barbara Windsor Attends VGDO Party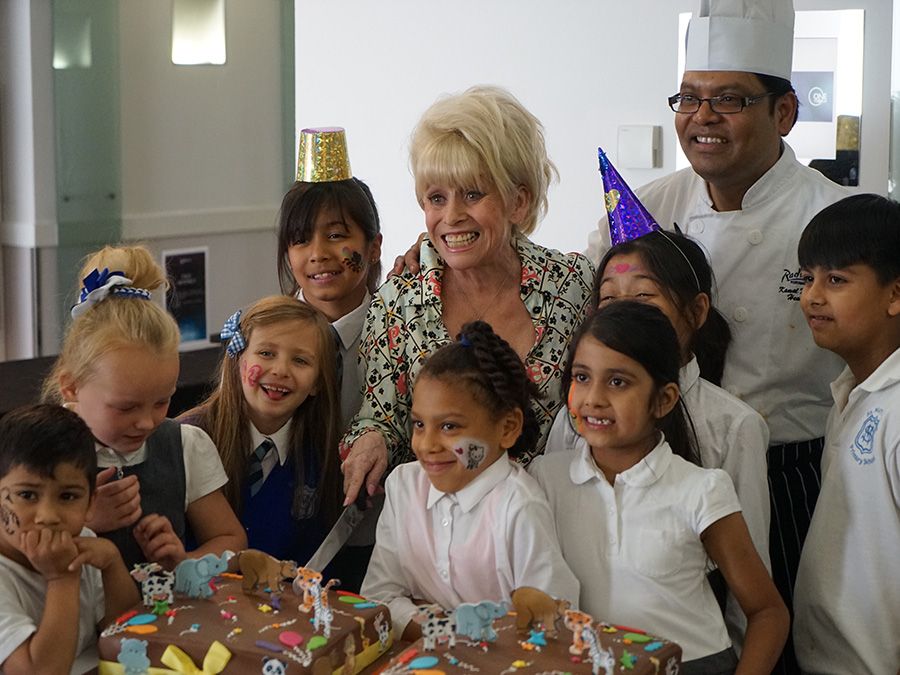 Dame Barbara Windsor attended a very special lunch party for disabled and disadvantaged children from London, Surrey and Kent as part of Variety's Great Day's Out programme.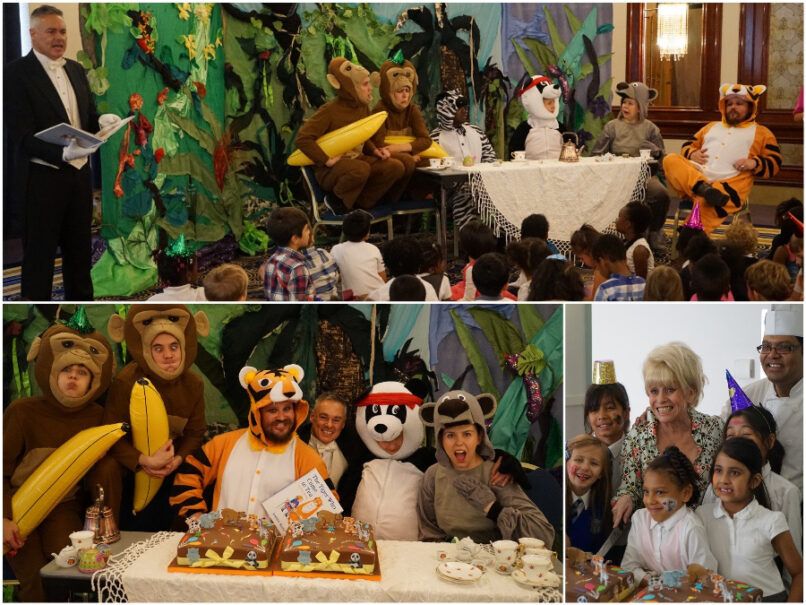 Based around the popular book 'A Tiger Came to Tea', the party was animal themed and the children were encouraged to come as their favourite animal.
This special day featured animal workshops, role-play sessions, storytelling and cupcake decorating sessions for the children to enjoy. Dame Barbara Windsor did the honour of cutting the cake created exclusively by the Radisson Blu Hotel to celebrate the 50th anniversary of Variety Great Day's Out programme.
Over 2 million children across the UK have been on a Variety Great Day Out, something which they would not have necessarily been able to do otherwise due to their disability or special requirements. The trips are free for children and are funded by Variety's generous corporate partners and volunteers.
Dame Barbara Windsor said of the charity and its work:
"Variety, the Children's Charity, help enormous numbers of children. I congratulate you for that and I am very, very honoured to be associated with your work."
Pamela Sinclair, Chief Barker of Variety said:
"Variety Great Day's Out are a fantastic way for disabled and disadvantaged children to have an incredibly special day and memories to cherish forever. Dame Barbara Windsor has supported Variety for over thirty years and we're delighted she is hosting a fabulous tea party for the children which will no doubt be a treasured memory for many years to come."
A very special thank you to Radisson Hotel, Portman Square for the lovely cake, venue and the amazing hospitality shown by all the staff to the 140 children. Also thanks to Joe Nerssessian from Press Association for the video.