17th April 2018
Variety Young Ambassador Fronts the 2018 Gold Heart Campaign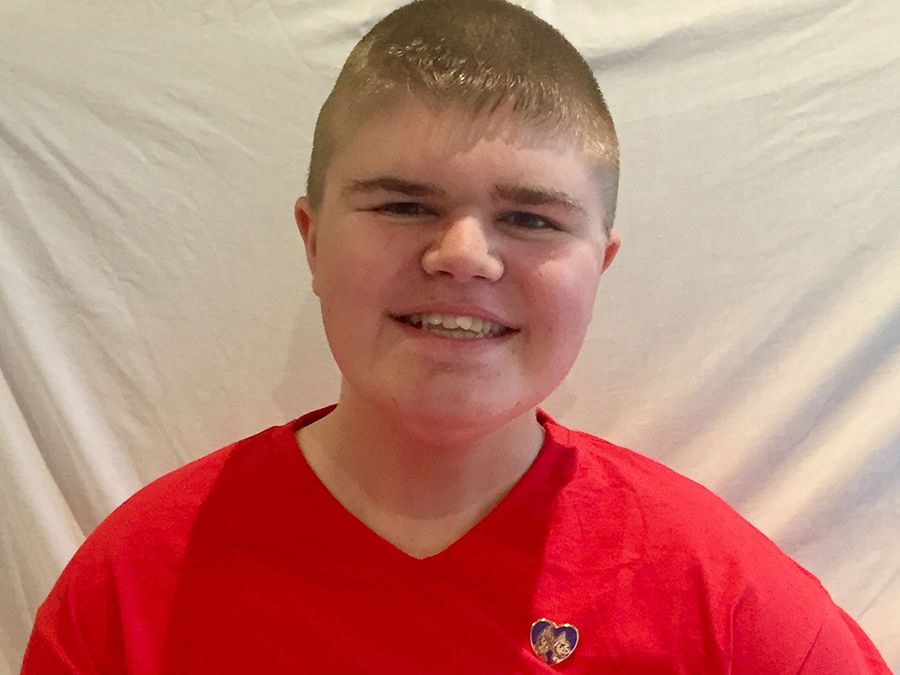 Variety beneficiary and young ambassador, Cameron, has been chosen to front the 2018 Variety Gold Heart badge campaign which is linked to 'Sherlock Gnomes', an animated children's film, inspired by the well-known fictitious detective.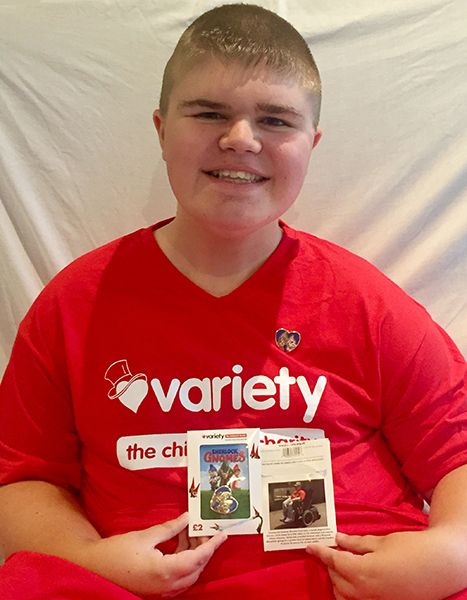 Cameron, who has Duchene Muscular Dystrophy, is photographed on the back of each pack, which contains a heart shaped pin with two characters – Sherlock Gnomes and his assistant Gnome Watson.
On being the first person to receive the Sherlock Gnomes badge Cameron enthused:
"I'm really chuffed to be featured on the badge packaging and associated with the Sherlock Gnomes film and can't wait to see it!"
Variety has created the Sherlock Gnomes pins, as part of its annual Variety Gold Hearts campaign that has been running since 1991. Proceeds from the eye-catching pins will benefit Variety programmes which provide life-changing and life-enriching equipment as well as memorable experiences to children and young people who are disadvantaged by poor health, disability or poverty.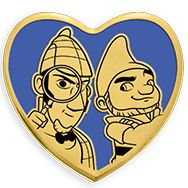 Click here to purchase the 2018 'Sherlock Gnomes' Gold Heart
Sherlock Gnomes will be released in cinemas across the UK on May 11 2018. The film features the voices of a host of top Hollywood actors, including Emily Blunt, Chiwetel Ejiofor, Mary J. Blige and Johnny Depp – the voice of Sherlock Gnomes.