23rd December 2013
Variety, Wessex Region children's Christmas Party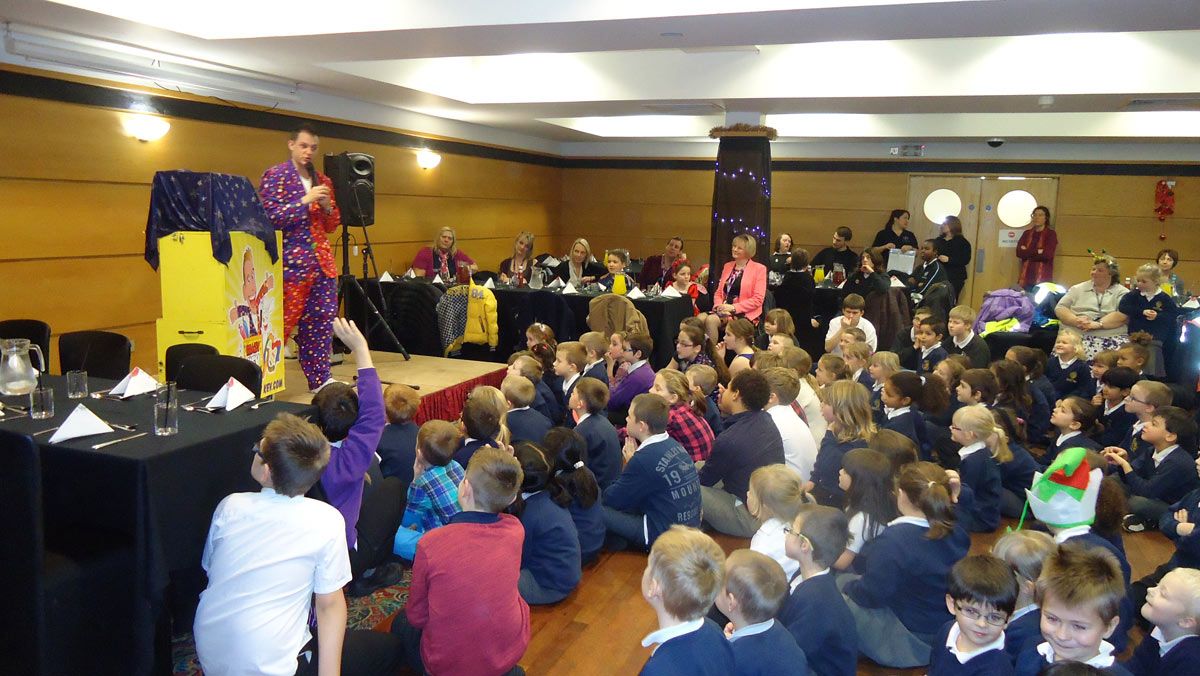 Variety, the Children 's Charity, Wessex Region held a children's Christmas Party on Monday 16th December for 125 children from Kings Park School, Bethany School and Boveridge Residential School. The party was held at the Riviera Hotel in Bournemouth.
J P Morgan very kindly sponsored the cost of transporting all of the children from Kings Park and Bethany School to the party.
The party began with the arrival of children's entertainer, Krazy Kev who was superb at keeping the children occupied for a whole hour of magic and music until their hot food arrived. Lunch was supplied by the chefs at the hotel. This included ginger bread men, sponge cake, christmas cake, jelly, strawberries and raspberries to finish. Santa arrived at the end of the party to send each child home with a cuddly teddy, toys and sweets with compliments from ASDA, TEDS, Avril Owton and Lorraine Marlowe for which Variety thanks them very much.
Chair of Variety Wessex Region, Frances Cornelius, would like to thank Committee members, Barry Smith, Judy and Bob Hiscoke, Johnathon Gould and the staff of the Riviera Hotel, Caroline Donnell from J P Morgan, John Bynorth and his drivers from Britannia Buses and of course fantastic children's entertainer, Krazy Kev for ensuring that these very special children had the most wonderful time.
Variety Wessex would like to wish all their friends and supporters a very happy Christmas and New Year.