16th July 2013
Variety Wessex Children's Summer Party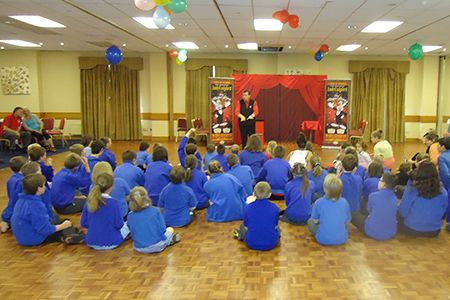 The children's summer party that Variety Wessex held at the Carrington House Hotel in Bournemouth for 100 special needs and underprivileged children from Winchelsea School and Linwood School. Magician 'Andycadabra' certainly kept the children entertained throughout with his disappearing acts and games.
Chefs from the Carrington served a really scrumptious lunch with lots of lovely hot finger food, jelly and ice-cream and beautiful home made cup cakes to finish.
Variety, the Children's Charity, would especially like to thank John Bynorth MD of Britannia Buses for transporting the children and staff from Winchelsea school for the party and J P Morgan for funding them once again to ensure these lovely special children had a great time.
Variety would also like to thank all those who donated pressies for each child to go home with.