27th March 2014
Variety Vixens Take Stock With Claire Sweeney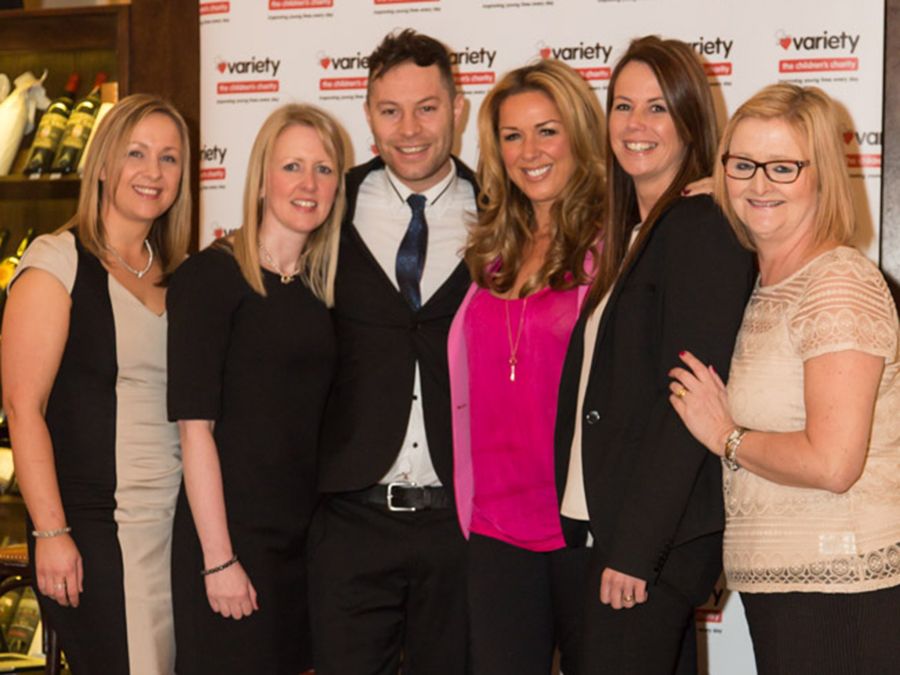 Claire Sweeney, TV Presenter/Actress delighted 120 corporate ladies at the Stock Restaurant in Manchester on 21st March with her Q & A guest appearance. This event raised just over £3,000 for Variety.
The event was organised by Paula Castle, Joanne Booth, Fiona Parkinson and Carole Vizzard, collectively known as The Variety Vixens.
Former Brookside star Claire had the audience of female guests in raptures relaying tales from her early childhood in Liverpool to kissing Patrick Swayze whilst starring in the West End musical Guys and Dolls.
Claire was asked what has been the highlight of her varied showbiz career, which has included appearances on Celebrity Big Brother, Strictly Come Dancing as well as West End roles including Roxie Hart in Chicago, she answered without hesitation: "Kissing Patrick Swayze – and getting paid for it!"
Claire told the audience at Stock Restaurant in Manchester that she has just recently written a play that will be touring in 2014 "Sex in the Suburbs".
Claire laughed and said: "Anything with sex in the title sells"
All the glamorous ladies on the day were treated to a sumptuous Italian lunch, whilst being entertained by the amazing swing singer "Paul Pashley", who had all the ladies swooning and singing along to "Amore". The ladies all bought Paul's latest CD as a Mother's Day gift and also had the opportunity to purchase some fantastic fashion and accessories by Style Junky Boutique and demonstrated by Sacha.
The Variety Vixens commentated that this year they will be holding three more ladies lunches and the next lunch is on the 22nd May, which is a book signing with best-selling author Martina Cole.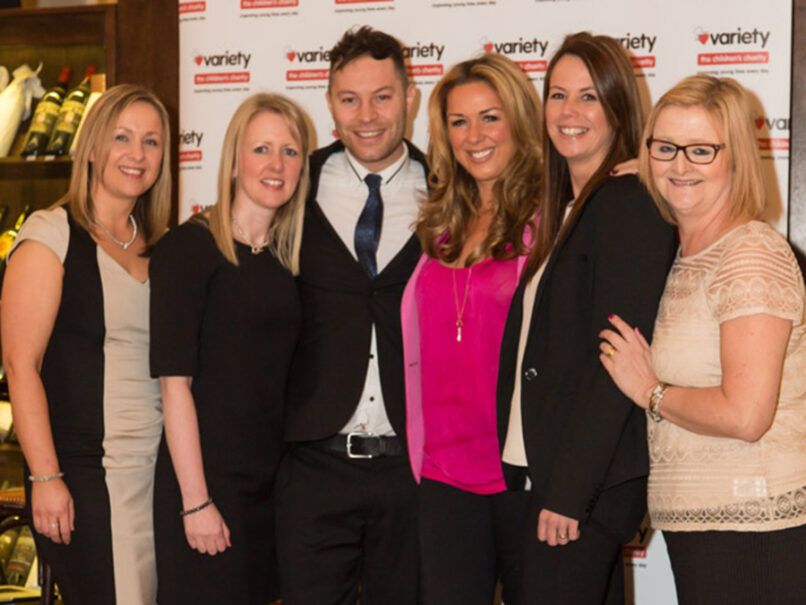 Photo (L to R):Fiona Parkinson, Paula Castle, Paul Pashley, Claire Sweeney, Jo Booth and Carole Vizzard.