9th November 2017
Variety Vixens Host 'Lucy Cobb' Fashion Show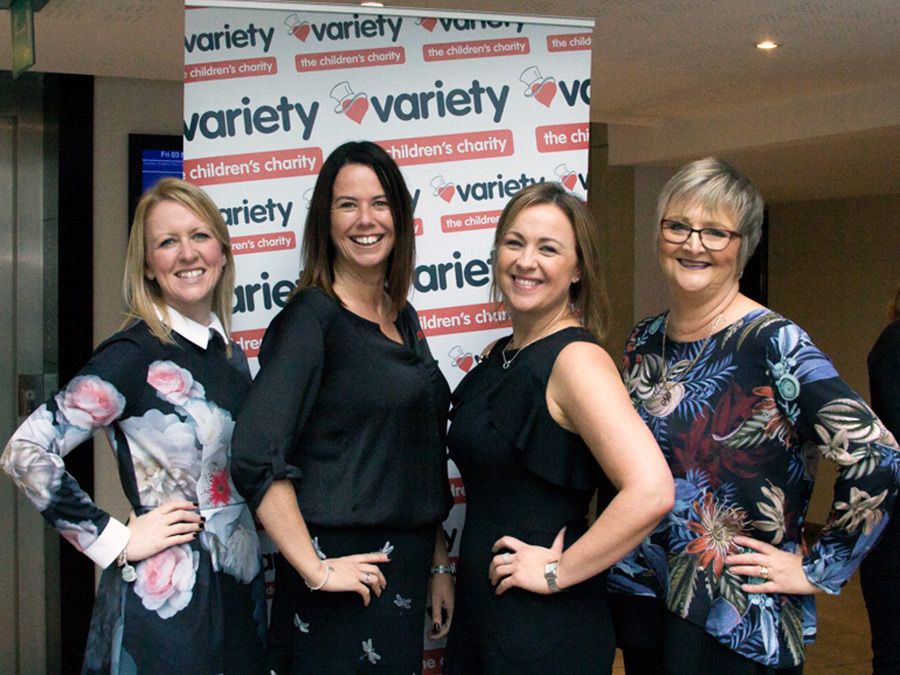 The Variety Vixens (Fiona Parkinson, Paula Castle, Jo Booth and Carole Vizzard) organised a ladies fashion event 'Lucy Cobb Boutique Upper Mill' to raise money for Variety, the Children's Charity in the Northwest region.
The event took place at the Radisson Blu Edwardian Hotel, Manchester, on 3rd November where 180 ladies enjoyed high tea with the opportunity to network.
Lucy Cobb provided fashion and accessories for the ladies with rails of wonderful clothes to choose from. The ladies could browse and purchase items on the day or orders were taken to be delivered after the event, with 10% of all sales coming to Variety.
The guests were entertained during the afternoon by the fabulous Russell Shaun, who serenaded the ladies and invited one lucky lady to duet with him on stage to rapturous applause.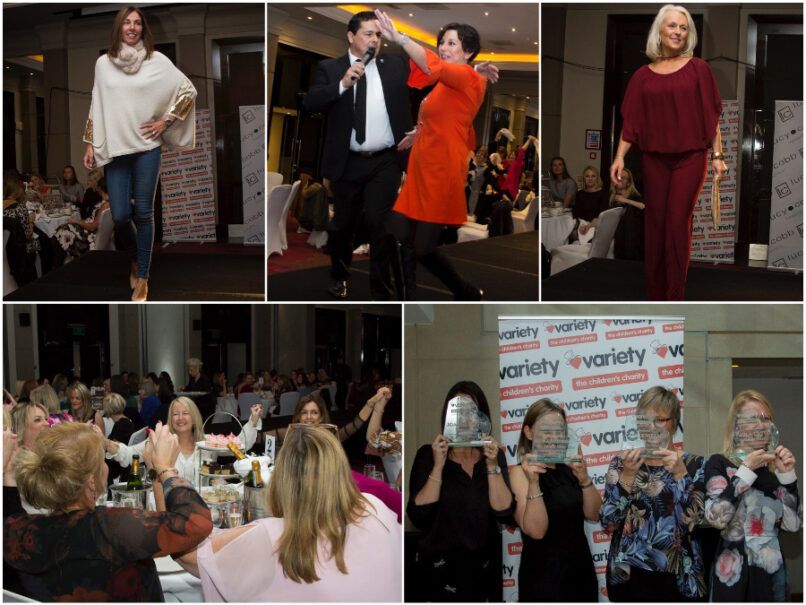 On the day, Lyn Staunton (Variety Northwest Development Director) presented the heart shaped 'Variety Appreciation Award' to Fiona, Paula, Joanne and Carole for all the wonderful support and dedication to Variety in the Northwest Region.
Fiona, Paula, Joanne and Carole said:
"We are thrilled to be honoured in this way by Variety. It was a big surprise to us all and we will continue supporting children in the Northwest, making a difference to those children who need our support most."
The Variety Vixens raised over £4,732 through ticket sales and a fabulous raffle to help sick, disabled and disadvantaged children.