17th July 2012
Variety Supports Team GB Paralympic Athletes At London 2012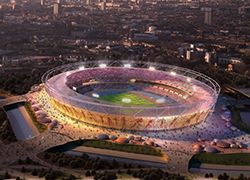 Variety, the Children's Charity, is so proud to have been able to support more than 50 young athletes over the past year and is now thrilled to see 17 of these sports stars called up to represent Team GB at the London 2012 Paralympics.
The final additions to the team included the athletics cohort of Jamie Carter (T34 100/200m), Maxine Moore (F32 Club Throw), Jonnie Peacock (T44 100m), Sophie Kamlish (T44 100/200m) and Kieran Tscherniawsky (F33 Discus).
These five young athletes join the following athletes:
Amy Conroy (Basketball)
Jacob Thomas (Boccia)
Gabi Down (Fencing)
Daniel English (Football)
Georgina Bullen (Goalball)
Adam Knott (Goalball)
Jack Bridge (Swimming)
Ollie Hynd (Swimming)
Andrew Mullen (Swimming)
Louise Watkin (Swimming)
Kim Daybell (Table Tennis)
Ross Wilson (Table Tennis)
These athletes have been supported through our partnership with SportsAid, the Charity for Sportspeople, to help young emerging talent fulfil their potential by providing grants for equipment and training. Huge congratulations to all of the athletes and we can't wait to watch you all compete this summer!