22nd September 2016
Variety Sunshine Coach Presented to Trinity Fields School in Wales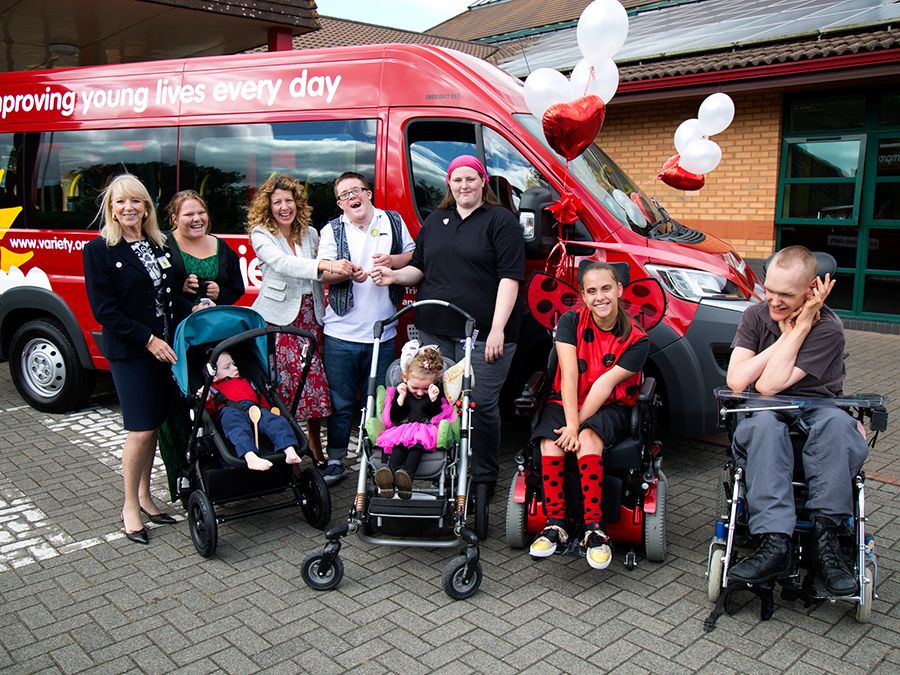 On Friday 16 September, a brand new Variety Sunshine Coach was presented to the children and staff at Trinity Fields School in Ystrad Mynach by The Hodge Foundation.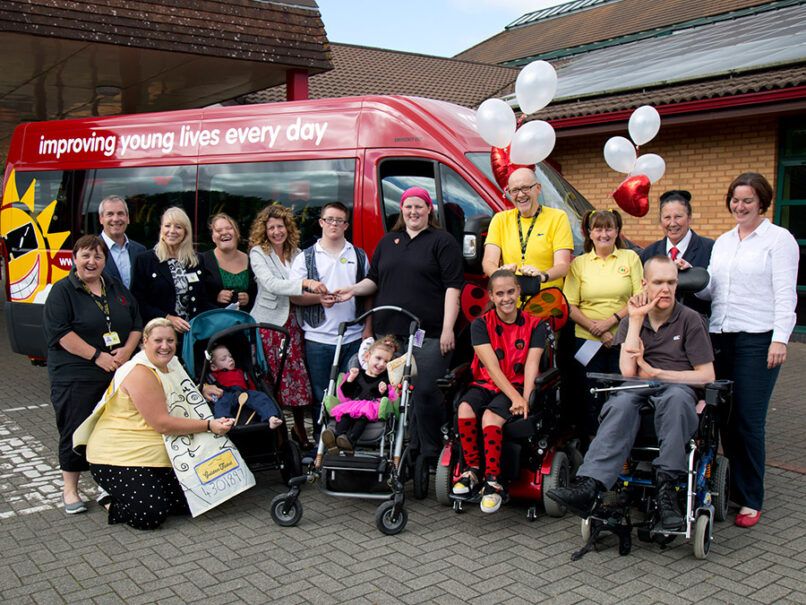 This is the first time this foundation has donated an entire coach and Variety is extremely grateful for their support. We find it more difficult to secure funding in wales and there are currently 5 schools awaiting a Sunshine Coach.
Headteacher of the school, Ian Elliott, was handed the keys of the coach by Karen Hodge to the delight of all the children, teachers and staff.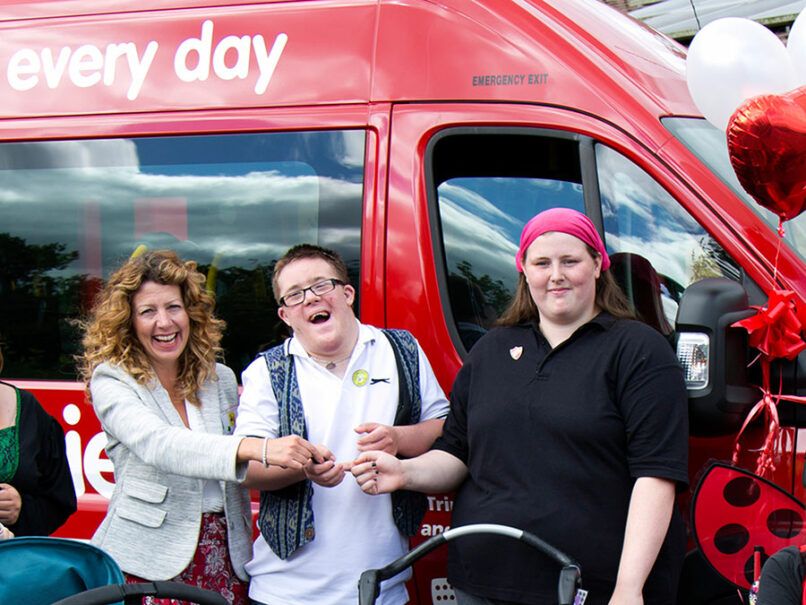 Ian Elliott said:
"As Trinity Fields School has grown in size our current Sunshine Coach has been in even greater demand, whilst at the same time getting older by the day. Having a brand new coach will mean that we can get more of our pupils out and about, allowing them to learn more readily from a wider range of real life experiences. On behalf of our pupils, governors, parents and staff we are so very grateful to The Jane Hodge Foundation for sponsoring our new Variety Sunshine Coach. Your sponsorship has made our application a reality. Thank you so much!"
Karen Hodge commented:
"The headteacher Ian Elliott, the staff and governors at Trinity Fields School and Resource Centre are making a wonderful contribution to the lives of children in the County Borough Caerphilly with learning difficulties. In this forward-looking school we see a dedicated team of staff and supporters who are determined to give the pupils in their care more fulfilled lives by making the very best of the opportunities available to them. By having their own transport, they can now get out and about safely at a time of their choosing. I am therefore delighted that the Hodge Foundation has been able to help and hope the coach assists the school to achieve its aim of becoming a centre of excellence."
Trinity Fields School and Resource Centre provides education and specialist facilities for pupils aged 3 to 19-years, who have a wide range of learning difficulties. The new Sunshine Coach will allow children to attend education visits linked to their term-time curriculum, transport to and from swimming and sporting sessions and, crucially, to transport children from the satellite classes to main school buildings for specialist hydrotherapy, sensory rooms and rebound therapy area.