24th May 2017
Variety Pays Tribute to Ambassador Sir Roger Moore CBE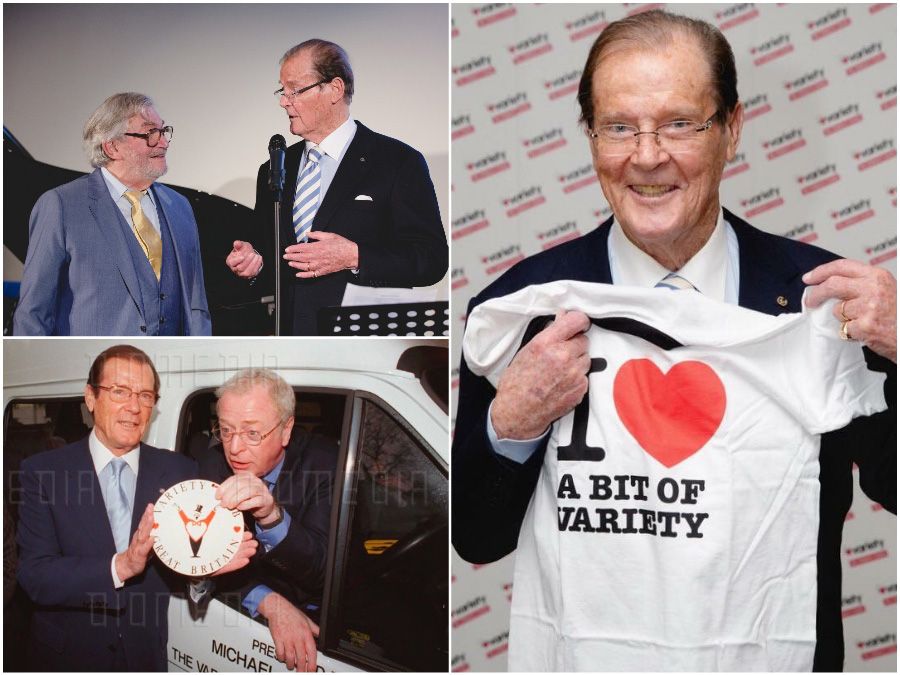 Variety, the Children's Charity wishes to express their deepest sorrow after hearing of Sir Roger Moore's passing on Tuesday 23rd May 2017.
Sir Roger was made a Variety Ambassador in recognition for over fifty years of support, with his generous time and input to donations helping to improve the lives of numerous disabled and disadvantaged children across the UK.
In 2000, Sir Roger was awarded the Variety International Humanitarian Award for his work as a UNICEF Special Ambassador at the World Convention held in London that year.
In 2001, Variety held a glittering Tribute lunch to Sir Roger at the Dorchester Hotel in London, where he received the prestigious Variety Silver Heart Award to honour his life-long dedication to the charity.
Sir Roger's last event with Variety was in 2016, where he was a special guest at a celebratory lunch to honour Monty Norman, the composer of the James Bond theme tune.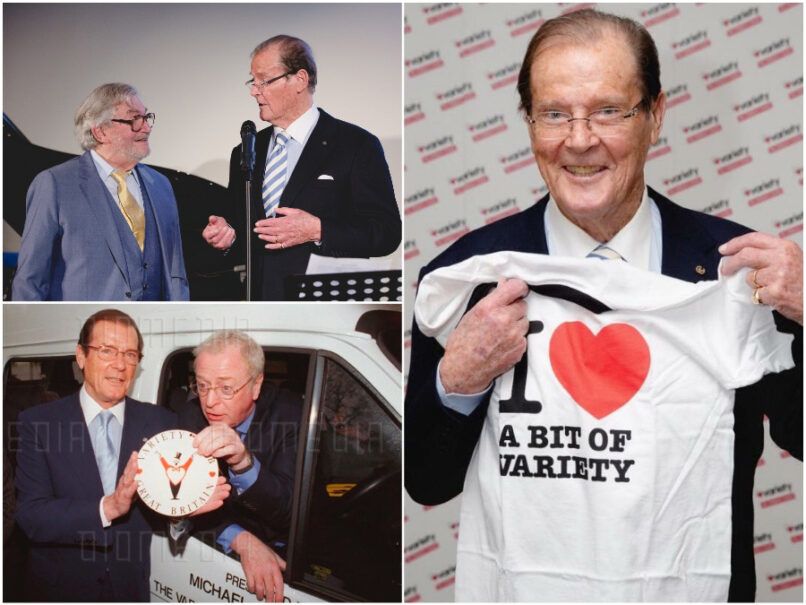 Variety's Chief Barker, Nick Shattock, said:
"We are deeply saddened to hear of Sir Roger's passing yesterday. He was a tremendous supporter of Variety and participated in fundraising activities until just a year ago. Our thoughts are with his family at this sad time. On behalf of the Charity, I pay tribute to his massive contribution which has helped improve the lives of millions of children across the world. He will be sorely missed."
Monty Norman, composer of "The James Bond Theme" said:
Thank you Roger for all the good things you have given us.

Your Charity work.

Your Films.

Your Television and your friendship.

You leave the World a better place for having been here.