27th November 2014
Variety Partners With Chester Arts Fair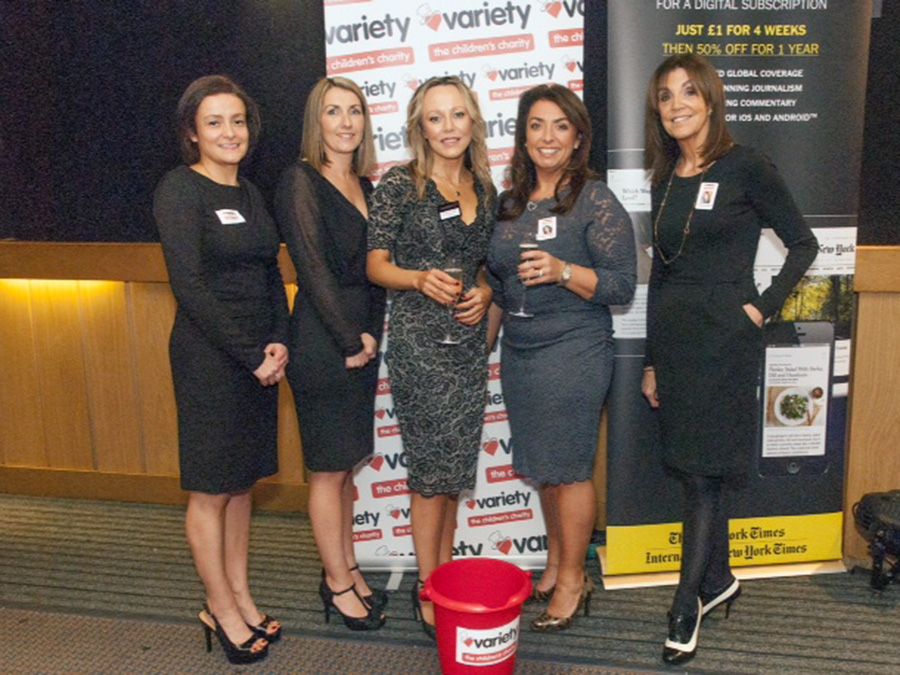 Over £1,700 was raised by art lovers at Chester Arts Fair last weekend for Variety, the Children's Charity. The three-day event featured the work of high calibre local, national and international artists and independent art galleries. The money was raised via a silent auction at the VIP opening evening of the Fair.
The event was supported by Liverpool Artist Anthony Brown – best known for his 100 Heads project for the Capital of Culture. He was commissioned by Variety, the Children's Charity to produce a limited edition of his famous Lennon portrait which sold for £1,000.
The reproduction of the original, 'The Portrait of John Lennon', comprises every aspect of the life and work of the international legend is made up entirely of original newspapers and magazines from 25 years ago, depicting the greatest icon of modern times. As well as using cuts from newspapers including Liverpool Echo and the Daily Post, Brown has used reproductions including Lennon's birth and marriage certificates/photographs/lyrics and signed CD covers and memorabilia.
Fair Director, Shirley-Ann O'Neill commented;
"We are delighted to have supported Variety, the Children's Charity to raise money for sick, disabled and disadvantaged children in the North West".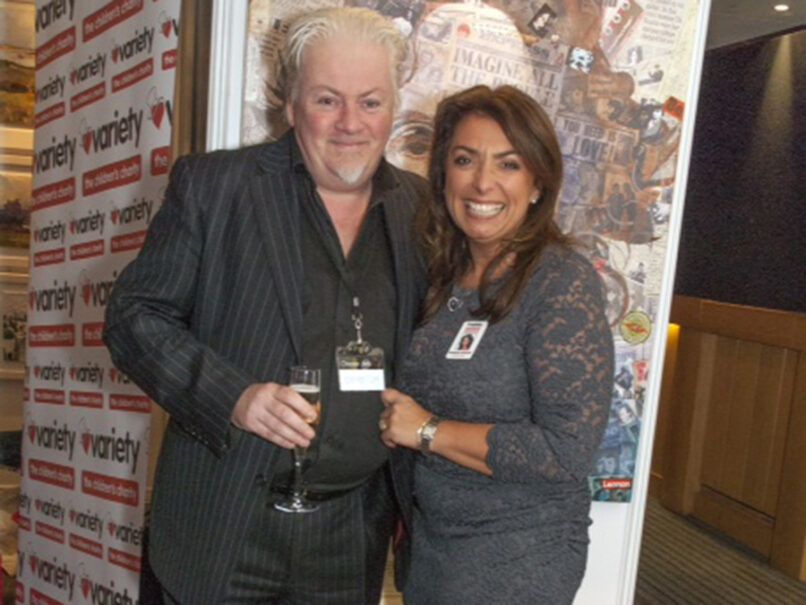 Photo: Anthony Brown (Artist) and Suzanne Kinsella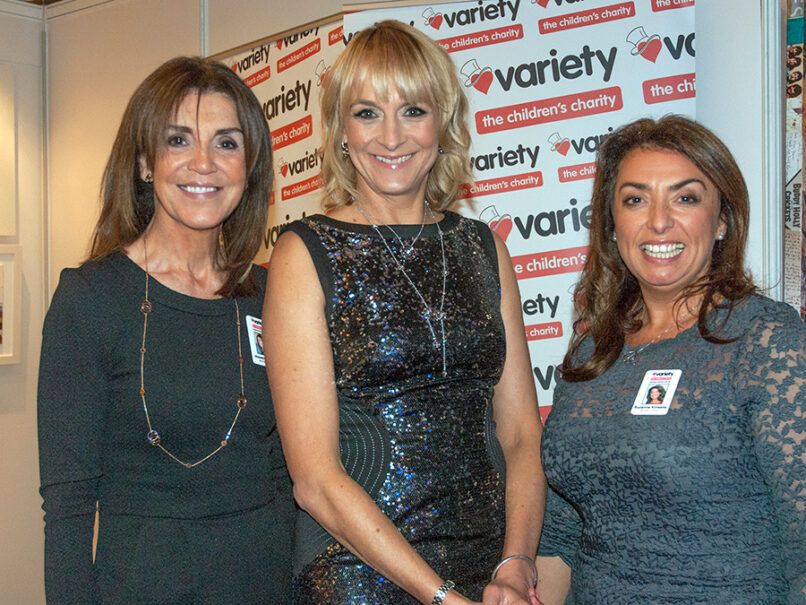 Photo: Jacqueline Kenyon (Merseyside Committee), Louise Mitchen (BBC Broadcaster/presenter), Suzanne Kinsella (Merseyside Committee)