16th January 2015
Variety Northwest Present Randstad with Appreciation Award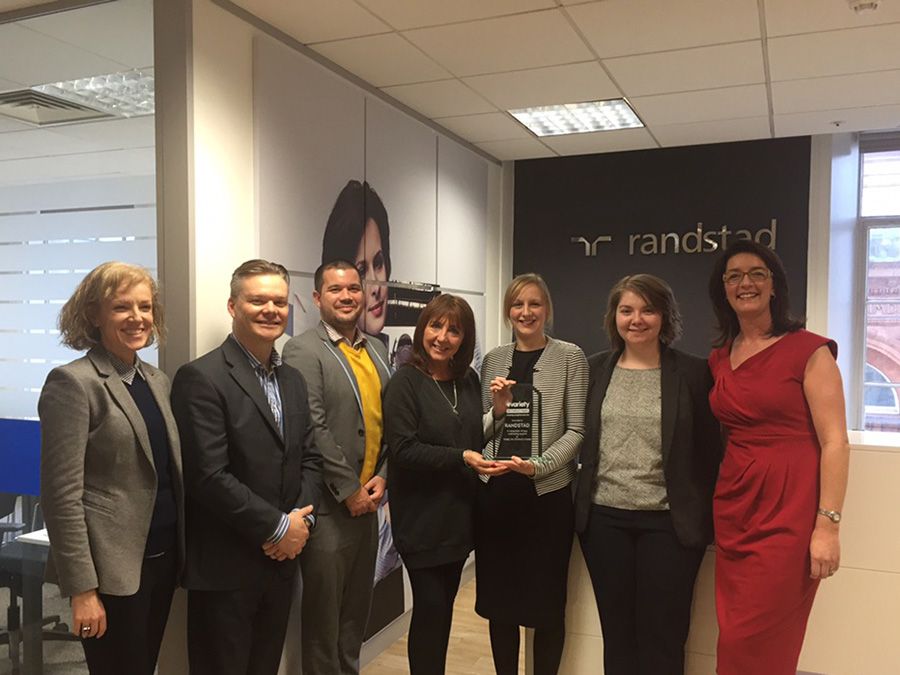 The team at Randstad in Manchester have been stoic in raising funds supporting children here in the Northwest.
Variety is very grateful for this amazing support and have cheered the Randstad team in all their endeavours to raise funds through bike rides, dress for work days and raffles.
The team has also supported events such as the 'Chester Arts Festival' and helped with a Christmas party for over 250 disabled and disadvantaged children in December 2014 at the Palace Hotel Manchester.
Lyn Staunton, Development Director said:
" We are so truly blessed to have such fantastic people at Randstad supporting Variety in the Northwest and we always enjoy hearing all about the fun they have whilst helping our children. We are delighted that Randstad are continuing their support in 2015."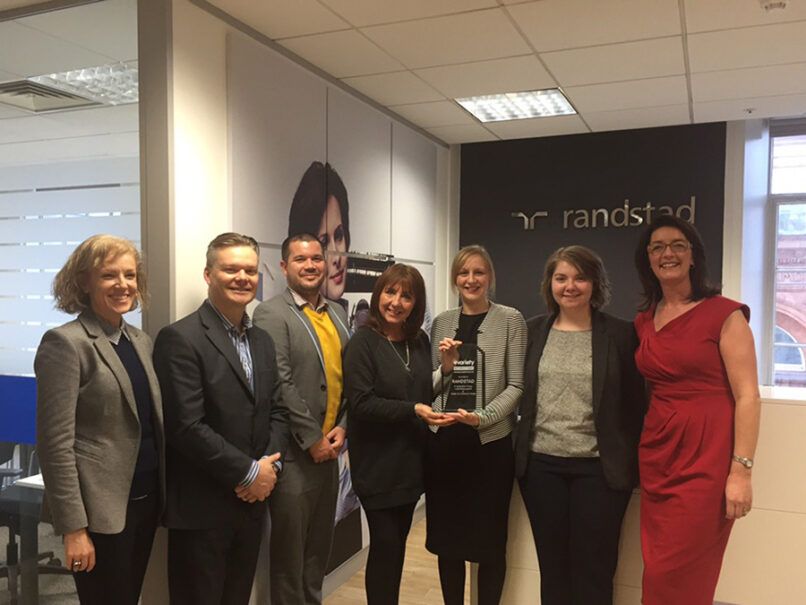 Photo: Sadie Besley, Jonathan Griffiths, Kris Hosking, Lyn Staunton, Jennifer Lord, Natasha Brown and Victoria Short