27th October 2015
Variety Mourns the Passing of Kirsty Howard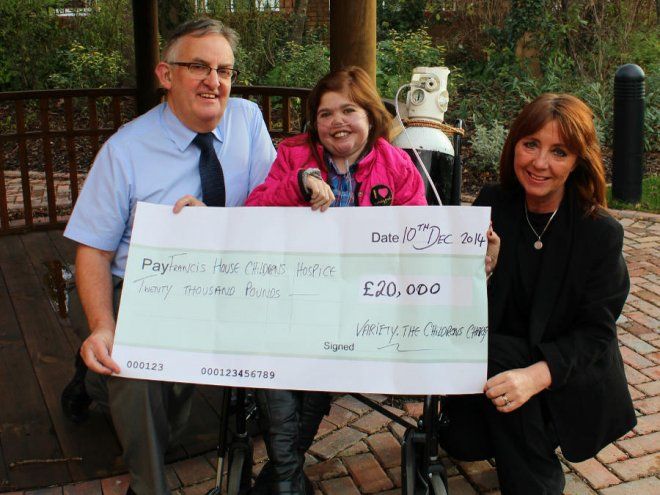 It is with deepest sadness that Variety, the Children's Charity, learnt of the passing of the inspirational Kirsty Howard.
Variety, the Children's Charity, honoured Kirsty Howard with an 'Outstanding Achievement Award' for her charity work and dedication to helping children of 'Francis House Children's Hospice' through the 'Kirsty Club'. Children at this hospice have life-limiting conditions.
The event took place at the Hilton Hotel Manchester Deansgate in September 2014 and was attended by the great and good of Manchester. Stars from all over came to support Kirsty on the night and those that could not be there sent wonderful video messages, including David Beckham and the Prime Minster, David Cameron. Kirsty was surrounded by people who truly loved her and her joy and excitement at receiving the award from Variety that night is something we will all remember.
Jason Lewis, Chief Barker of Variety said:
"Kirsty was an inspiration and touched the lives of so many people and was such a worthy award winner. She will be sorely missed"