24th September 2018
Variety Mourns the Passing of Chas Hodges
Everyone at Variety is deeply saddened to hear about the passing of long-time supporter Chas Hodges.

The musician, who has died aged 74, formed one half of the much-loved singing duo, Chas and Dave.

Known for their rock and cockney style, Chas and Dave experienced the height of their fame in the 1970s and 1980s with hits such as Rabbit and Snooker Loopy and were still at the top of their game.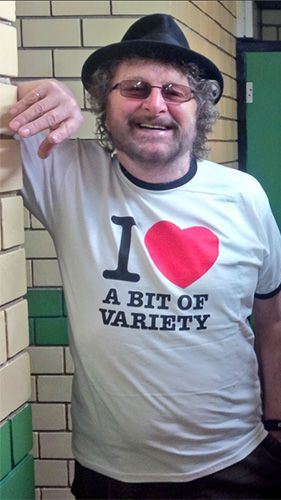 Caroline Monk, Variety's Celebrity Manager said:
"Chas was my London Dad. He and his wonderful wife, Joan adopted me as one of their family.

I met them when I had just finished going through Cancer myself and they immediately put their arms around me and never let go. I went to all their gigs and danced, laughed and cheered as Chas and Dave brought happiness wherever they went.

I will miss Chas so much, especially during Christmas as he always came to Variety's Christmas lunch and loved it. I send my love to his family at such an incredibly sad time. God bless you Chas"