1st May 2020
Variety mourns the loss of Trevor Green, Chief Barker 2014 and valued Trustee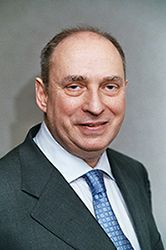 Friday 1 May 2020
Variety is deeply saddened by the news that Trevor Green passed away yesterday, at the age of 66.
Trevor was introduced to the charity in 2010, and in 2014 he was appointed Chief Barker. In this capacity, amongst many other notable highlights, he awarded Denise Van Outen her Variety Celebrity Ambassador certificate and silver badge on stage at the end of her hugely successful one woman West End show – 'Some Girl I Used To Know'. He was also jointly responsible with Harold Tillman CBE for setting up the Patrons Programme, which has enjoyed great success ever since.
Trevor enthusiastically involved himself in as many fundraising opportunities with the Charity as possible during his time on the Crew, including being on the Annual Dinner and Ball committee for many years.
As the joint owner and managing director of Entertainment Film Distributors, the largest independent UK film distributor, he was instrumental in Variety's increased involvement with the cinema in 2014, not least with a number of film screenings which he organised to raise money for the charity.
Many of Variety's staff, trustees and other supporters knew Trevor well, and he was known to be an extremely generous man and dedicated supporter of the charity. His generosity and support has helped Variety to reach thousands of children and will be a wonderful legacy for years to come. He was greatly respected by us all and will be deeply missed.
Trevor leaves behind his wife Yael, and three young children. Tributes have been made by friends and colleagues from across the film industry.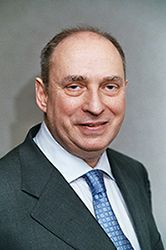 Trevor was Variety's Chief Barker in 2014
With friend, fellow Trustee and Chief Barker 2019, Harold Tillman CBE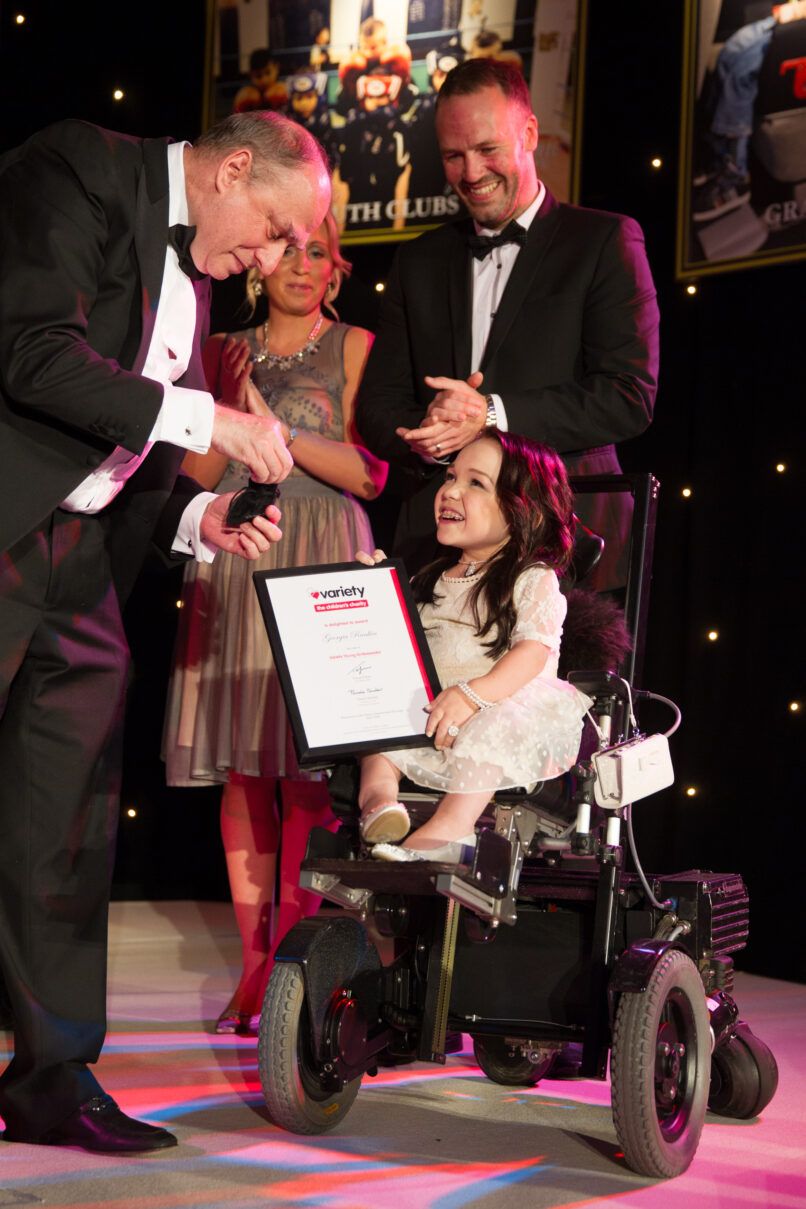 Trevor presents Georgia with a Variety Young Ambassador certificate at the Gastronomic Dinner in 2014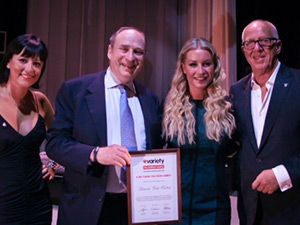 Presenting Denise Van Outen with her Variety Celebrity Ambassador certificate and badge in 2014
L-R: Caroline Monk, Trevor Green, Denise Van Outen and Malcolm Brenner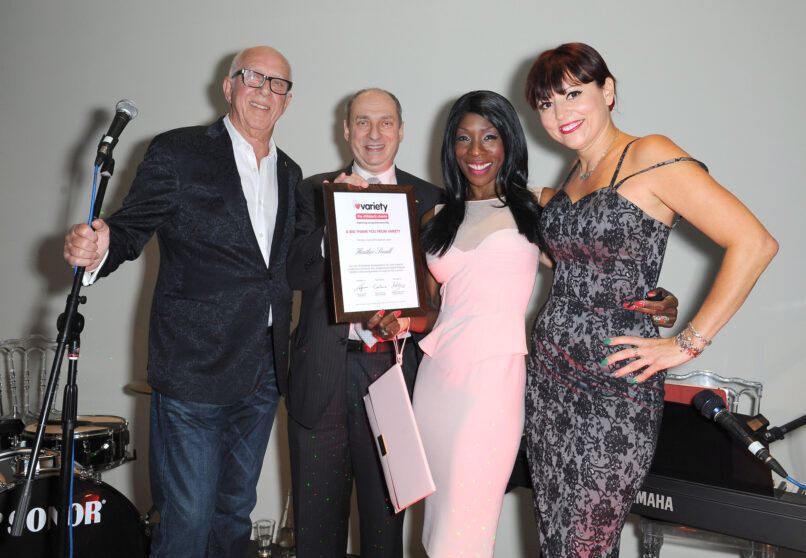 Presenting Heather Small with her Variety Celebrity Ambassador certificate and badge at the Chief Barker's Reception 2014
L-R: Malcolm Brenner, Trevor Green, Heather Small and Caroline Monk