23rd August 2021
Variety mourns the loss of Jarvis Astaire, OBE, Chief Barker, 1983, and Life President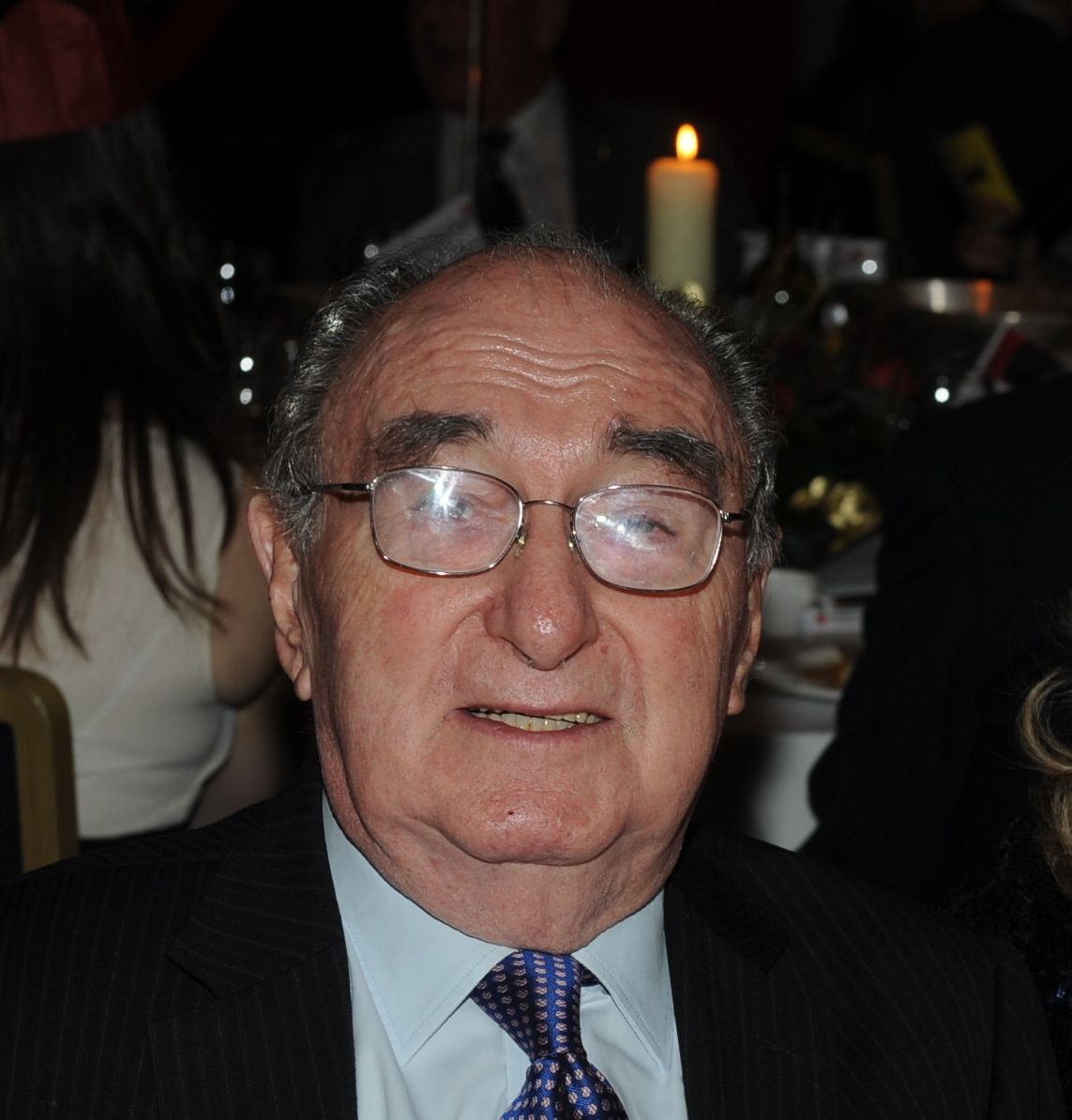 With great sorrow, Variety has learned of the death of Jarvis Astaire, OBE, on 22nd August 2021.
A renowned British sports executive, boxing promoter, and film producer, Jarvis was a true friend of the charity and one of our greatest supporters. As a Barker of the Variety UK Tent from our very beginnings in 1949, he showed outstanding leadership, becoming a Chief Barker in 1983. He was also appointed Life President in 2013. Through Jarvis, Variety raised millions of pounds both domestically and internationally. As a direct result of his passion and dedication to our work with sick, disabled and disadvantaged children, he was awarded an OBE in 2004 for services to young people.
Jarvis began promoting charity boxing matches as a young man and later became one of the most influential figures in the history of British professional boxing. He is remembered most notably for bringing Muhammad Ali to the UK to fight Henry Cooper and for managing champions such as Terry Spinks, Ken Buchanan and Bobby Neill. Jarvis was also the pioneer of Viewsport (the forerunner to today's pay-to-view TV) which, starting in 1964, showed world title fights in packed cinemas across the country.
He also found success in a number of other business endeavors, including banking and property investment. Alongside boxing, he was respected for his acumen in the world of sports in general, particularly horse racing, golf driving ranges, and wrestling.
Known for his modesty, Jarvis perhaps never fully appreciated the profound impact he had on the work of the charity. He will be sorely missed by all those who knew him and by the many who benefitted from decades of his kind support.