11th November 2014
Variety Merseyside Receive £30,000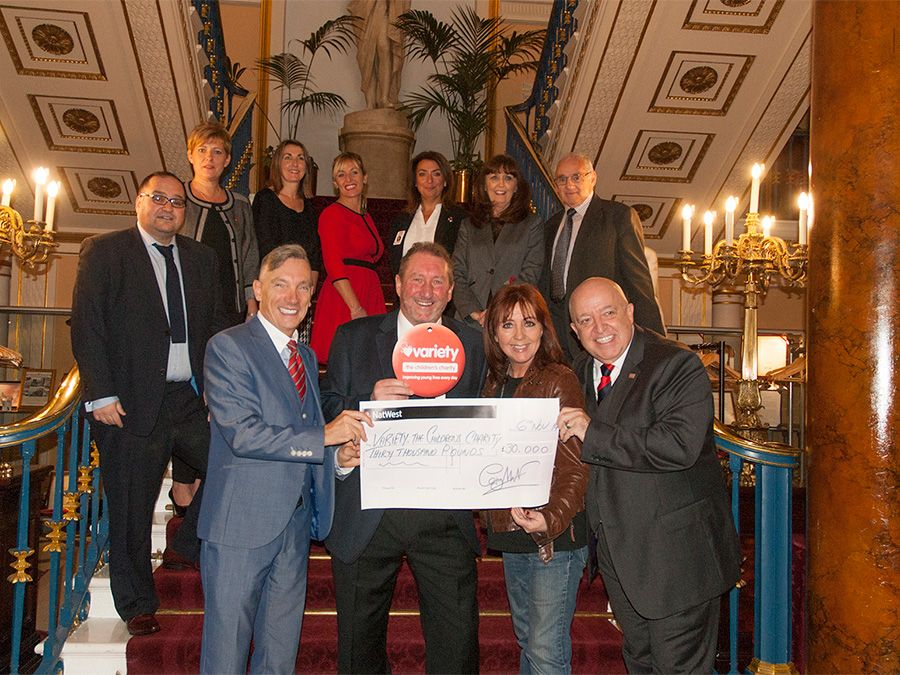 The former Lord Mayor, and Cabinet Lead for Business, Enterprise and Investment, Councillor Gary Millar, presented Variety with a cheque for £30,000 at a special handover at Liverpool's historic Town Hall on the 6th November.
The Merseyside Committee all turned out to show their appreciation to Councilor Millar, who then treated them to a high tea in the Lord Mayors Parlour, an event which was hugely enjoyed by everyone.
The money was raised during Councillor Millar's time as Lord Mayor and will benefit appeals from Liverpool Council residents.
Councilor Millar said:
"I am delighted to be handing over this outstanding amount to a very worthy charity that is close to my heart."
This donation will make a massive difference to the lives of so many children and young people.
Variety in Merseyside would like to thank Councilor Gary Millar, consort Steve Mc Farlane and the Lord Mayor's Charity Committee for their fantastic efforts.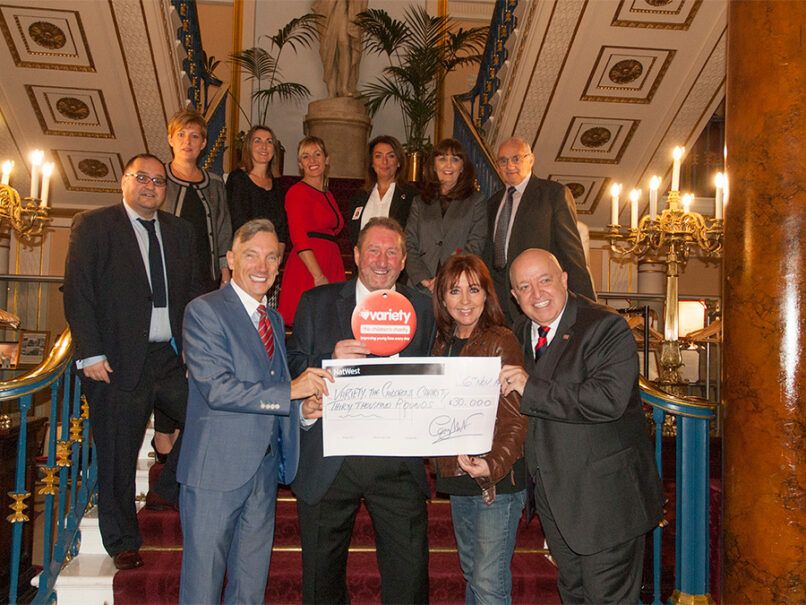 Front Row (Left to Right) – Gary Millar, Jim Donaldson, Lyn Staunton, Steve Mc Farlane.
Back Row ( Left to Right) – Charlie Diakou Greta Morphett, Sam Mc Cleary,Simone Roche, Suzanne Kinsella, Eileen Smith, Tony Harris