26th September 2016
Variety Honours Five West End Actors and Musical Directors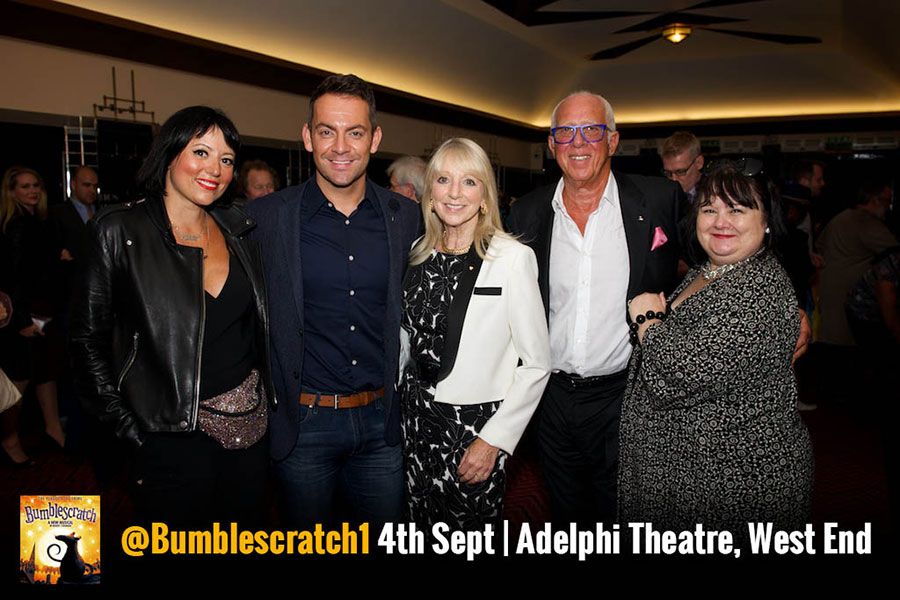 Variety, the Children's Charity has awarded five Ambassadorships to cast members of Bumblescratch, a special musical theatre performance in aid of the charity in London's West End. Recipients of the special honour are: actors Darren Day and Michael Xavier; actress Jessica Martin; Robert J Sherman, Composer and Lyricist and Stewart Nicholls, Director.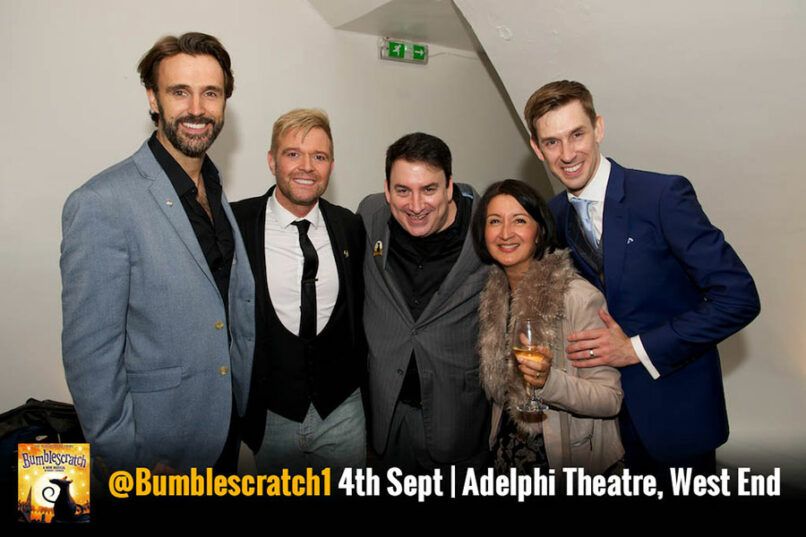 As Variety Ambassadors, the honoured cast members will make significant contributions to Variety's work to improve the lives of children and young people, throughout the UK, who are sick, disabled or disadvantaged. The charity awards ambassadorship's to well-known figures who dedicate themselves to promoting the charity's work and fundraising efforts.
Recipients were presented with their Ambassadorship awards on stage at the Adelphi Theatre by Pamela Sinclair, Chief Barker of Variety; Malcolm Brenner, Celebrity Chairman and Caroline Monk, Celebrity Manager. Variety were then surprised, in turn, on the stage with a generous donation made by the show organisers, to further aid the work of the charity.
Darren Day said on receiving his ambassadorship:
"I am so honoured to have been made an ambassador for Variety. It's a wonderful charity and does such wonderful work, bringing happiness to so many people."
Day, who played the lead role of Melbourne in Bumblescratch, has held multiple West End roles, including Joseph and the Amazing Technicolor Dreamcoat, Grease and Copacabana. He is also an established television actor, with leading roles in Hollyoaks and The Bill. Martin, the leading actress, has a long-established theatre career including Elf and Sweeney Todd: the Demon Barber of Fleet Street. Xavier was nominated for two Olivier awards in 2011 for his roles ion Love Story and Into the Woods and starred opposite Glen Close in Sunset Boulevard.
Bumblescratch was written and composed by Robert J Sherman, who stems from a long, illustrious line of songwriters spanning four generations. Sherman's recent work includes Love Birds and A Spoonful of Sherman. Working with Sherman was director, Stewart Nicholls, whose recent work includes Cinderella, South Pacific and Love Birds.