3rd September 2014
Variety Helps Hospice Provide A 'Cool Place' For Teenagers To 'Hang Out'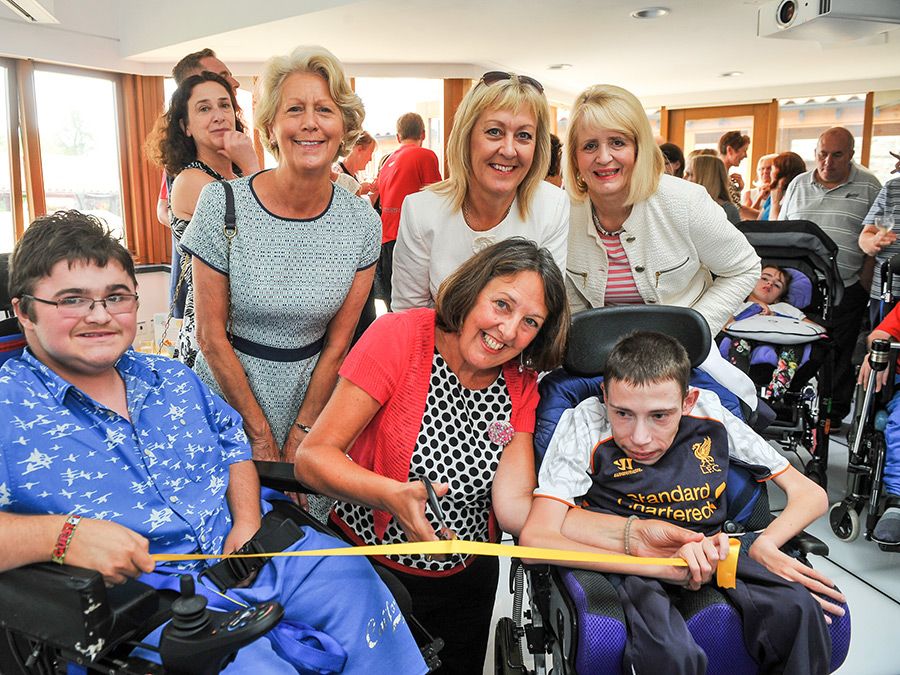 Variety, the Children's Charity has donated £20,000 towards a new teenage den at Martin House children's hospice, Boston Spa in Yorkshire which cares for and supports 340 local children and young people every year – all of whom are living with life limiting conditions.
Speaking on behalf of Martin House, Sheila O' Leary, Director of clinical services explained the need for a new den:
"This project had been on our wish list for some time. We had been getting feedback from some of the young people who use the room that the 'space' no longer worked for them and that it needed a 'big make over.'
She added:
"We are thrilled with the way the new den has turned out as it provides an inviting and interesting social space, where teenagers can 'hang out' and experience the joy of multi media technology and offers a space to chat with other young people in a similar situation."
For a number of years the Yorkshire committee of Variety has provided funding for the hospice. New projects supported include a bereavement garden and also bespoke furniture and decor for bedrooms.
Speaking on behalf of the Variety Yorkshire committee, press officer, Diana White, said:
"We value having Martin House on our doorstep and appreciate the wonderful work it does to support children and young people, both within the hospice and the local community."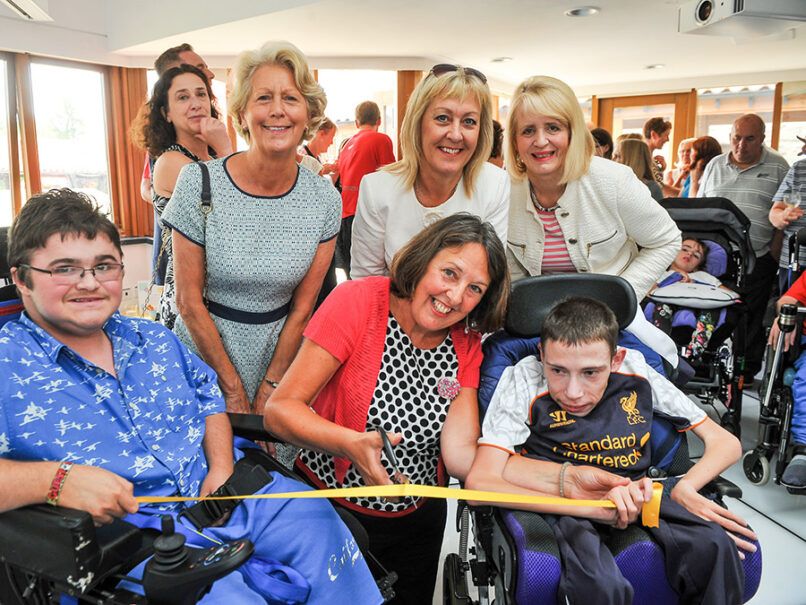 Photo: Martin House hospice patients James Crewe and Joe Metcalfe with (cutting the ribbon) Hazel Clough, past Deputy Director of Care at Martin House, and back row (l-r) Dr Ingrid Roscoe, Lord-Lieutenant of West Yorkshire with Debra Franks and Diana White members of the Variety, the Children's Charity, Yorkshire committee.