17th May 2018
Variety Gala Lunch at The Bristol Marriott Royal Hotel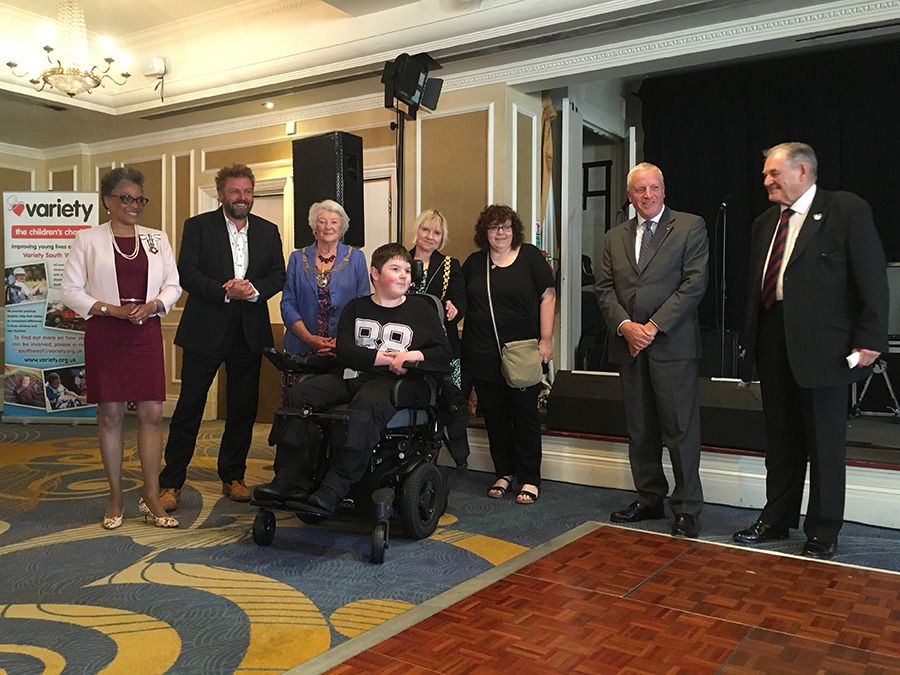 A successful gala lunch was held at the Bristol Marriott Royal Hotel on 13th May 2018 to celebrate over 40 years of Variety South West helping local sick, disabled and disadvantaged children.
The guests which included Her Majesty's Lord Lieutenant of the county and city of Bristol, Mrs. Peaches Golding OBE, The Lord Mayor of Bristol the Rt. Hon. Cllr. Lesley Alexander, The Lady Mayoress of Bristol, Cllr. Bridget Lovell, Martin Roberts the BBC presenter of "Homes Under the Hammer" and Variety's Chief Barker, Mr. Duncan Syers.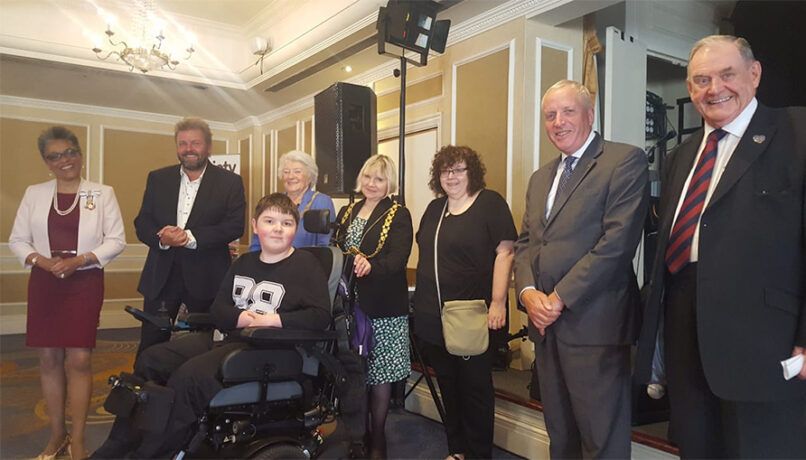 The guests together with the Chairman for Variety South West, Derek Cleverdon presented Ryan with a special wheelchair.
Ryan has Muscular Dystrophy, Autism and ADHD and is in his wheelchair all day, he is very self-conscious of this. He has stopped talking at school.
Ryan is unable to stand or walk, but his mother said:
"With the aid of his new Sunshine Medical Quickie Jive Up wheelchair he is able to stand to do a little cooking and reach things and look at things he couldn't do before."
Following the lunch and presentation, the guests enjoyed entertainment from Martin Gold, twice voted Variety's comedian of the year and Big Mac's Wholly Soul Band. The compere was our local Ambassador, Darren "Daz" Sims.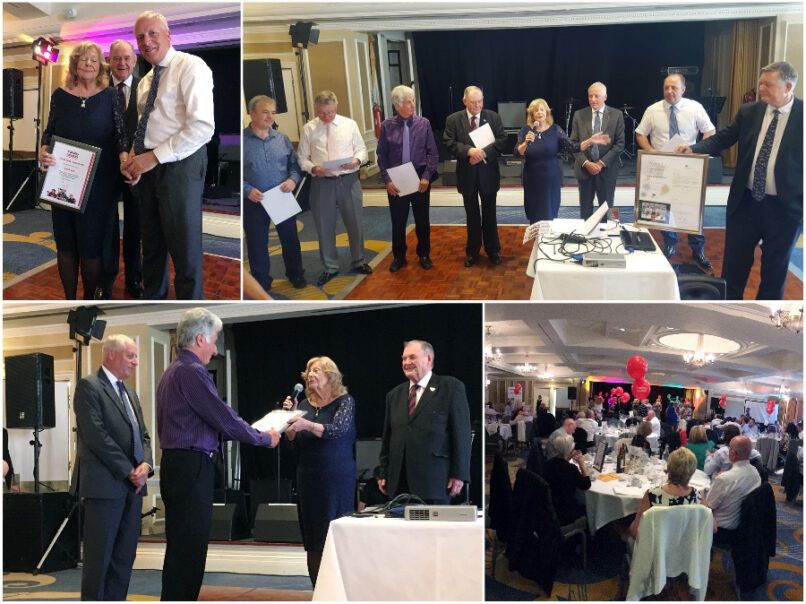 During the afternoon Richard Seymour, who now lives in Spain, and Anne Keen-Arnold (Vice-Chair South West) were presented with ambassador certificates for all the tremendous help they have given whilst serving on the local committee.
Anne, who has herself served on the committee for 23 years also presented a certificate of thanks to the committee members present who have served for at least 10 years.
The committee wishes to thank all who attended and so generously supported our work.