21st June 2017
Variety Donates Sunshine Coach to The Mulberry Primary School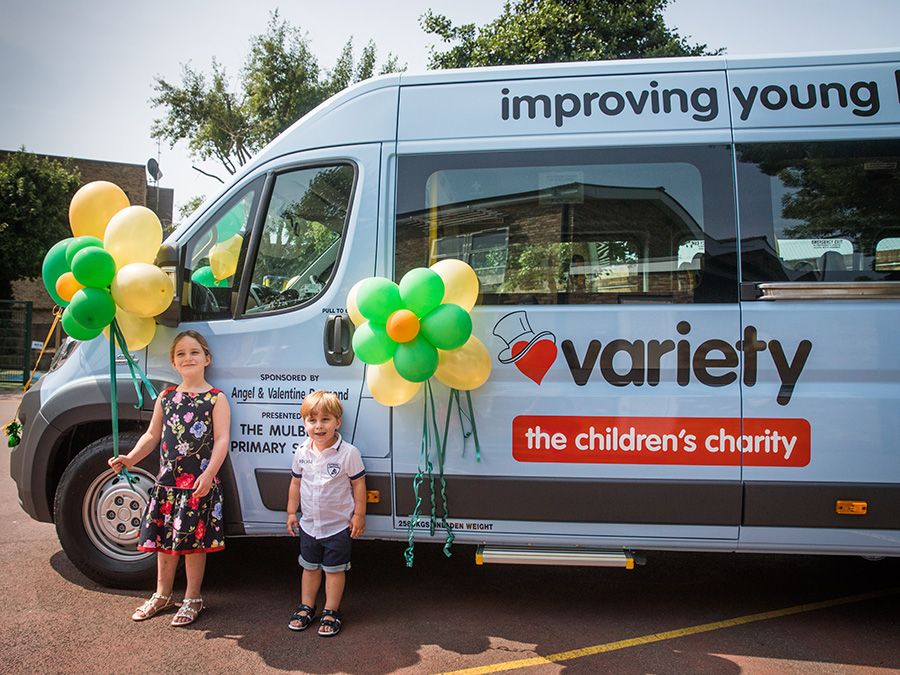 A Sunshine Coach, provided by Variety, the Children's Charity and funded by The Desmond Trust & Foundation, has today been presented to The Mulberry Primary School in Tottenham, Haringey. The coach was presented to the students by businessman and longstanding Variety supporter Richard Desmond, and his wife Joy in the name of their children Angel and Valentine.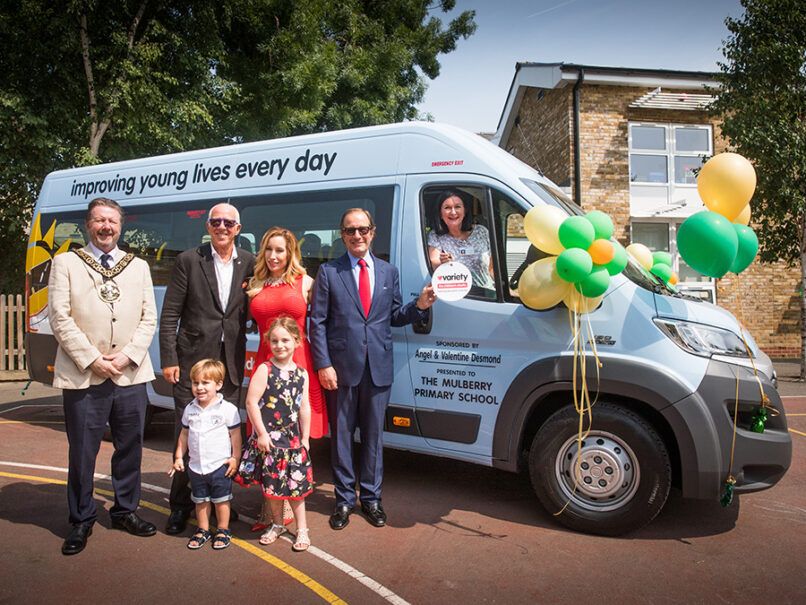 Richard Desmond, who is the owner of the Express Newspapers and founder of Northern & Shell, has supported Variety, the Children's Charity, for over thirty years and has donated a Sunshine Coach across the country almost every year since he began supporting the charity.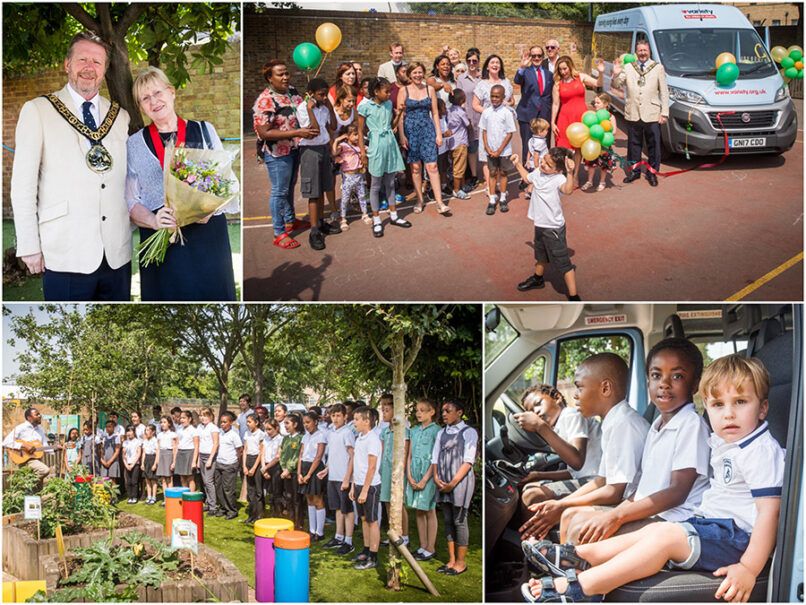 The Mulberry Primary School is one of Haringey's largest primary schools, with over 750 children and staff. The school is fully committed to giving children the very best start in life – particularly those with disabilities, offering 18 places for children who have autism. The supportive school community caters for these children's needs and the addition of Sunshine Coach will allow the children to access a wide variety of educational visits – enhancing their curriculum, confidence and social communication.
Variety's Sunshine Coaches have helped improve the lives of thousands of disabled or disadvantaged children across the UK. The coaches enable schools to take children on education and recreational days out allowing children to explore places they would otherwise never have visited.
Richard Desmond, The Desmond Foundation said:
"I am delighted to be here today supporting Variety, the Children's Charity, and giving the smiling children at The Mulberry Primary school their Sunshine Coach. I have witnessed first-hand how important Sunshine Coaches are to these children and what a positive difference they can make. "
Sarah Nancollas, Chief Executive of Variety, the Children's Charity said:
"Richard Desmond's support over the years has been invaluable and we are very grateful for his continued commitment to Variety. It's great to see the children of The Mulberry School receive their coach and know it will have a positive impact".
Michelle Akarsu, Headteacher of The Mulberry Primary School said:
"We are very grateful to Variety and the Desmond Foundation for their donation of a specialised Sunshine Coach. This donation will make a fantastic impact upon the children, providing them with the opportunity to join in on a variety of activities, enriching their lives enormously".